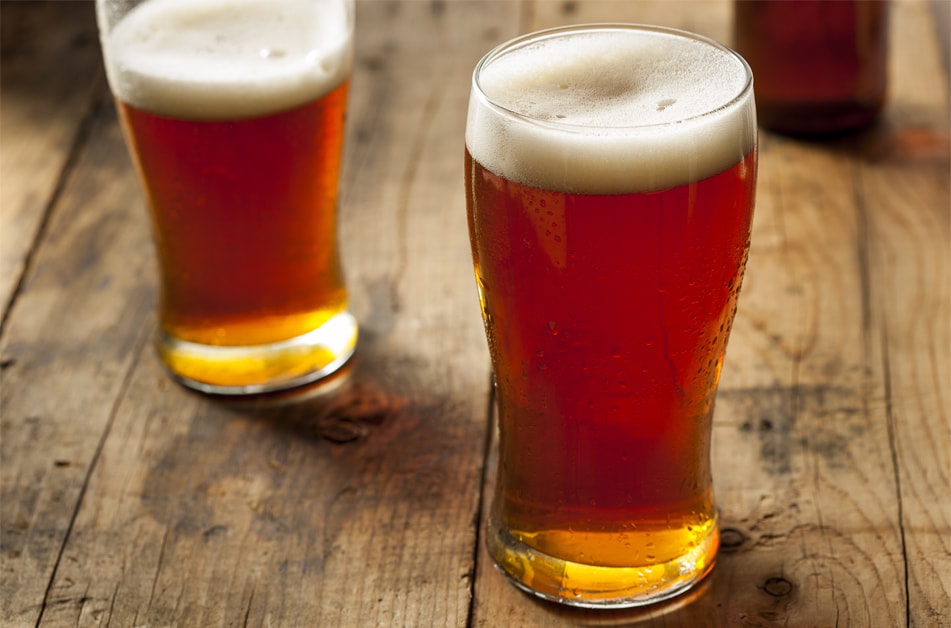 This Vienna Lager features two new malts from Briess- Synergy Select Pilsen Malt and Carapils® Copper Malt. I love a good amber lager, and Vienna lager has to be one of my favorite beer styles.
As lagers come back in to fashion in the craft brewing industry, I hope we see a lot of Vienna lagers on tap. I also hope a lot of them choose Synergy Select Pilsen and Carapils® Copper Malt for their recipes – these new malts make a killer tasting Austrian style lager. This recipe is a nice dark copper, and malty take on the style.
Copperhead Vienna Lager (5 Gallons/19 Liters)
OG: 1.048
FG: 1.011
ABV: 4.9%
IBU: 23
COLOR (SRM): 15
BREWING PROCEDURES:
Mill the grains and dough-in targeting a mash of around 1.2 quarts of water to 1 pound of grain.
Using 3 gallons of strike water, mash in with water at around 168 °F. Aim for a temperature of 154 °F during your mash.
Hold the mash at 154 °F until enzymatic conversion is complete, about 60 minutes.
In your hot liquor tank, bring 5.2 gallons of water up to 170 °F.
Sparge slowly with 170 °F water, collecting wort until the pre-boil kettle volume is 6.3 gallons.
Add 1oz of Tettnanger hops once a boil is reached.
Total boil time is 60 minutes.
After 60 minutes, turn off heat, and stir in 1oz of Tettnanger hops.
Immediately chill the wort to 56 °F and aerate thoroughly.
Pitch 2 packages of W-34/70 yeast.
Ferment in primary at 53 – 55 °F for two weeks.
Move to a secondary fermentor and leave for two weeks at 48 – 53 °F, or until fermentation has completely stopped, and the beer has clarified.
–