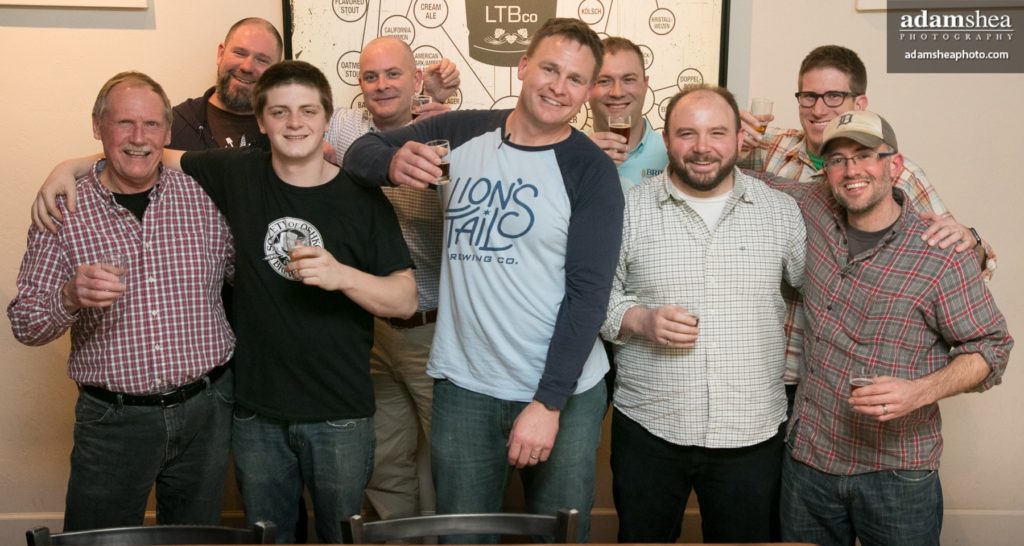 In March, Briess partnered with a local brewery in Neenah, WI, Lion's Tail Brewing Co., for their second annual Northeast Wisconsin Open Homebrew Competition (NWOHC). Owner and Head Brewer, Alex Wenzel, began as an avid homebrewer and made his passion into his career, opening Lion's Tail Brewing Co. in the fall of 2015. Still active in the homebrew community, Alex founded the NWOHC to bring homebrewers together throughout Northeast Wisconsin. For this competition, homebrewers could select any style to enter with the only rule being that it had to contain a minimum of one Briess malt.
The competition had a very strong turnout, with 68 homebrewed beers submitted. There was a wide range of styles spanning across the flavor and aroma wheel. From tropical saisons to extreme barrel aged brews and everything in between. For me, it was a great experience to see how homebrewers incorporated our Briess malts from our base malts all the way up to our unique specialty malts.
The judging panel consisted of several area industry affiliates including: Mike Engel (President-Society of Oshkosh Brewers), Jeff Eaton (Assistant Brewer, Lions Tail Brewing), Ian Wenger (5th Ward Brewing, Oshkosh, WI), Ryan O'Toole (President/COO of Briess), Alex Wenzel (Founder/Brew master-Lions Tail Brewing), Ryan Wessley (Product Line Manager Homebrew, Briess), Carl Pierce (Brew Master-Appleton Beer Factory), James Bardeen (Collaborative Pro Brewer) and Bobby Fleshman (Brewer/Owner-McFleshmans Public House, Appleton, WI).
As we worked our way through the 68 beers, we narrowed it down to our top ten favorites. The top ten beers styles ranged from; English Mild, Saison, Imperial Stout, Kentucky Common, Rauchbier, Fruit Wheat, NE IPA, EC IPA, Amber Ale & Brown Ale. The winning beer came from Josh Weber and Matt Walker named "I Would Walk 500 Mild" an English Mild.
"This year for the competition I required home brewers to use at least one malt from Briess in their beer. At Lion's Tail we use as much Briess malt as possible because we love the consistent quality, great big flavors, and the fact that it's right in our backyard… so hopefully this collaboration with Briess will allow home brewers to recognize those great qualities. I'm so grateful for the huge response from the homebrewing community, we had 68 entries this year, which nearly doubled from the first competition last year. We saw a lot of Briess specialty malts in the recipes, and I think once homebrew supply stores start carrying more base malts from Briess, the home Brewers will start to enjoy the quality and big flavors as I do." – Alex Wenzel, Founder/Brew master-Lions Tail Brewing
Overall, it was a very successful and fun event and we appreciated the opportunity to join Alex and his team at Lion's Tail.
Cheers,
Ryan