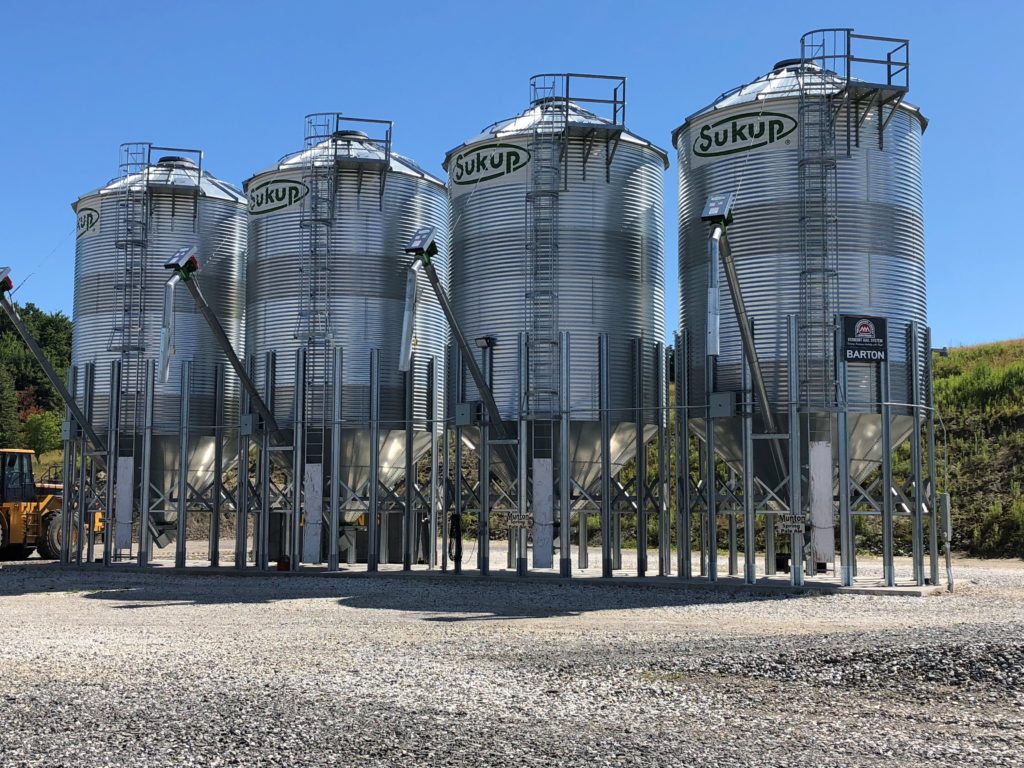 Over the past year, I've had the chance on two opportunities to visit our friends at Couture Trucking in northern Vermont. Jean Couture started Couture Trucking in 1976 and that first decade or so was spent hauling milk throughout New England. In the late 1980's, Jean moved the company away from the milk business and started transporting malt. Nowadays, the malt business keeps Jean and his son Dwayne plenty busy. Dwayne is now running things there, but Jean is still known to get behind the wheel of a truck every now and then. In fact, they recently had their busiest week ever, loading over 650,000 pounds of malt.
Today, Couture only transports malt. They have 14 full-time drivers delivering malt in company-owned pneumatic trucks to customers up and down the East Coast. In fact, Jean and I recognized each other from when he delivered malt to Legend Brewing Company in Richmond, Virginia, where I used to work. I still remember knocking on the truck door and waking Jean up (Legend normally had very early morning bulk deliveries).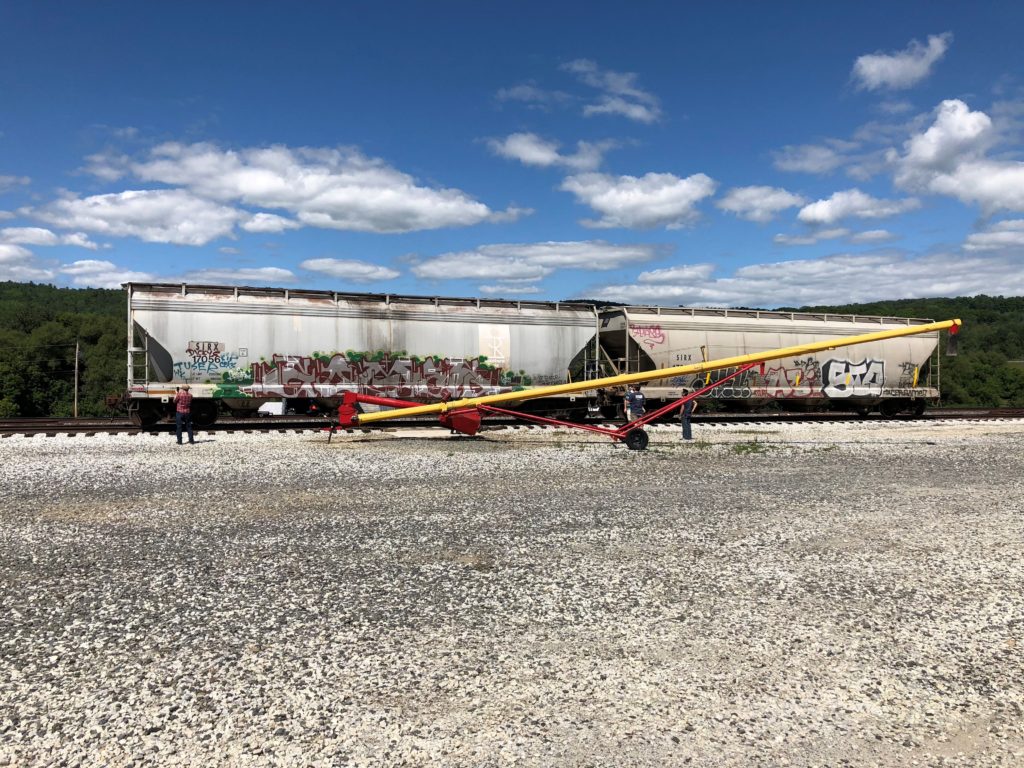 So why does Briess, located in Wisconsin, work with a trucking company based in Vermont? The facilities that Couture operates in Vermont are what we call transload sites. A transload site is, simply put, a site where bulk malt arrives via railroad and can be off-loaded into storage bins or transferred (usually via auger or conveyor) into a bulk truck for the journey to a customer's malt silo. Briess currently sends two base malts in railcars to the Couture transload site in Barton, VT. Our railcars are detached from the train and stored on a rail spur on the property. The Barton site stores our railcars and has four bins for storage of other malts, as well as a truck scale. Couture has another site in Lyndonville, VT, that houses another 27 malt storage bins. They also operate a maintenance facility close by where they service and wash-out their trucks.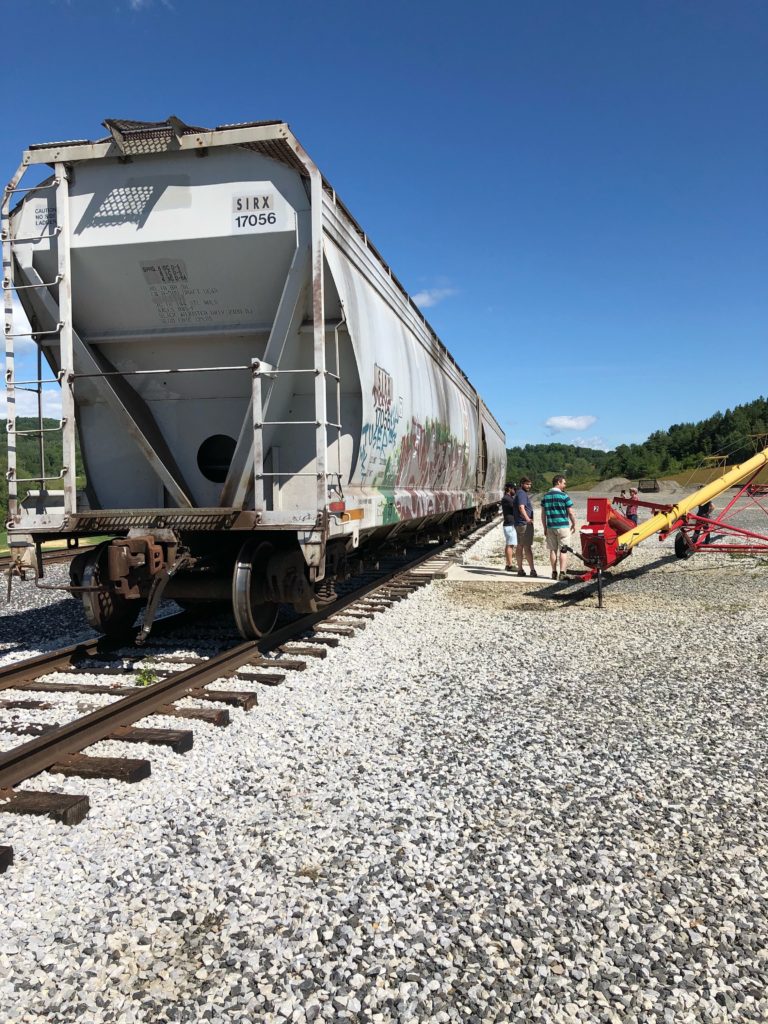 What is the advantage to a transload site? At the Couture site, they can handle a railcar with about 196,000 pounds gross due to the size of the iron rails. That means we can move about 180,000 pounds or so in a single railcar. Compare that to a bulk pneumatic truck, which can only handle about 48,000 pounds. Cost is another factor – moving malt via rail on a per pound basis is much lower than cost of moving malt via an over-the-road truck. We still must transport the malt from Couture to our customers in trucks, but that journey is much shorter. The flip side of this is that once we release our full railcar to the railroad, it can take up to two weeks to get to the Couture site in Vermont. Thankfully we have a great logistics team at Briess HQ that monitors the railcars to ensure that we always have a constant supply of malt at Couture.
On my first visit to Couture, Dwayne was kind enough to give a tour to myself and a few Briess customers. On my second visit, I was joined by our Quality Manager, Betsy Roberts, as well as our Company President, Ryan O'Toole. Betsy was performing an audit of the facilities and Ryan wanted to get a better understanding of their operations. I was their glorified chauffer. I asked Betsy why she needed to travel all the way to Vermont to visit with Dwayne and Jean – "In order to maintain the quality and safety of our products throughout our supply chain, Briess has additional inspection protocols that we require for our suppliers and any party that will be directly supplying our customers. This policy includes performing audits of our transload sites as well, which ensure that our high standards are maintained until product arrives at the customers door." So there you go.
Briess has had a great relationship with the team at Couture for over ten years. It's a great fit, and much like Briess, Couture is a family-run business with a strong commitment to quality and to their customers. We look forward to the years ahead with our Vermont partner!