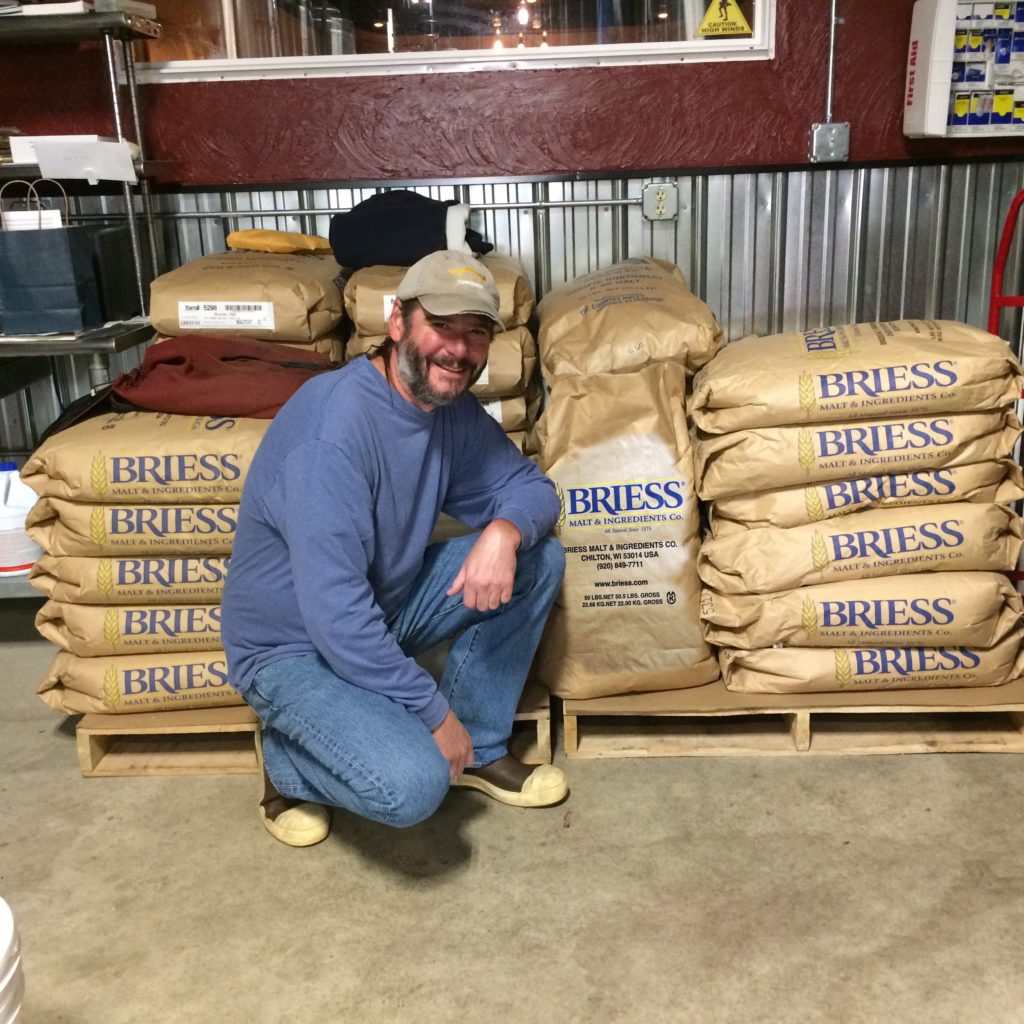 Recently I had the opportunity to visit Head Brewer, Jason Courtney, at the new WYold West Brewing Company in Powell, WY. Jason has an impressive background, brewing for several companies across the country. In 1996, Jason opened a homebrew shop in Lubbock, Texas, Lubbock Homebrew Supply, while working as the Head Brewer for Hub City Brewery. He dedicated eight years to Hub City and his homebrew shop before moving to Montana to become the Head Brewer for, then-startup, Flathead Lake Brewing Co. in Woods Bay. This sparked a passion for consulting start-up breweries which lead him to work with Figueroa Mountain Brewing Company in California, Geaghan Brothers Brewing Company in Maine and Katabatic Brewing Company in Livingston, MT.
In 2015, he joined WYold West in downtown Powell, WY, – which also happens to be the home of our seed plant. Jason has an impressive list of awards, including Small Brewpub Brewer of the Year in 2002 at the Great American Beer Festival, as well as several GABF and World Beer Cup Awards. We are all looking forward to Jason's new endeavor at the WYold West, and trying his new creations, especially the staff at our Powell location. We wish Jason the best of luck here is a short tribute just for him:
When I rolled into the Wild WYold West.
When I strolled into the Wild WYold West.
I met Jason Courtney, desperado, mad brewer,
Fliest fisher on the wildest rivers,
Homebrewing roots, in Texan boots
Lubbock Homebrew, the brotha runnin' this, since 1996
Flathead Head Brewer in 2005,
Then West Coast, East Coast,
Brewing and consulting,
'Til he wound up in the wild WYold West,
Runnin' the game, brewings the name,
Now who ya gonna call?
We going straight to the Wild WYold West.