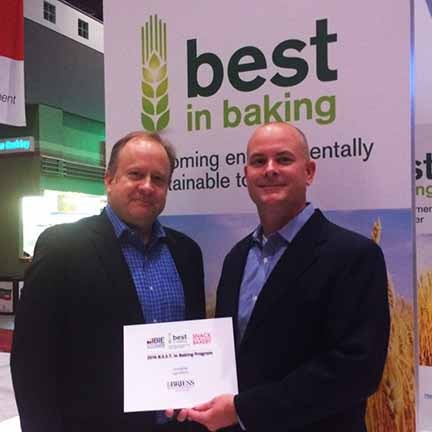 While brewers and beer enthusiasts gathered this past weekend at the GABF to celebrate the wonderful world of craft beer, bakers and suppliers gathered in Las Vegas to celebrate the wonderful world of baked goods at the International Institute of Baking Expo. Briess staff attended both events and, as a supplier of food ingredients to the baking industry, Briess and about 1100 other suppliers exhibited at the expo.
During the IBIE—held every three years—Briess was privileged to receive a B.E.S.T. in Baking certificate for our sustainability initiatives. B.E.S.T. stands for "becoming environmentally sustainable together." The recognition program was initiated a number of years ago by the IBIE and Snack Food & Wholesale Bakery, which identified sustainability as one of the industry's top priorities. The vision is to recognize suppliers and bakeries that foster energy conservation, reduced water usage, a decrease in landfill waste, healthy living and/or a reduction of the overall impact on the environment.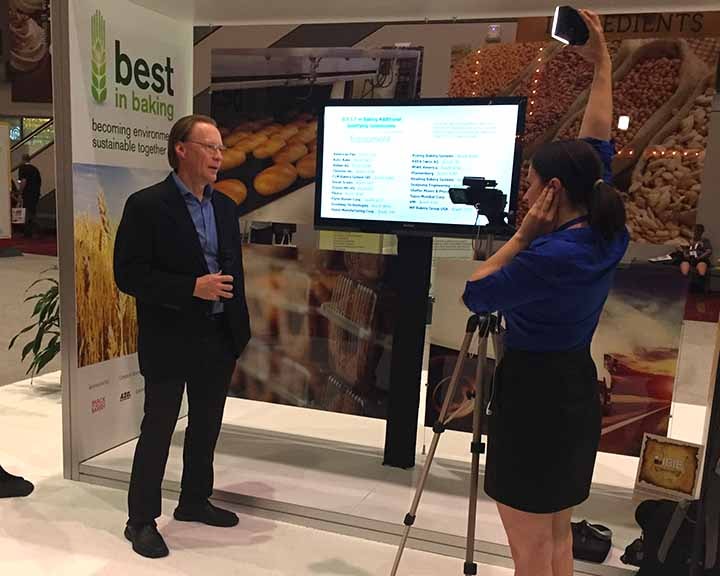 Briess was recognized for energy and emission reductions realized through our Green with Briess program, and also for a new ingredient Briess recently developed for the food industry which is more nutritious and earth-friendly than the refined sugar it replaces in baked goods and other foods.
We thank the IBIE and SF&WB magazine for recognizing Briess and remain dedicated to being a friend to our environment. Cheers!