Odyssey Whiskey Malt is made with the only AMBA approved Non-Glycosidic Nitrile (Non-GN) producing barley variety (Odyssey) available in the U.S.A. today! This assures the "all-malt" whiskey producer using copper equipment, low levels of Ethyl Carbamate (EC). EC is a known Group 2A carcinogen, and consumers are becoming more aware of avoiding these types of ingredients.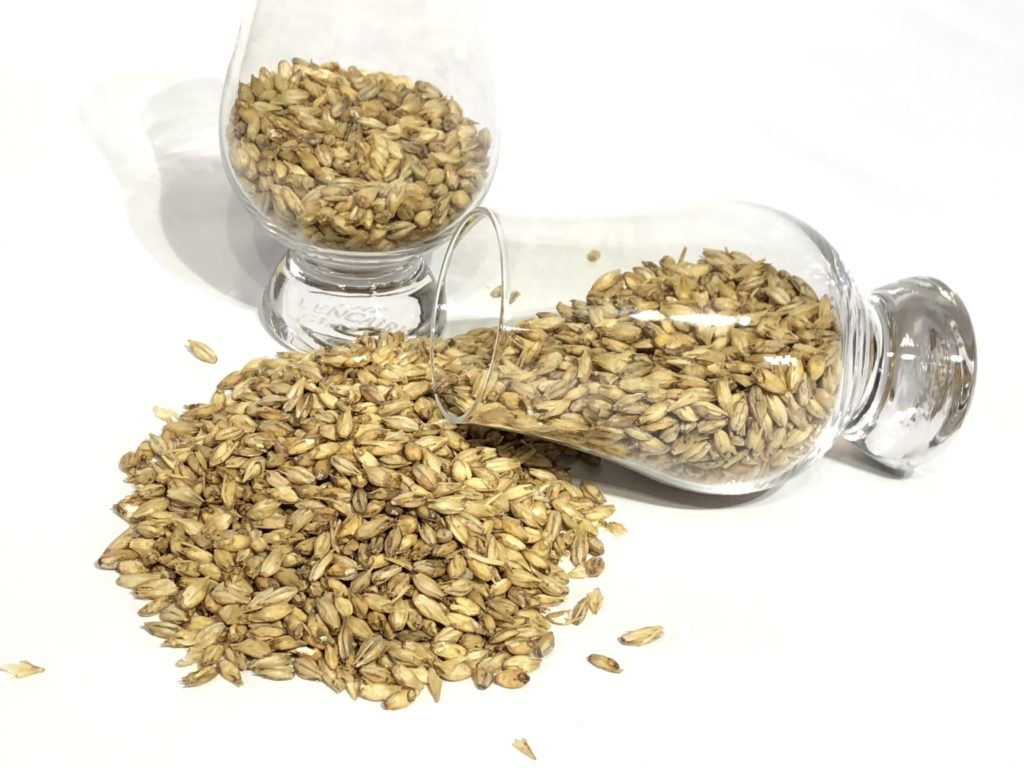 Optimizing the malting process for this variety imparts a balanced, yet complex flavor ranging from lightly toasted bread to sweet notes of honey. The exceptional flavor combined with an enzyme package suitable for the inclusion of specialty malts makes it ideal for today's craft distillers. Odyssey Whiskey Malt is crafted in small batches to ensure quality and consistency resulting in a highly fermentable mash and a high Predicted Spirit Yield (PSY).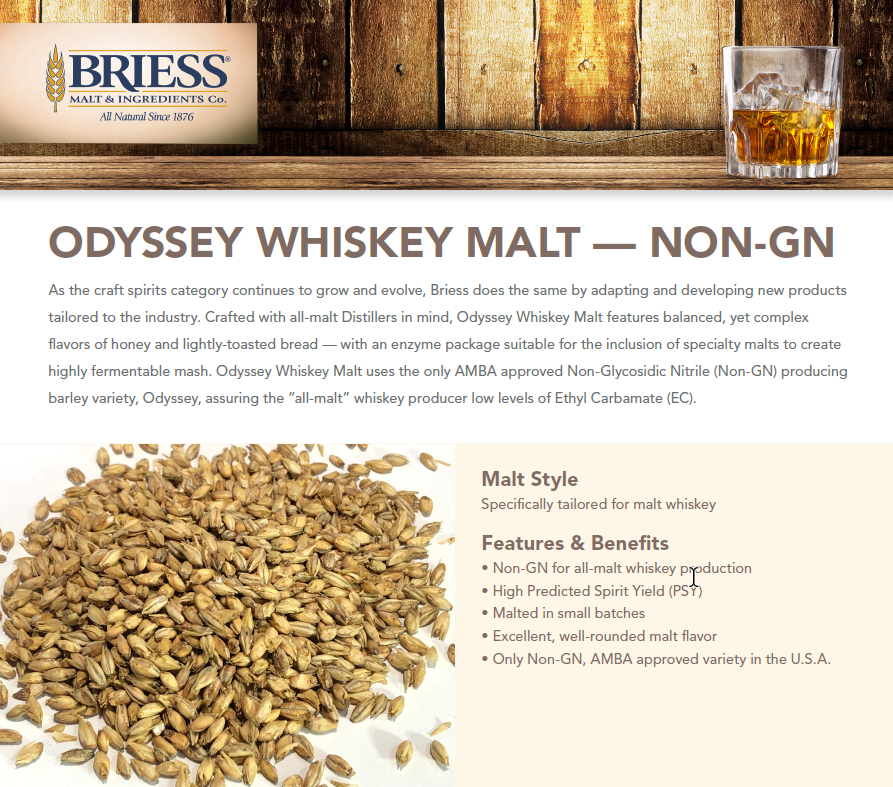 For more information or to request a sample, please contact your Division Manager/Sales Representative or click here. Stay tuned for next month's blog for a detailed explanation of Predicted Spirit Yield (PSY). Questions about Odyssey Whiskey Malt can also be submitted by visiting our Brew website at BrewingwithBriess.com.