The Great British Beer Festival (GBBF) is being held this year from August 1-5 in London, England. The festival is organized by CAMRA, which stands for The Campaign for Real Ale. I could spend a lot of time and words talking about CAMRA, but honestly, you'd be better off reading their mission statement here. Why am I talking about CAMRA and the Great British Beer Festival? Because this is the time of year when a small team of dedicated cask beer fans gather firkins from breweries across the United States and ship them across the Atlantic Ocean to London for GBBF. I am one of those volunteers.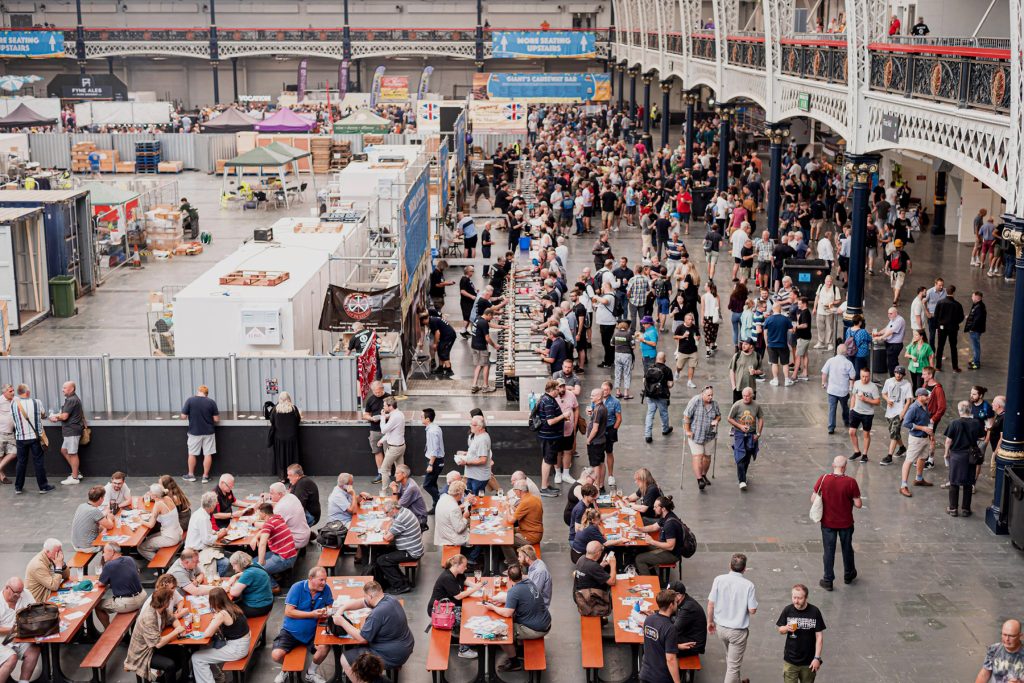 What is "Real Ale"? Real Ale is beer that is naturally carbonated, having finished fermentation in the vessel or package that it is served from. Real Ale is not filtered or pasteurized and is served without the use of extraneous carbon dioxide. When served from a cask (hence cask-conditioned), the beer is served at cellar temperature (leading to lower carbonation levels) and is dispensed via gravity or a hand pump. This introduces oxygen, which is normally a no-no for beer. So long as the cask is consumed quickly (about 2 days), the oxidation generally creates subtle changes in the beer. Cask beer drinkers savor tasting these changes. Historically, casks were wooden barrel-shaped vessels that beer was served from. Most modern casks are now made from stainless steel. The most common style in service is called a firkin, which contains 10.8 US gallons. Don't you feel just a little bit smarter now?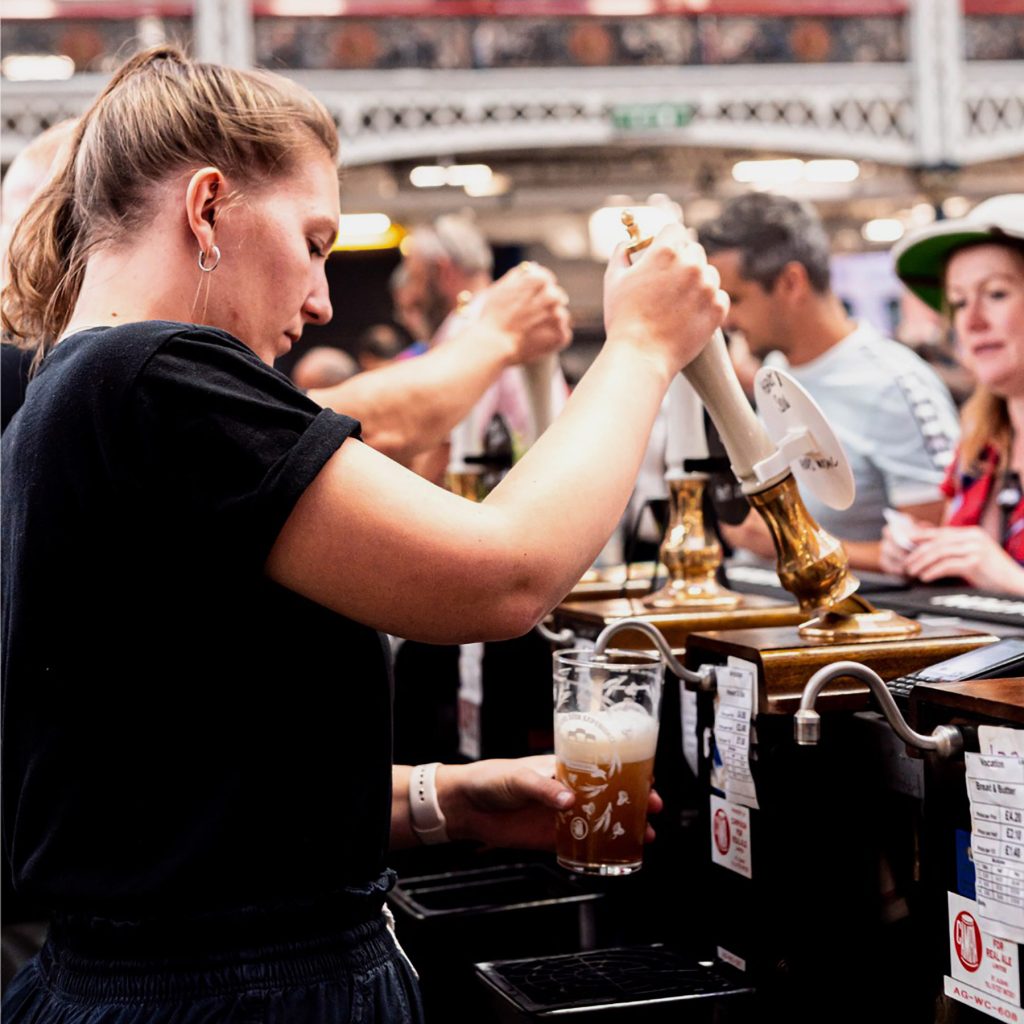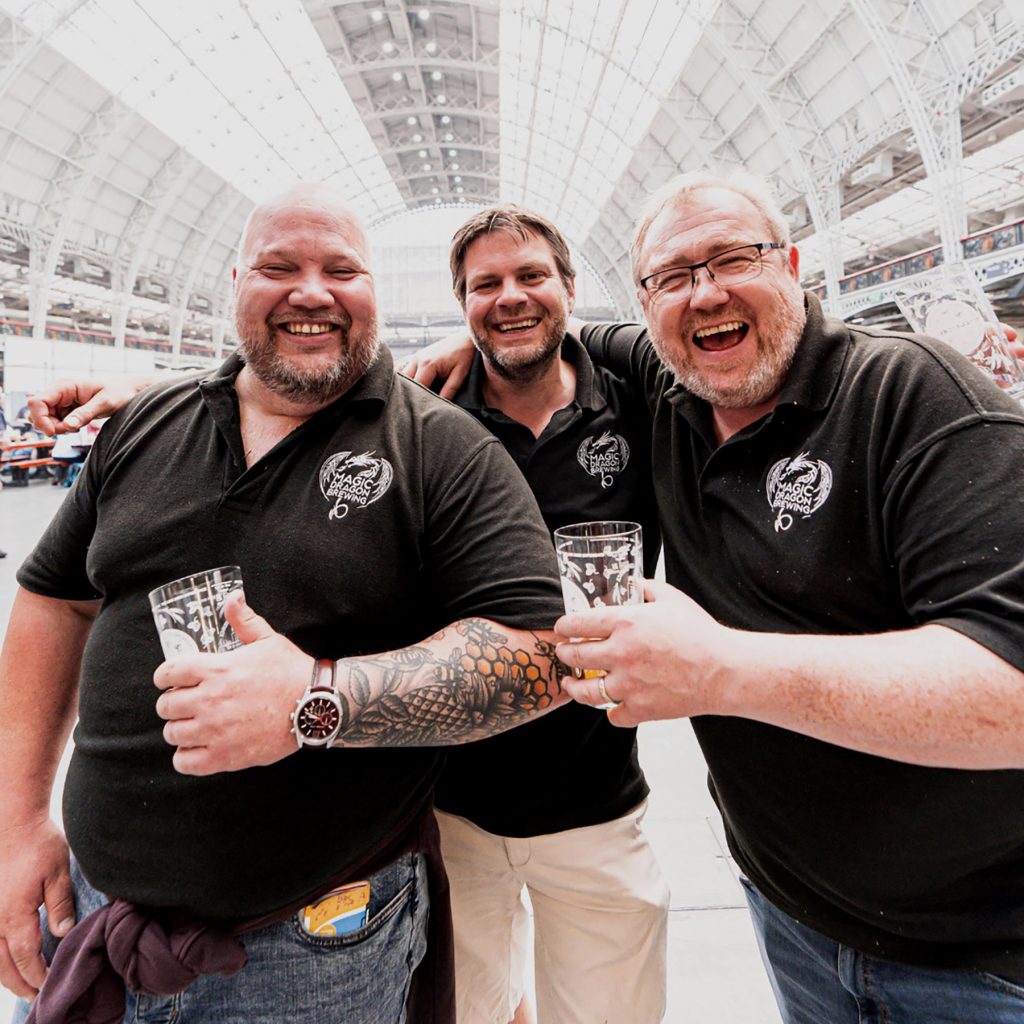 My interest in cask-conditioned beer was really sparked by the New England Real Ale Exhibition, referred to as NERAX. After attending NERAX in the early 2000s, I started searching for brewpubs and beer bars that served beer on cask in the Boston area. Eventually, I volunteered in 2010 as a cellarman at NERAX. I learned from long-time New England craft brewer Mike Labbe how to fine, condition, and get the casks up on stillage. Several members of CAMRA, including a few Board of Directors members, traveled from the UK to Boston for NERAX. I spent the entire week talking with them about cask beer. It was truly a great experience, and I took that knowledge to Virginia where I eventually held my own small cask-beer festival. This brings me to my involvement in the Great British Beer Festival.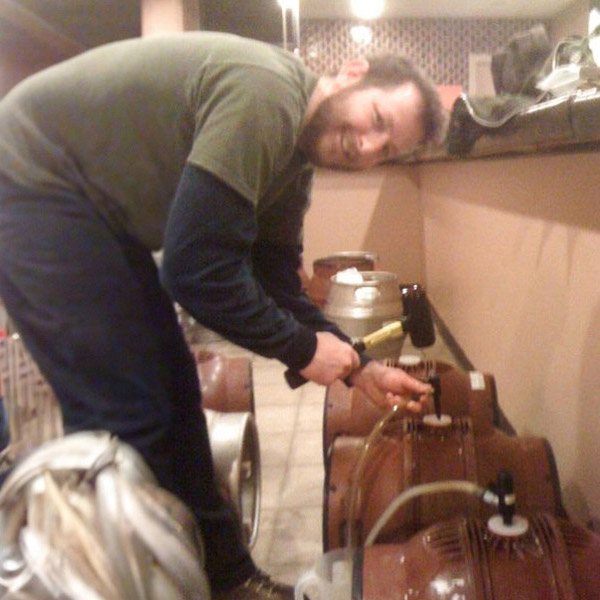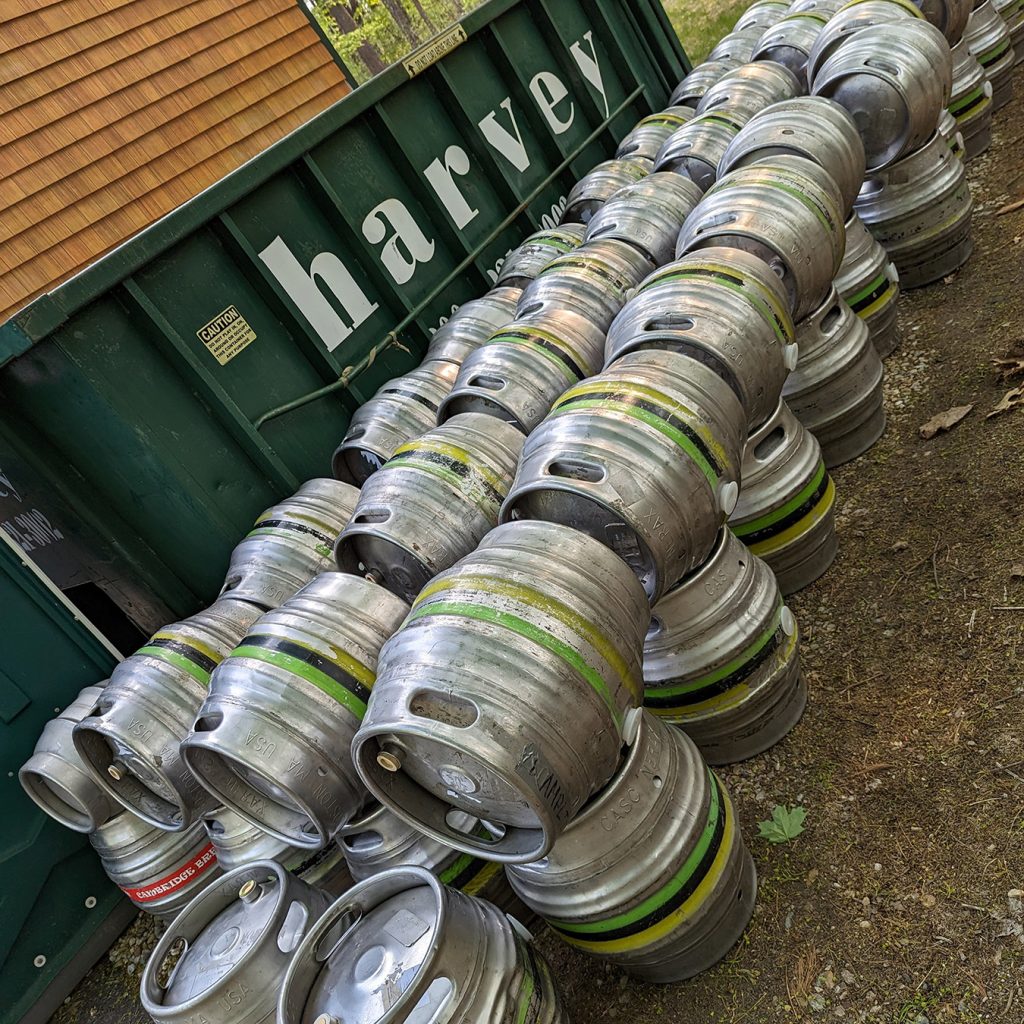 Not long after my cellaring "apprenticeship," I was invited to send a couple of firkins to the British festival from Virginia breweries. I've been doing this every year since, with an obvious pause due to the pandemic. All beer is donated to be served to the public at the Bière Sans Frontières foreign beer bars and judged by a panel for the Michael Jackson Award (named after the late and great beer and whisky writer/critic) for the very best American cask beer at the festival. Several breweries from Virginia have won medals at the competition. You can look it up – it's true!
There are about a dozen or so volunteers – me included – that work to collect filled firkins from breweries all around the United States and get them to regional consolidation centers. There are additional volunteers that work to ship the empty firkins out to all the participating breweries. From these centers, the firkins are then transported to the Boston area where they are prepped for shipment to London. What this means for me is that every June I drive all around the great Commonwealth of Virginia collecting firkins and getting them up to Baltimore, hoping they don't leak or explode in my car. Ironically, the main person for this effort (you rock Ryan) grew up just off the same street in the same town as I did (Ralph Talbot Street in Weymouth, Massachusetts gets a shout-out!) and somehow ended up helping with this niche project in the same industry. Sadly, we did not know each other growing up, as he's a little younger than me. We've never even met. But I can say for certain that he and I will be enjoying a cask-conditioned beer together sometime soon!