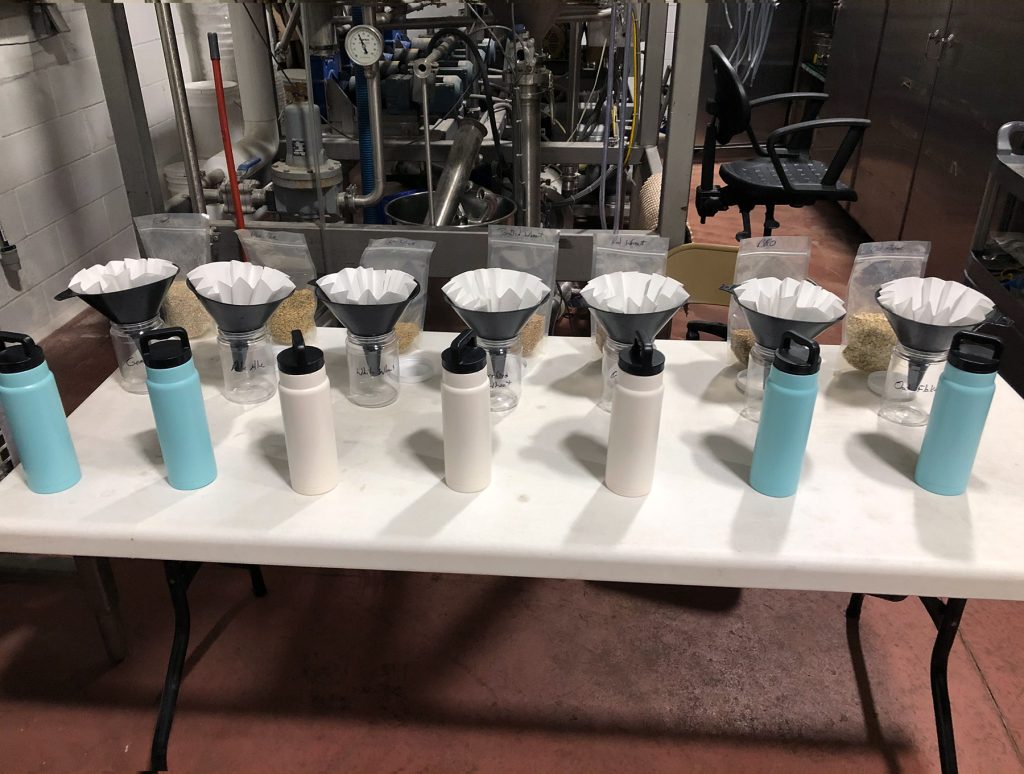 Is malt analysis important in designing a beer? I believe most brewers would say, "Absolutely!" Accurate analysis of the grains selected for a beer is vital, especially if a brewer is looking for consistency between brews while using different lots of ingredients.
The Quality Lab personnel at Briess' malt plant in Manitowoc, WI, analyze millions of pounds of malted and raw grains every year. They are responsible for ensuring that all ingredients leaving the facility meet our high-quality standards which brewers expect. However, they had never had the opportunity to be involved in brewing beer, until recently. Technical Services invited them to our pilot brewery in Chilton, WI, to brew and to get a better understanding of what brewers do and why their roles are so important.
To have a full brewing experience, and to better understand the process of designing a beer, the Lab team (with some oversight from the Technical Service team) built their beer from the ground up. The first thing needed to start writing a recipe is the beer style, and they selected a Hazy IPA.
The next component was ingredient selection and the immediate question from them was, "What do you think?" My response was "This is your beer, it's up to you!" We were not willing to select their ingredients for them, but we were certainly going to provide them with the tools they needed to make a good beer.
The malt bill for a Hazy IPA does not need to be complex, but there are certain ingredients that contribute to making the beer look, taste, and feel like a Hazy. We provided them with hot steeps of some typical ingredients used in Hazy IPAs, including Synergy Select MaltGems®, Pale Ale Malt, Malted White Wheat, Malted Red Wheat, Torrified Wheat, Blonde RoastOat® Malt, and Oat Flakes.
Hop selection for hazy beers can be challenging. Hops teas, much like hot steeps, are not perfect but do provide the ability to better understand aromas and tastes of ingredients and how they pair with others. We made hop teas of some typical hops in Hazys, including Mosaic, Citra®, BRU-1, Galaxy®, Sabro, and El Dorado®.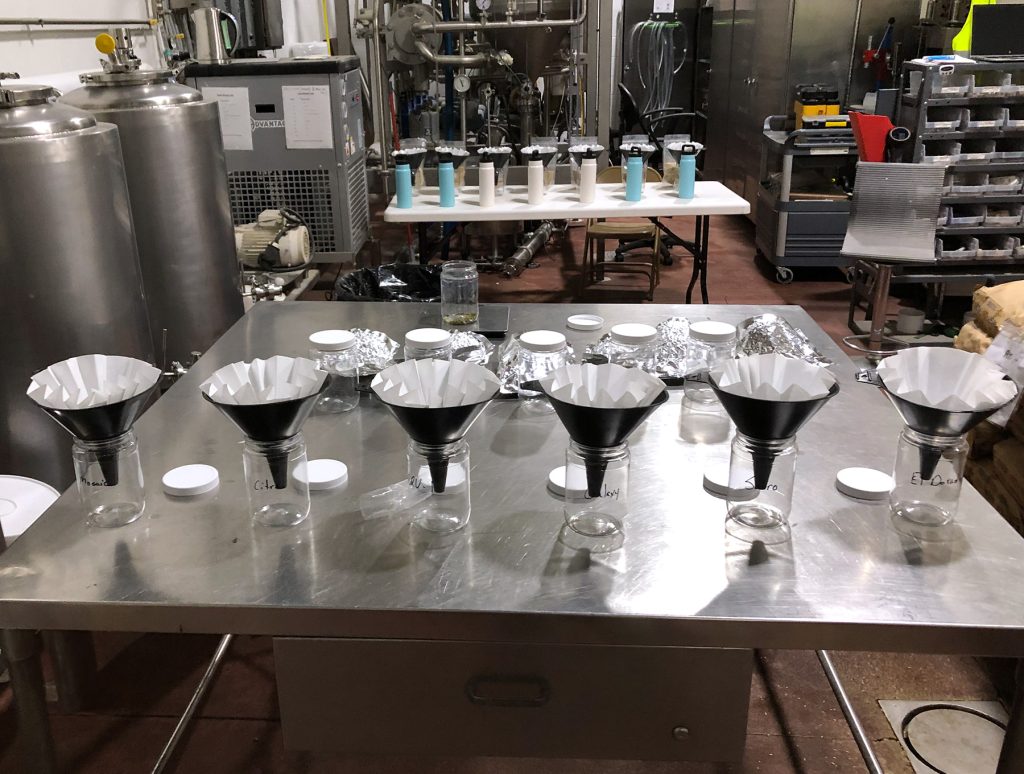 In my opinion, yeast selection and water chemistry come down to experience. We chose to offer options based on their ingredient selection. In this case, London Ale III yeast seemed to be the best fit and the water chemistry was from a successful previous Hazy brew.
After ingredients were selected and preparations were completed, brewing was done on Wednesday, May 17. Technical Services and Lab team members worked together to brew this special Hazy IPA, and the pictures tell the story of their time in the pilot brewery.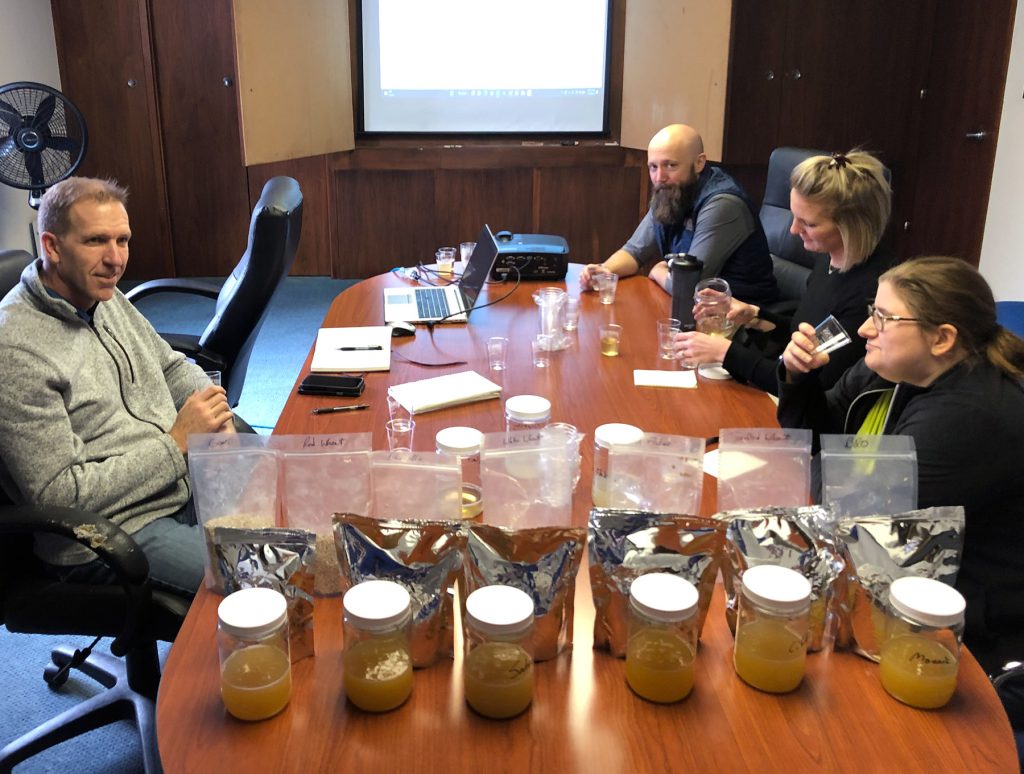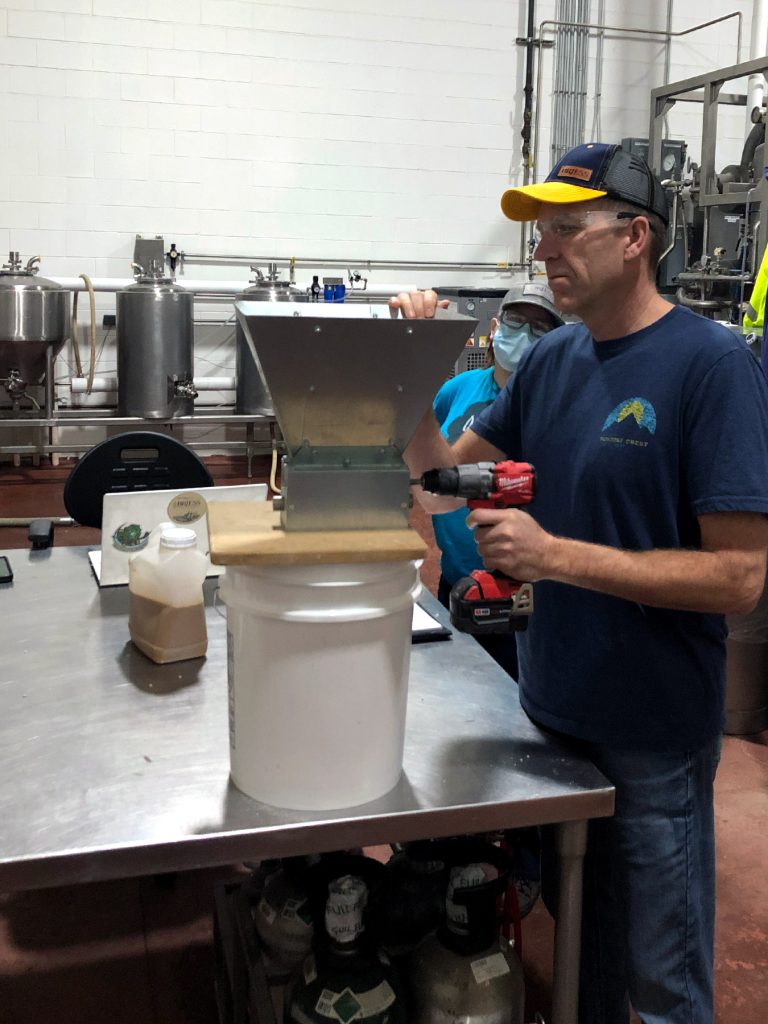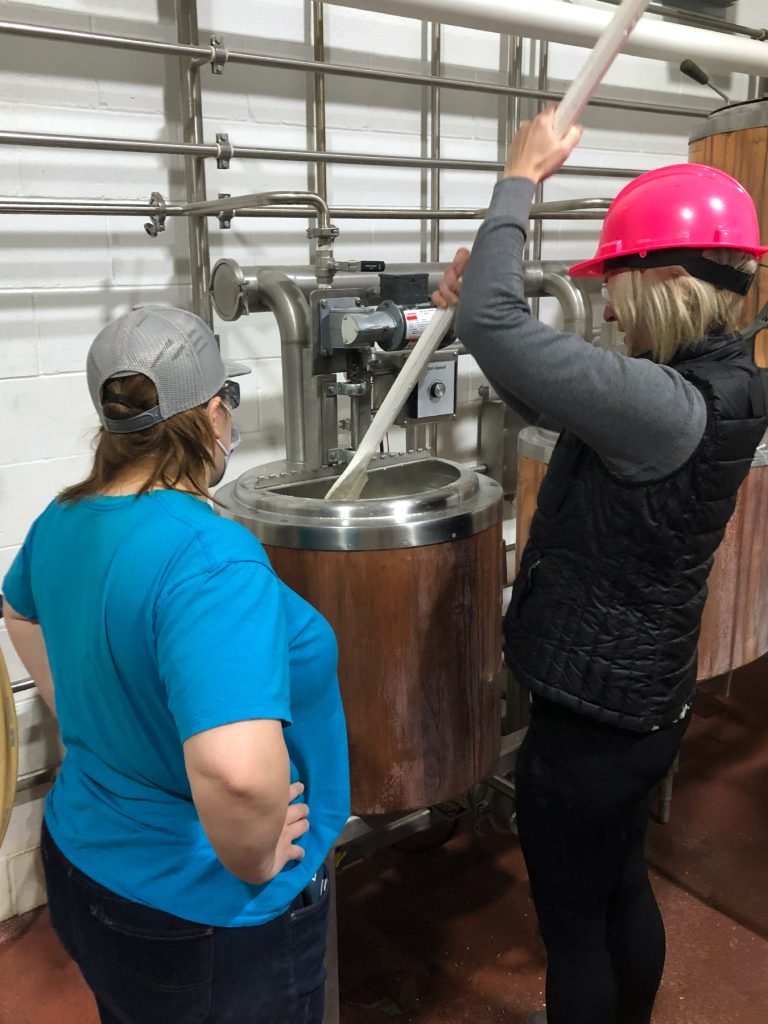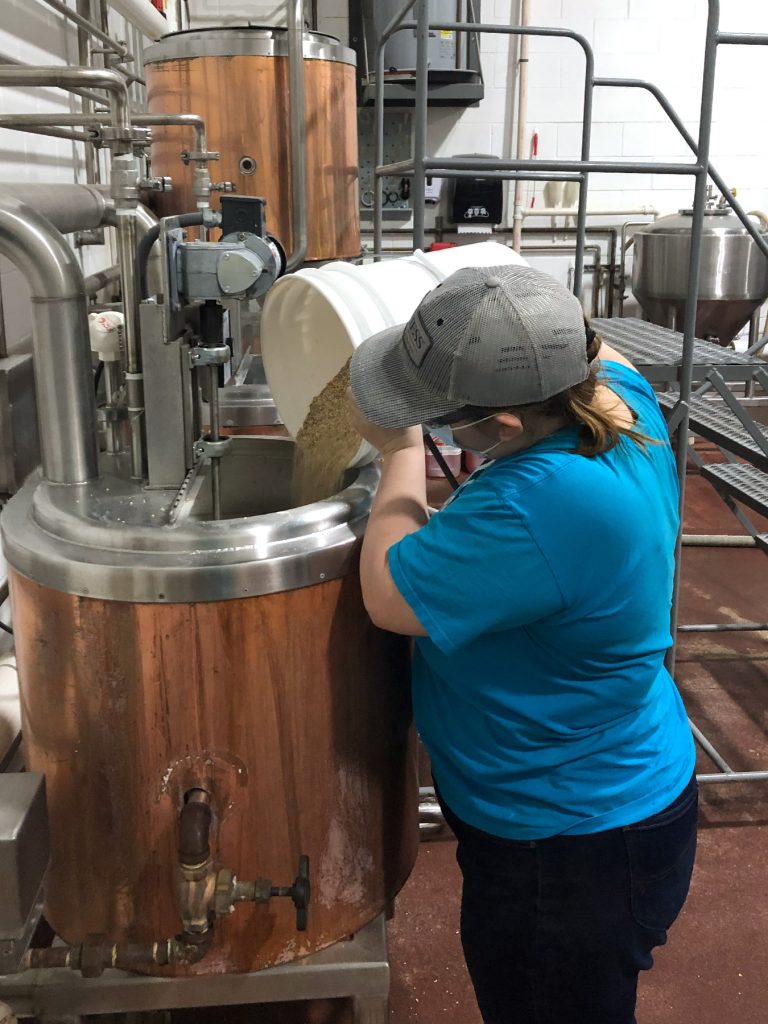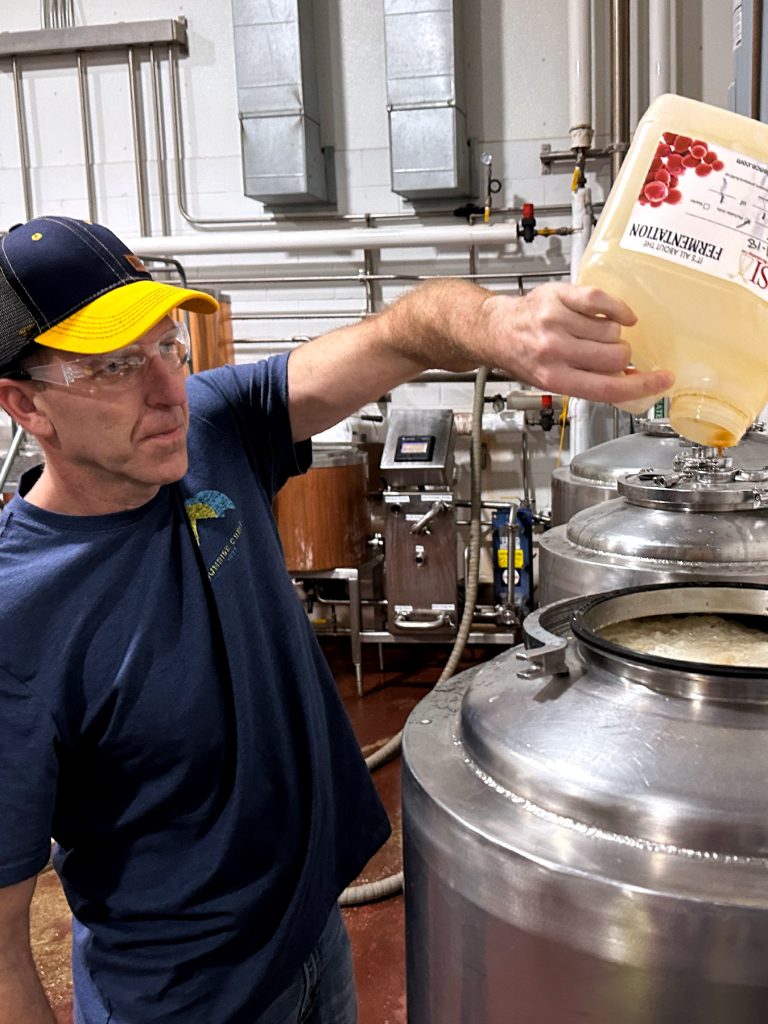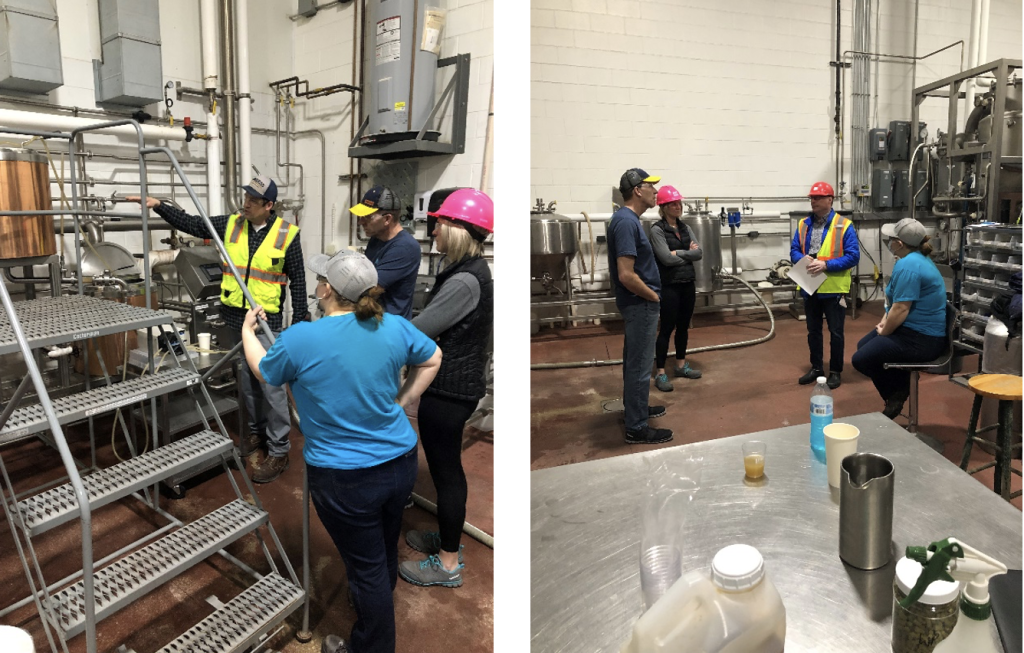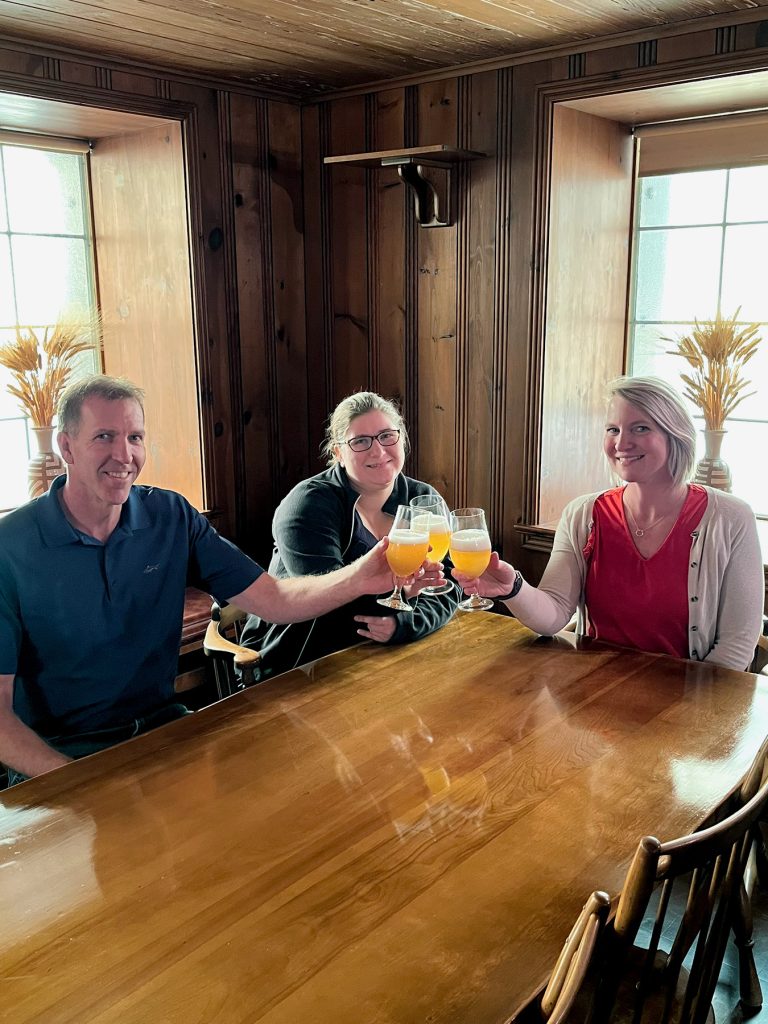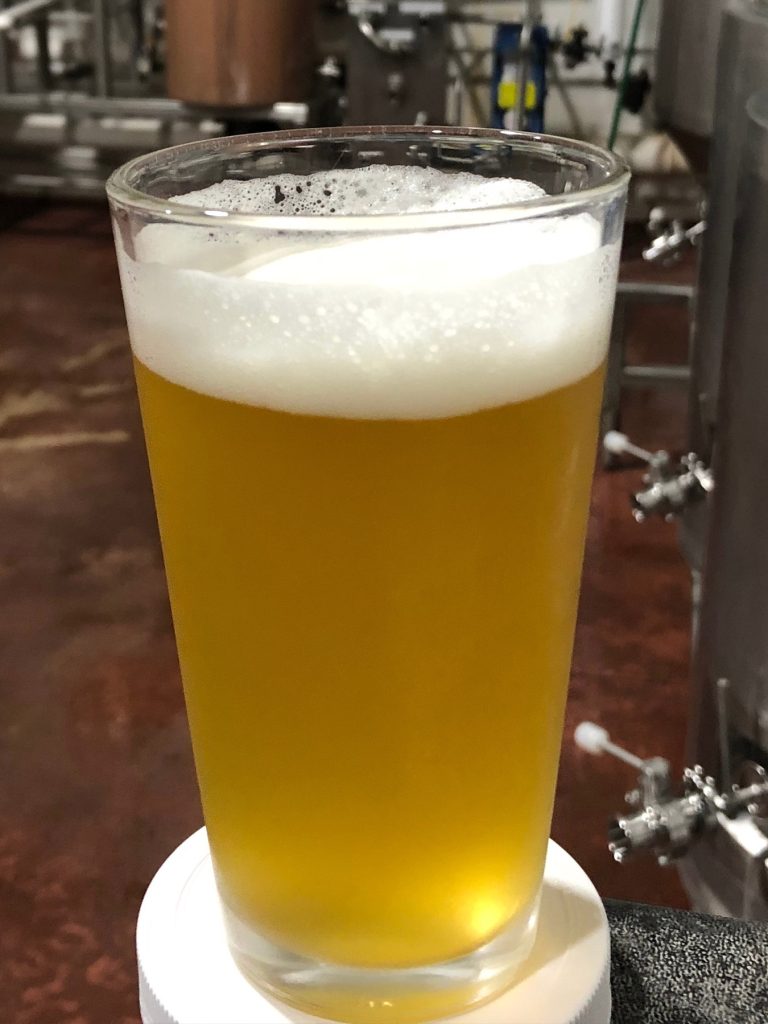 Once their beer was bottled, and they had a chance to taste it, we asked the Lab group to share their brewing experience.
Randy Schmidt – "First of all, I want to thank you for taking the time with our group so that we could learn more about the utilization of our products – was truly a great experience. With that said, here were some of my takeaways:
1. The process of putting all the ingredients together can be fairly standardized (especially with brewing calculators) but allows for personal/creative preference all along the way, depending on the goal.
2. Malts and hops have a large range of characteristics and can be tested prior to use through sensory evaluation – with the understanding that the finished product will vary.
3. It was interesting to see, firsthand, how the flavor/viscosity changed as the sugars broke down during the process.
4. There are more styles than I expected with specific and somewhat narrow profiles.
5. Brewing is a very creative, technical, and laborious process and I found the end result to be enriching (and thirst-quenching)!"
Korine Fideler – "I thoroughly enjoyed our brew day and felt like I learned a lot. It was interesting to see the differences between our mash for wort analysis compared to a mash for the purpose of brewing. Our discussions about how to properly develop flavor in a Hazy IPA, such as the importance of using more mild/neutral malts in order to highlight the hops and the usage of wheat malts to create the haze, shone a light on how brewers select and use our products. I would love to spend more time learning about different types of beers and how they utilize our other malted/roasted products."
Cassie Welnicke – "Going over to Chilton to be there first hand and participate in brewing a beer we had personally designed was a very interesting opportunity. From picking out different malts and hops and learning how the different flavors, colors, and aromas all contribute to a desired beer that you are hoping to accomplish was fun and creative. I was surprised how overall the experience of brewing a beer can take an entire day but also, much like in the lab, there are points where machines are time controlled and you must wait for certain phases to finish. It was a great experience to relate our lab work to an end product and to see a different side of our results and why brewers look for certain results when it comes to their beers. Thank you to all those who helped the Manitowoc Lab team learn about brewing beer and providing tours!"
Beer Ingredients:
Malt
Synergy Select MaltGems®
White Wheat Malt
Torrified Wheat
Brewers Oat Flakes
Blonde RoastOat® Malt
Hops
Citra®
Sabro
BRU-1
Yeast
London Ale III
ABV – 6.8%
SRM – 5
IBU – 18
On behalf of Briess' Technical Services team, we would like to thank Briess' Lab team for spending time with us doing what we love to do.
Briess Technical Services team members included Scott Heimerl, Technical Services Associate – Pilot Plant Operator; Dan Bies, Technical Services Manager – Extract; and Bob Hansen, Director of Technical Services.