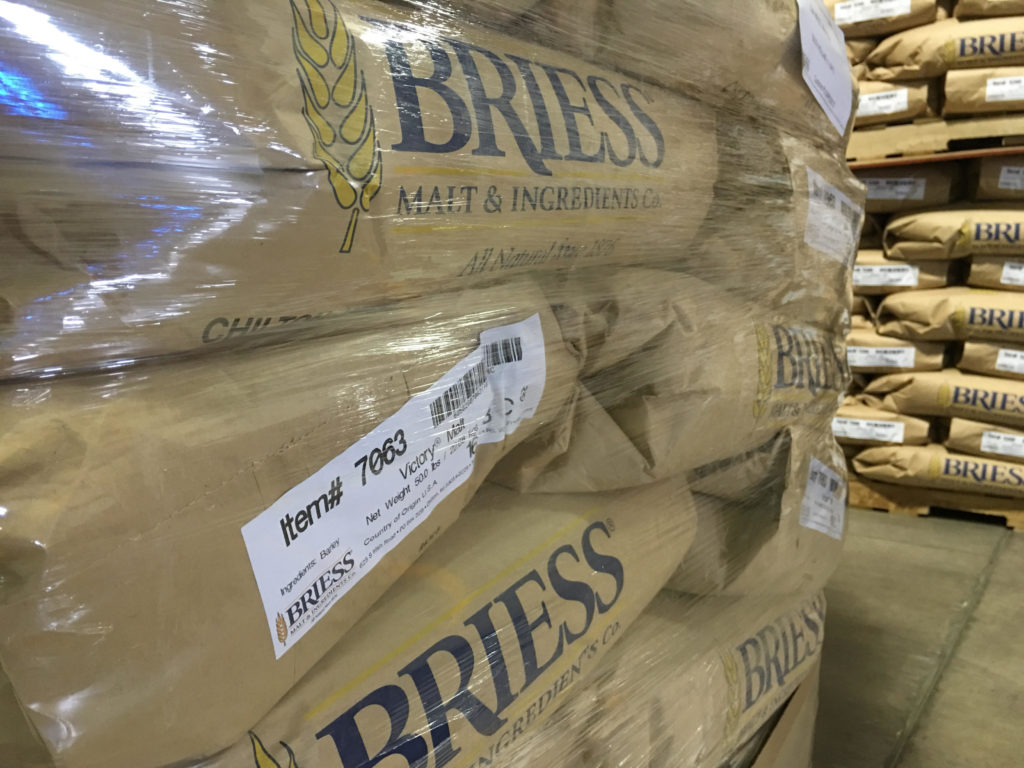 With all the demands of running a brewery, the last thing you want to deal with is malt delivery hiccups. Being aware of shipping and delivery-related issues can help you and your staff avoid problems when ordering and receiving malt from Briess. Here are a few tips to help you and your staff achieve smooth deliveries.
Briess inspects every load that leaves our dock and records that it is leaving our facility in good condition. If you are ordering LTL (any shipment that is less than a full truck) quantities, it's important to understand that the material will likely change hands several times as it makes its way through warehouses and multiple trucks before landing on your doorstep. Immediately upon receipt and before the driver leaves, check that the quantity delivered is equal to the quantity you ordered, and properly record any damage that has occurred. Once the driver leaves your facility, any damage not recorded leaves us no recourse with the carrier.
Another issue we are seeing is breweries getting charged for the use of equipment that was either not ordered or not used. We see this occasionally happening with lift gate usage. Many LTL carrier trucks have lift gates attached to them, and it is up to the receiver to make sure they are being properly charged for the services rendered. For example, we have had breweries that do not need the use of the lift gate because they have a forklift available. However, upon delivery the driver is given authorization to unload with the lift gate. Perhaps the person accepting the delivery noticed the lift gate on the truck, and authorized the use of it rather than using a forklift to unload the delivery. This is fine as long as the brewery realizes that there is a cost to use the lift gate. The brewery will get charged for the use of this equipment, but unfortunately some breweries are not aware of this and are surprised at the charge when the invoice shows up.
The brewery has not used the lift gate but gets charged for it when signing for a delivery on a handheld device. A common practice for LTL carriers using this type of device is to have the box selected for the lift gate use as the default. Therefore it must be de-selected (unchecked) by the driver before the customer signs off on the delivery. If the brewery doesn't uncheck the box, the brewery will be charged for the use of the lift gate.
Acceptance of materials coming into your facility is the first critical control point in your brewing process. With good delivery and receiving protocol in place, understanding how carriers operate, and properly training employees who accept deliveries, these types of issues can be greatly reduced.
I hope this information is helpful to you and your staff. Don't hesitate to contact us at 920.849.7711 if you would like assistance setting up good malt receiving protocol.