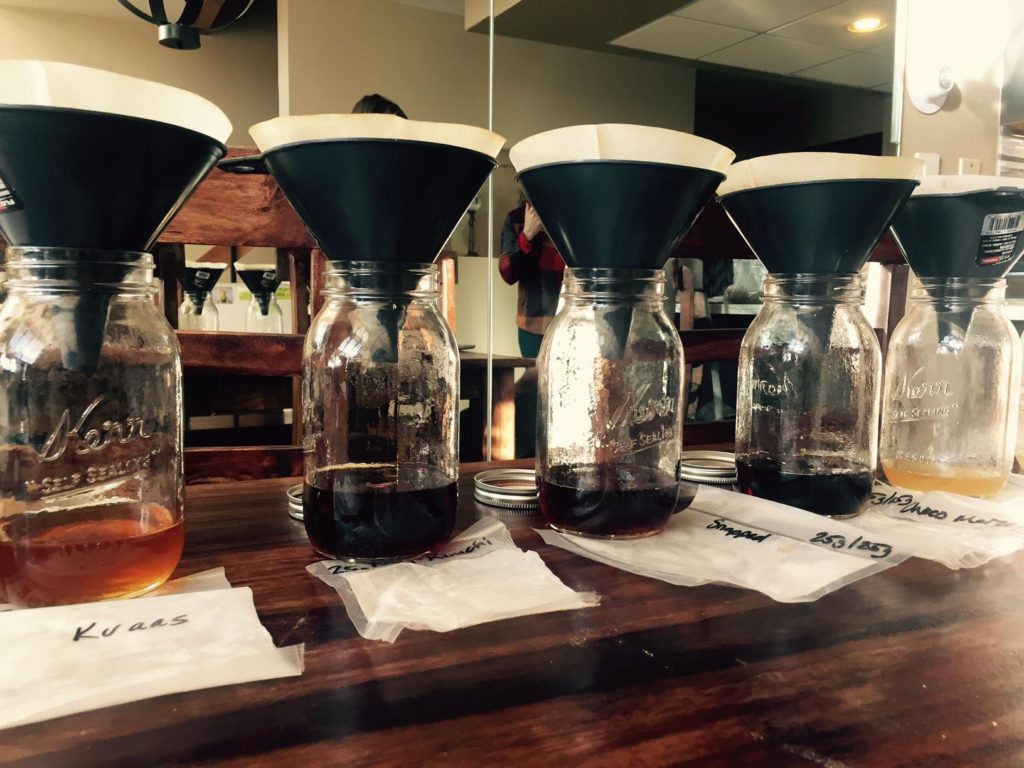 There has been a lot of buzz around Malt Sensory in the brewing industry and it will only continue to grow. As brewers demand more flavor profiles for malt, they are also experiencing malt in new ways to better understand characteristics. In 2014, a white paper entitled Malting Barley Characteristics for Craft Brewers, was published by the Brewers Association. This paper identified a major gap in malt analysis in the current supply chain – FLAVOR. Historically, malt flavor was not a consideration in a typical analysis. Brewers would look at traits including moisture, protein levels, S/T, Alpha Amylase, Diastatic Power, color, etc. Similarly, barley breeders and growers would look at these same characteristics when analyzing and new crop. Flavor has never been a determining factor when selecting a barley variety.
As we gain a better understanding of barley and malt flavors, we recognize that it needs to be a key component. Flavor allows a brewer to experiment with new malts to change a flavor profile of a beer. It also allows brewers to compare two malt styles or competitor malts when selecting one to add or swap out in a grist bill. Furthermore, it can offer a method of quality control, testing malts from batch to batch for consistency of if an off flavor is present.
So how can brewers, maltsters, growers, breeders, and researchers fill the flavor gap? The Craft Maltsters Guild strongly believes it can be filled through outreach and education. This will in turn drive research and development for more diverse flavor choices in specialty and base malt flavors.
This past year, the Craft Maltsters Guild applied for a grant through the Brewers Association. The goal was to create a "Malt Sensory Ambassador" program (MSA) that would provide trained malt sensory professionals to the brewing community as educational resources. The program follows the Hot Steep Method (HSM), a first-ever malt sensory method validated by the American Society of Brewing Chemist (ASBC). Ambassadors use the HSM to illustrate how to better understand malt flavors through wort tasting. By demonstrating the HSM, ambassadors can lead engaging conversations that explore the drivers of malt flavors.
Currently, there are 15 Malt Sensory Ambassadors across the country. These ambassadors participated in multiple training courses including webinars that educated them how to perform and present the Hot Steep Method and lead conversations around malt flavor. The MSA's are available to breweries and guilds across the country to provide educational trainings. Any of these 15 ambassadors can be requested by breweries or guilds to come and present on malt sensory.
To learn more about the Malt Sensory Ambassador program or request an MSA to come to your brewery or guild, please visit: http://craftmalting.com/craft-malt/malt-sensory/
Below is the current list of Malt Sensory Ambassadors:
Amy Tamara Fox, Cornell University
Joel Alex, BlueOx Malthouse
Keith Foster, Foster Malt
Chris Fries, Two Track Malting
Robin Coffman, Ohio State University
Brian Zimmerman, maltster & brewer
Hillary Barile, Rabbit Hill Farms
Jessica Johnstone, Grouse Malting & Roasting Co.
Christian Kapp, Michigan State University
Sebastian Wolfrum, Epiphany Malt
Shane Mason & Sam Lewis, Riverbend Malt

Cassie Liscomb, Briess Malt & Ingredients Co.

Andrea Stanley, Valley Malt 

Chris Schooley, Troubadour Maltings  

Lindsay Barr, New Belgium Brewing Company