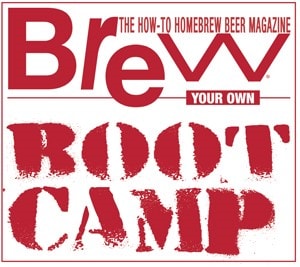 Learn how to better use malt in all your homebrew and how to best brew malt-forward beers with Briess Director of Homebrewing, and BYO Columnist Aaron Hyde!
You'll spend a full day on all things malt including:
The malting process.

Tips and techniques for home malting and roasting your own grains.

Understanding the differences and characteristics of malt varieties.

Recipe design for getting the most out of your malt.

Technical milling and mashing information.

Understanding and troubleshooting malt-related issues in homebrew such as haze.
This one-day intensive malt course will be offered at the BYO Boot Camp in Indianapolis, IN, November 3rd, 2017.
For more information visit- https://byo.com/byo-boot-camps/2017-indianapolis-byo-boot-camp
I hope to see you there!
Cheers,
Aaron