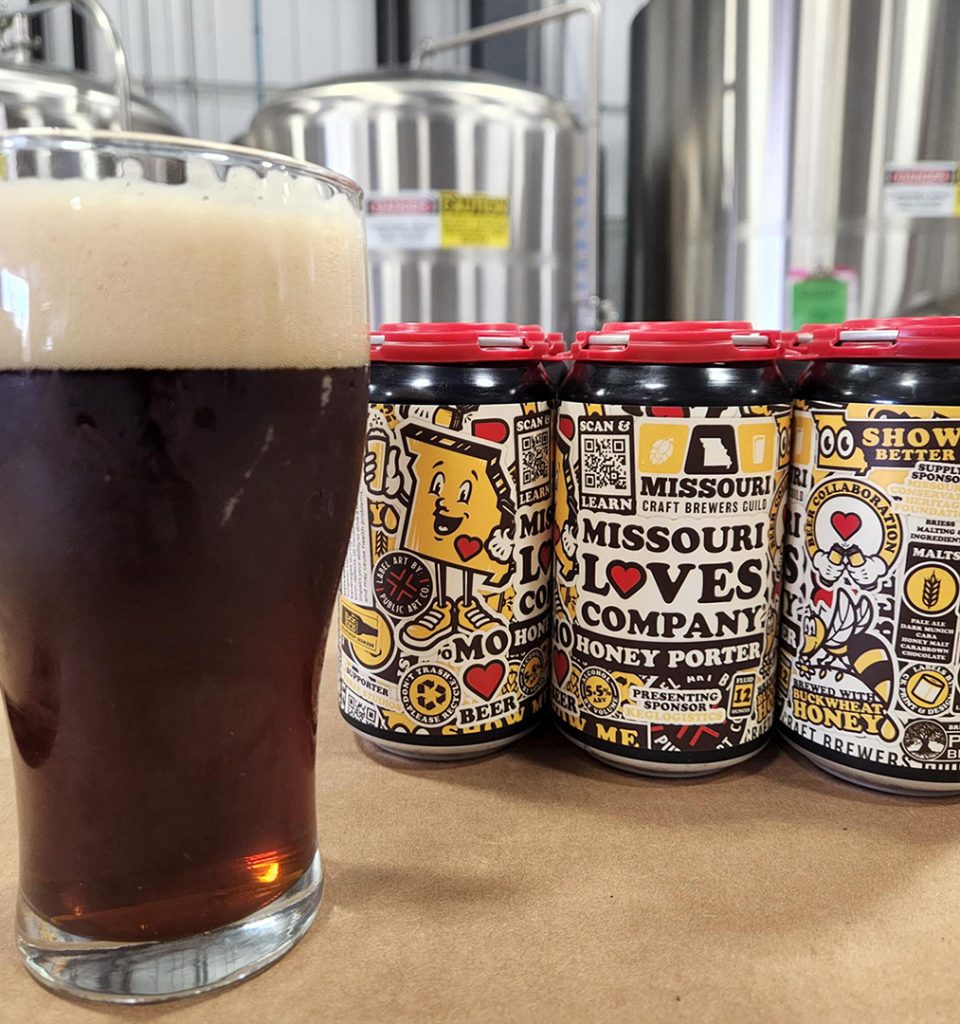 I almost got the opportunity to attend the fifth collaboration brew of Missouri Loves Company®. Unfortunately, mother nature had other plans. An ice and snowstorm delayed the brew by a week, so I enjoyed the event remotely through the Missouri Craft Brewers Guild and Matt Burkhardt at Public House Brewing Co.
A little history on Missouri Loves Company® from Executive Director Sherry Wohlgemuth. "The Missouri Craft Brewers Guild was just gaining momentum as an organization when the pandemic hit. Grant funding for the guild disappeared in 2020 and a festival fundraiser was out of the question, so we did what we know best and brewed a beer. Missouri Loves Company® was born! Our first collab happened at the end of 2020 with 24 breweries participating. Each project has grown a bit more, and for our fifth collaboration we had 31 breweries and 9 corporate sponsors! It's the biggest state-wide collaboration brew in the history of the Show-Me State. Financially these projects have provided a big boost for the guild at a time when traditional fundraising events are not possible. So far the collabs have raised nearly $30,000 for the guild over the past 18 months thanks mostly to generous ingredient and supply donations from our Allied Trade Partners, like Briess. Our Brewery Members and Allied Trade Partners alike enjoy the opportunity to work together in a creative and delicious way, and it helps promote craft beer across the entire state. We call that a win-win!"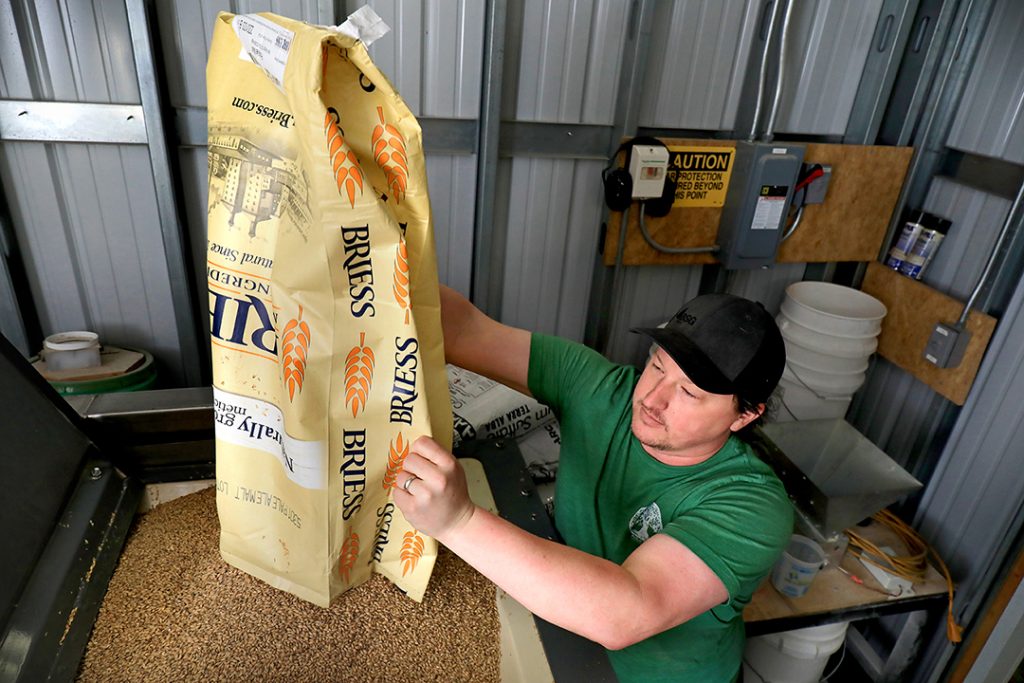 Collaborations start with finding the host brewery and generating supplier support. Then a survey is conducted with all guild members to see which beer style they think will be the best for release timing along with the comfort level of the host brewery. For this brew, the survey conclusion was a Porter, and Public House was very comfortable moving forward with that style.
Then the collaboration call went out to all guild members. This involves a lot of discussion on the style and ingredients. Also, there is some brainstorming about what could be done to make a Porter unique and catch the attention of craft beer enthusiasts, so there was some discussion about adding an adjunct. Honey was the winner, and the National Honey Board was contacted for insight on which honey might be best for the brew. Among three different honey varieties considered, Dark Buckwheat was the winner as the best fit for a brown porter. And that's how Honey Porter was created!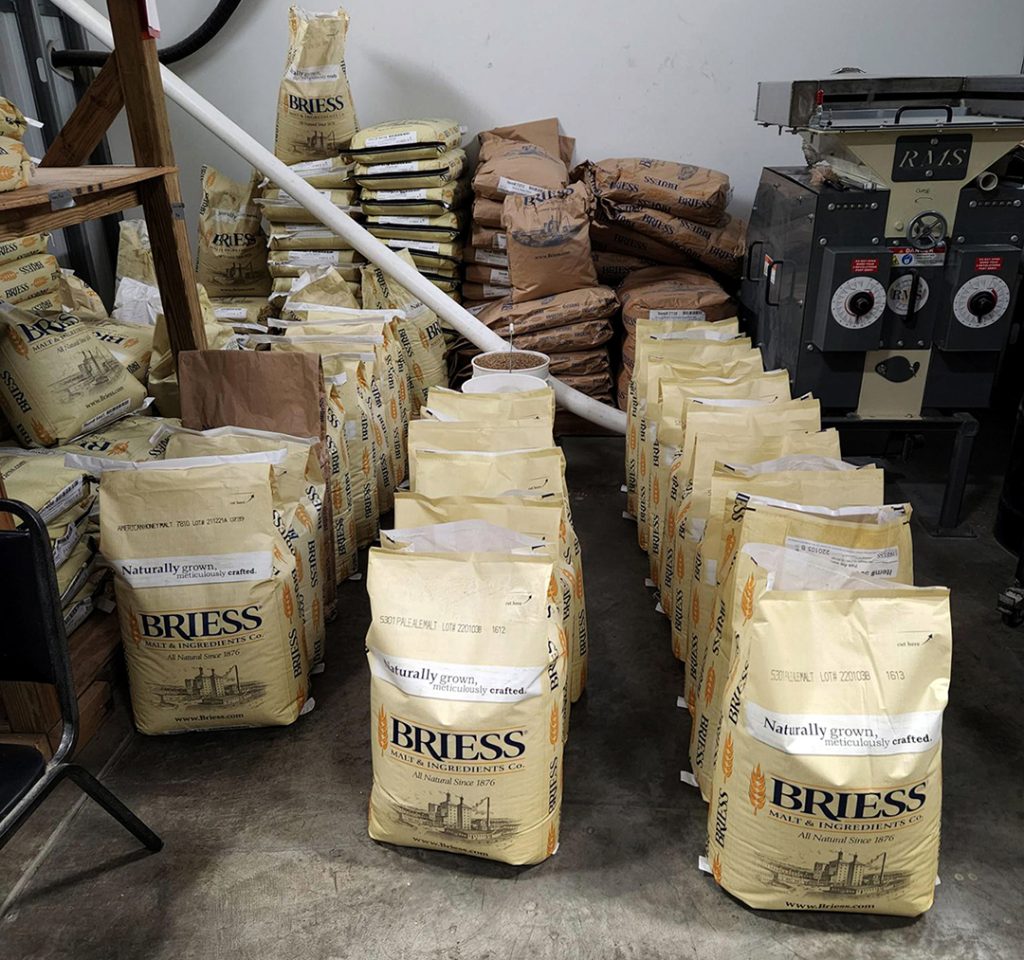 Dark Buckwheat honey is found in the northeast, specifically Pennsylvania and New York. About 70,000 acres of buckwheat are grown annually in the U.S., and an acre of buckwheat can produce 150 lbs. of honey. Its profile can be described as "The aroma carries earthy notes of barnyard and horse blanket. Flavor is very similar to its aroma with hints of maltiness, molasses, and dark chocolate-covered cherries".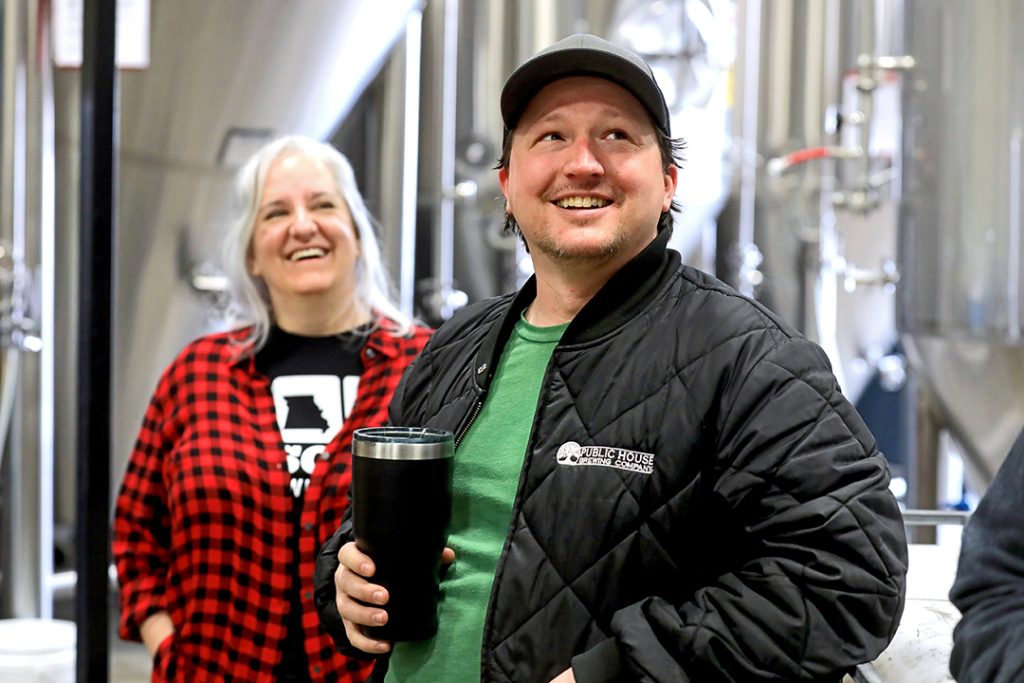 Below are details about how this special beer was built:
Malt
Briess Pale Ale
Briess Dark Munich 30L
Briess C-60
Briess American Honey
Briess Carabrown®
Briess Chocolate
Yeast
Hops
Hopsteiner Bravo and Delta
Adjunct
60 lbs. of Dark Buckwheat honey added during the boil
Matt Burkhardt from Public House Brewing had this to say about the brew: "The Pale Ale malt creates the ground floor for this beer, then we built on that base. Dark Munich 30 pairs well with the Dark Buckwheat honey we used in the whirlpool. They both have notes of caramel, honey, and molasses. Along with that, we threw in American Honey malt to build on those flavors of honey but also tying in notes of breadiness and graham cracker. With these two malts and the addition of Caramel 60 everything really came together to form the sweet mid-palate of this Honey Porter. Finishing this beer, the blend of Carabrown® and Chocolate malt gave the porter its distinct color and lightly toasted notes. They balanced out the sweetness from the other malts perfectly. I had a lot of fun putting this recipe together. I was really excited when the Missouri Brewers Guild decided on a malt-forward beer like Porter, and the partnership with Briess was perfect for us here at Public House".
This is such a fun and collaborative event that the Missouri Brewers Guild is now planning to host it quarterly. I'm looking forward to getting this brew in hand along with seeing what the next collab is going to be. The beer was released in late March and will be available at all participating Missouri craft breweries.