I'm a big fan of the Master Brewers Association of America, better known as MBAA. I really enjoy attending meetings, as I always feel like I learn something new. Whether it's the actual presentation, socializing with brewers and other suppliers, or touring the brewery where the meeting is taking place, it's just a great opportunity to learn. If you're not currently a member, I highly recommend that you join.
Recently, I had the chance to attend MBAA meetings in Pittsburgh, PA, and Merrimack, NH. The first meeting was District Pittsburgh and took place at Aurochs Brewing Company in Emsworth, PA, just outside of Pittsburgh. Aurochs Brewing Company makes gluten-free beer. Not gluten-reduced, gluten-free. And the kind folks at Auroch's were more than happy to give us a tour and talk about the challenges of brewing gluten-free beer. They even shared samples of some of the ingredients for us to try (millet, buckwheat). The meeting itself featured a presentation by Ashton Lewis of BYO Magazine and BSG Craft Brewing. Ashton took us through many of the pitfalls in every-day brewing. After hearing him speak, I would definitely install a vacuum relief valve on my next hot liquor tank.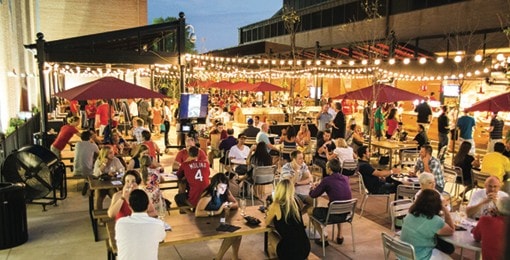 After driving through the mountains — and I do mean through, as a tunnel was involved — my next visit was to the Budweiser Brewery in Merrimack, NH for District New England's winter technical meeting. First off, District President Jack Hendler of Jack's Abbey Brewing gave an update for both the District and National MBAA. He was followed by presentations on Packaging (by Joseph Trombley of Design Group Facility Solutions), Barley Quality (by Jason McCann of Rahr Malting), Wastewater (by Woodstock Inn, Station & Brewery and BioGill), and the District scholarship. In addition, a lot of work was done looking at potential topics for future presentations.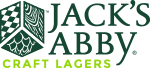 One of the highlights of the New England trip was the drive an hour south to Boston to check out the new Samuel Adams brewery and taproom at the Faneuil Hall Marketplace. Head Brewer Megan Parisi was kind enough to show some colleagues and me around. Wow, I can't wait to go back and have a beer there after it finally opens (which it did, just after my visit). Not only is the brewery itself extremely impressive, but it's also in quite the location. I hope Megan is ready for all the tourists!
Now, where to next? Oh, that's right. I hope to see all you brewers of North and South Carolina at the District Carolinas meeting in Columbia, SC on February 22, 2020.