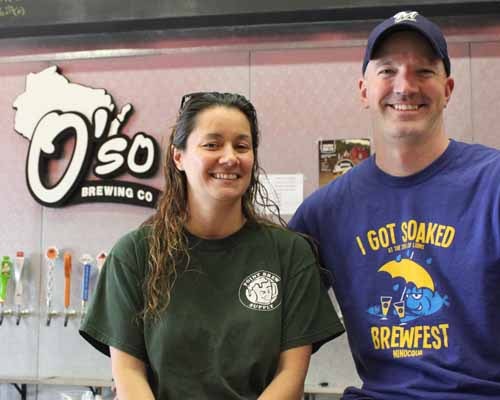 If you ever have the opportunity to visit the O'so Brewing Co.'s tasting room in Plover, Wis., I highly recommend it. When you step into the room you'll be greeted by a row of 40 taps, each featuring a different Wisconsin craft beer. Owners Marc and Katina Buttera make "local" a top priority at their brewery, tasting room and Point Brew Supply shop. They source as many ingredients and supplies as possible from around the state, and support local business as well.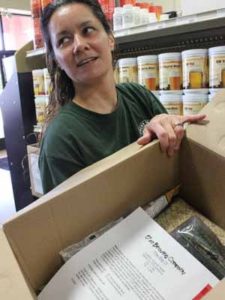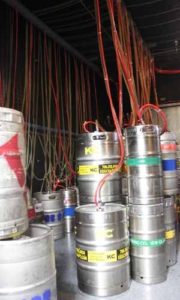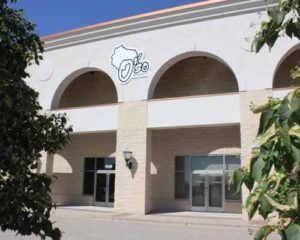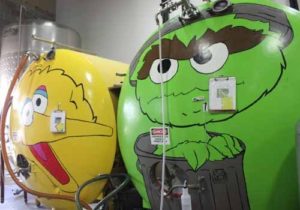 One of the O'so beers you can sample is Rusty Red, a beer Marc describes as a "smooth malty Red Ale with hints of caramel and roast. Inspired by the beers of Vienna with an added twist of American style". What's unique about this beer is that it's one of the first commercial beers made using new Briess Goldpils® Vienna Malt. We rolled the malt out about two years ago, and Marc agreed to try it as a replacement to the imported Vienna malt he had been using. Marc loved the malt and even gave this testimonial about it, "O'so made the decision to purchase as many raw materials from Wisconsin as possible, so going mainly Briess Malt & Ingredients Co. was an easy choice. We were very nervous to adjust our current recipes, but with the help of Penny, she suggested we use the Goldpils® Vienna Malt in place of the imported Vienna malts we were using in our Rusty Red ale. The transition was smooth and the Rusty Red is fantastic." We were proud to serve it at the Briess-Hopunion beer station at this year's Craft Brewers Conference in DC.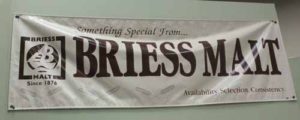 Marc and Katina started their business 13 years ago, when Katina opened the shop. Four years ago homebrewer turned pro brewer Marc opened the brewery. Both the shop and brewery quickly outgrew their location, so two years ago they moved into new quarters in a new commercial area of Plover. They're outgrowing that, too. Marc turns out an impressive line-up of great beer that's bottled and distributed regionally.
Thanks for the tour and, of course, samples of beer!