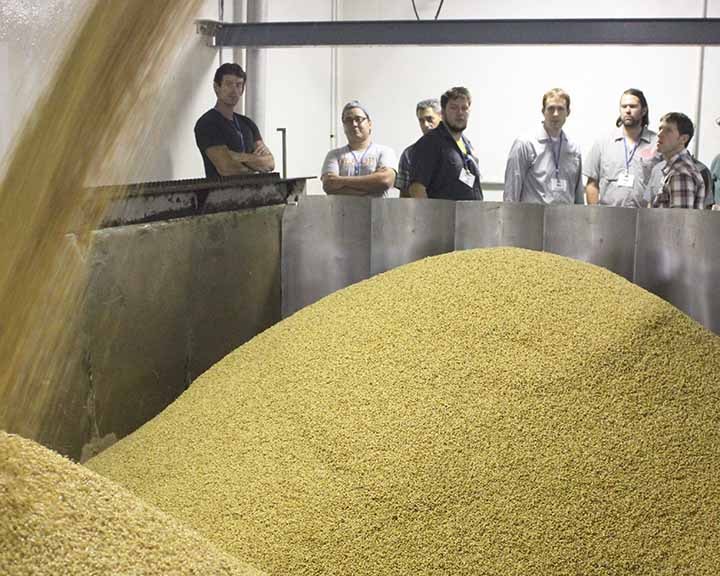 A few openings remain for the August 5-6 Briess Malt & Brew Workshop. If you plan on attending and staying at the workshop hotel in Chilton (Best Western Stanton Inn), reserve your room by Monday, July 13, in order to capture the workshop group rate. The block of rooms will be released the next day.
Preregistration to the workshop is required and limited to 45 participants currently working in a licensed commercial brewery or in a brewing-related capacity. Cost is $150.00 which includes meals. Transportation and lodging are not included. To register, request a registration form from info@brewingwithbriess.com or 920.849.7711. Click here for more information.
This is a hands-on educational workshop with technical presentations, a sensory session and tours of the Chilton specialty malthouse, large Manitowoc malthouse and 500bbl brewery/extract plant. The workshop kicks off Tuesday, August 4, with a Beer, Brats 'n' Burgers social at one of the local's favorite taverns here in Chilton.