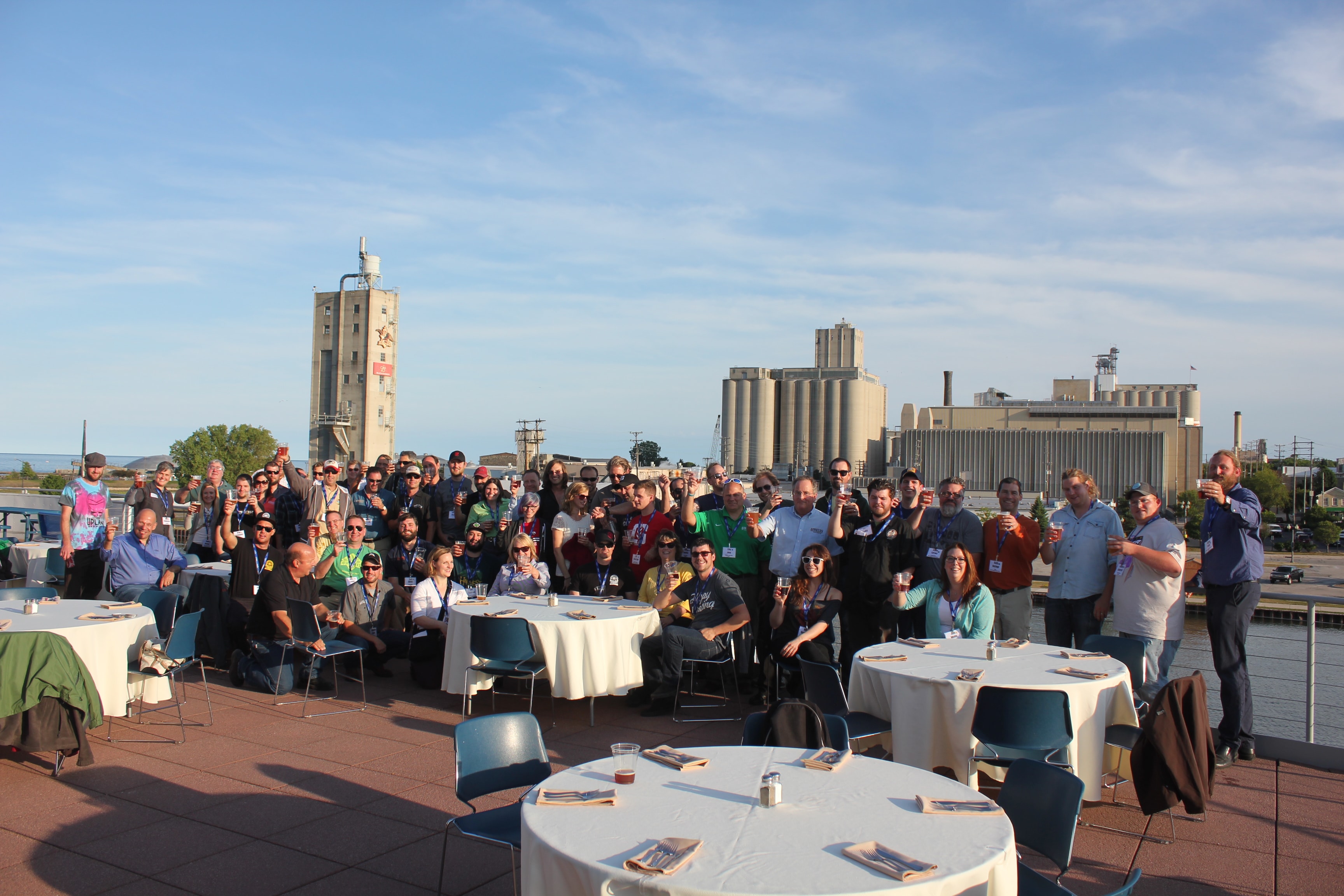 Registration is open for the August 10-11 Briess Malt + Brew Workshop, with only a few openings left. This is a hands-on educational workshop with technical presentations, a sensory session and tours of the specialty Chilton malthouse, large Manitowoc malthouse and 500bbl brewery/extract plant.
Registration to the workshop is required and limited to 45 participants currently working in a licensed commercial brewery or in a brewing-related capacity. Cost is $150.00 which includes meals. Transportation and lodging are not included. To register, request a registration form from info@brewingwithbriess.com or call 920.849.7711. Click here for more information.
About the Workshop
Experience firsthand the art of handcrafting and brewing with specialty malts at Briess Malt & Ingredients Co. in Chilton, Wis. This two-day workshop features presentations by guest and Briess speakers with in depth tours of Briess malting/roasting operations and 500bbl brewhouse/extract plant.
In a hands-on sensory class, attendees will sample Congress Worts to better learn the flavors and aromas of eight specialty malts, then sample finished beers made with each malt. Presentation topics include the Briess barley supply chain from grower to brewer, production and acquisition of malting barley, the art of handcrafting specialty malts in small batches, flavor and color contributions of specialty malts, understanding a malt analysis, production of malt extract in a 500bbl brewhouse, and development new barley varieties for American Craft Beer.
2016 Speakers
Guest Speaker—Joe Hertrich, Retired Group Director, Brewing Raw Materials, Anheuser-Busch, Inc.
Guest Speaker—Andy Farrell, Brewing Department Manager, Bell's Brewery Inc.
Guest Speaker—Ted Peterson, Wood-aged Beer Specialist, New Belgium Brewing Co.
Bob Hansen—Technical Services Manager
Mike Killelea—Division Manager East
Penny Pickart—Division Manager Central
Dan Burick—Division Manager Mountain
Dave Richter—Division Manager West
The workshop kicks off Tuesday, August 9, with a Wisconsin Beer, Brats, Burgers 'n' Bowling social at one of the local's favorite taverns here in Chilton. If you plan on attending the workshop and staying at the hotel in Chilton (Best Western Stanton Inn), reserve your room by Friday, July 8, in order to capture the workshop group rate. The block of rooms will be released the next day.