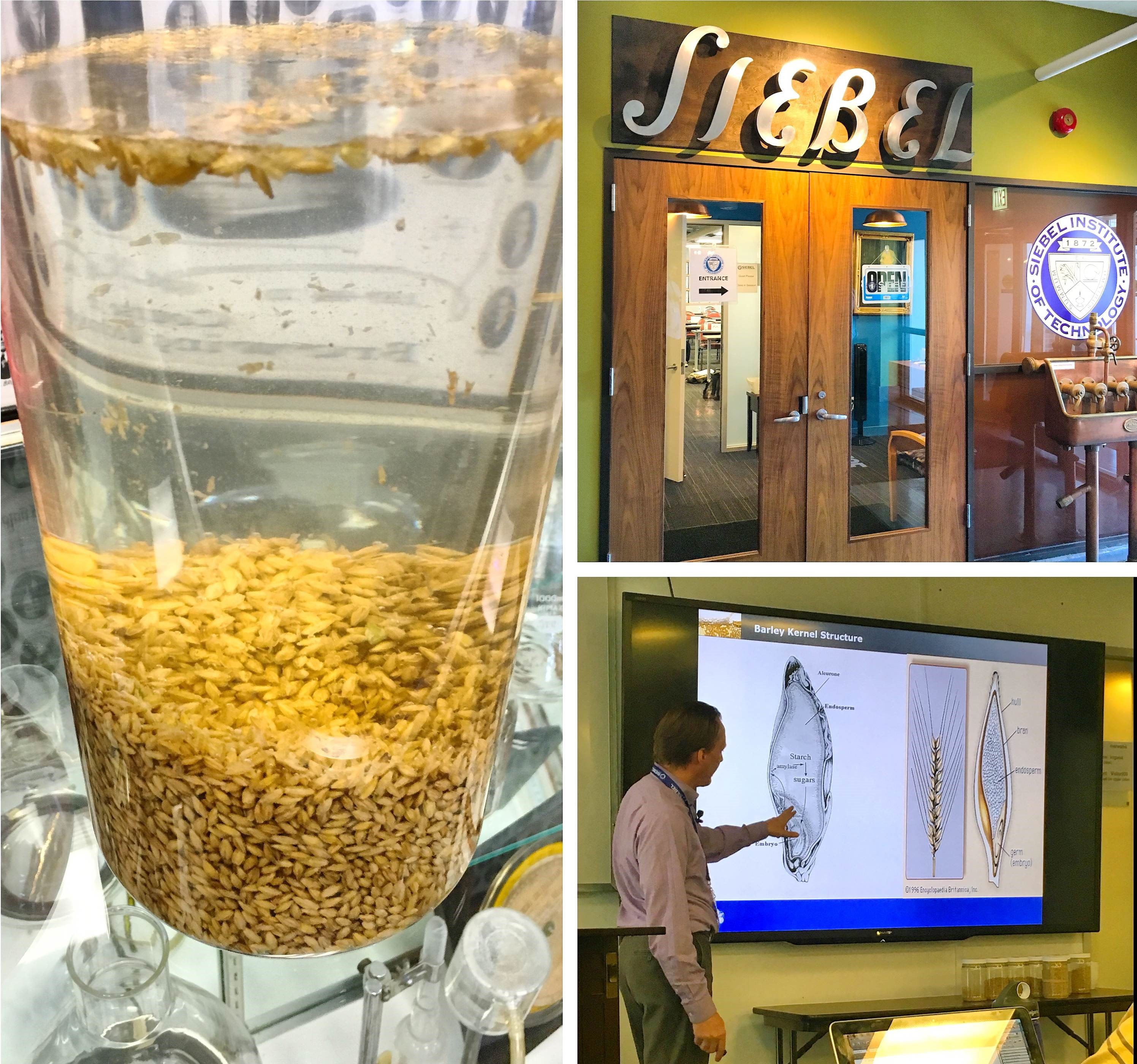 It is a pleasure to return to The Siebel Institute of Technology and an honor to be apart of their educational brewing program. As an Alum, I hold a high respect for the programs Siebel offers. Recently I had the opportunity to have an in-depth role with their Module 1: Raw Materials and Wort Production (W21) and give eight lectures over the course of four days.
Module 1 is an intensive course that looks at beer from a raw materials prospective and provides an advanced-level training in the technology and science of wort creation. Each critical factor in wort production, from malting technology to hop usage to wort boiling and cooling, is explained in detail. This module is offered on its own and can also be combined with other modules to earn a certificate in one of Siebel's three programs: Advanced Brewing Theory Program (W11), International Diploma in Brewing Technology Program (W10), and Master Brewer Program (W40).
The first three days of the Raw Materials and Wort Production were held in the classroom. Five sections focused on barley, from the structure of barley, to the evaluation and quality of barley, to the biochemical changes in barley during the brewing process. After students obtained a firm understanding of the raw ingredient, we begin to dive into the malt portion of the training. This included three courses on the malting process, kilning and roasting malts, and malt specifications. On the fourth day, the group took a road trip to Chilton, WI, to visit the Briess facilities and see a malthouse operation first hand. The day trip to Briess also included presentations by the Briess Technical Service team, Dan Bies and a malt sensory presentation by Cassie Liscomb.
While the four days of the course were long full days they were rewarding and insightful. It is always great when you have the chance to get to know current and future brewers and help them with their career goals. I want to give a special thank you to The Siebel Institute of Technology and Briess for allowing me to partake in these types of programs and engage with the brewing community.
-Bob