Occasionally, I will come across something in my travels that truly surprises me. That definitely happened on my recent visit to Buffalo. And I'm not just talking about chicken wings here, although Duff's Famous Wings did live up to the hype. I'm talking about the buildings and architecture throughout Buffalo. Buffalo was once a thriving center of industry, from the railroads to the Erie Canal to shipping on Lake Erie.
With all that industry, came large fortunes and impressive buildings. The city has landmark buildings by famous architects, like Frank Lloyd Wright, Henry Hobson Richardson, and Louis Sullivan. On a whim, I stayed at The Richardson Hotel, which is a National Historic Landmark located right next to Buffalo State University. The hotel itself is set on more than 40 park acres, designed by Frederick Law Olmsted. The first floor of the hotel has a space dedicated to telling the story of Buffalo's historic buildings and architecture. The Richardson Hotel was originally the Buffalo State Asylum for the Insane, which may have been why I felt so at home during my stay there.
Designed by the aforementioned H.H. Richardson and opened in 1880, it would be abandoned and fall into disrepair in the 1970s. Some of the other buildings on the campus are still abandoned, but the hotel itself was stunning both inside and out. It's been open as a hotel since 2017 and they did a wonderful job preserving the old features, making it extremely comfortable and stylish. I greatly enjoyed my stay. My meal at the on-site restaurant was amazing, as well.
By far, the highlight of my Buffalo trip was a visit to the Silos on Elk Street. The Silos on Elk Street is an old malthouse that has been painstakingly preserved and converted into offices and shops. There is even a brewery on the first floor, called BriarBrothers Brewing Company.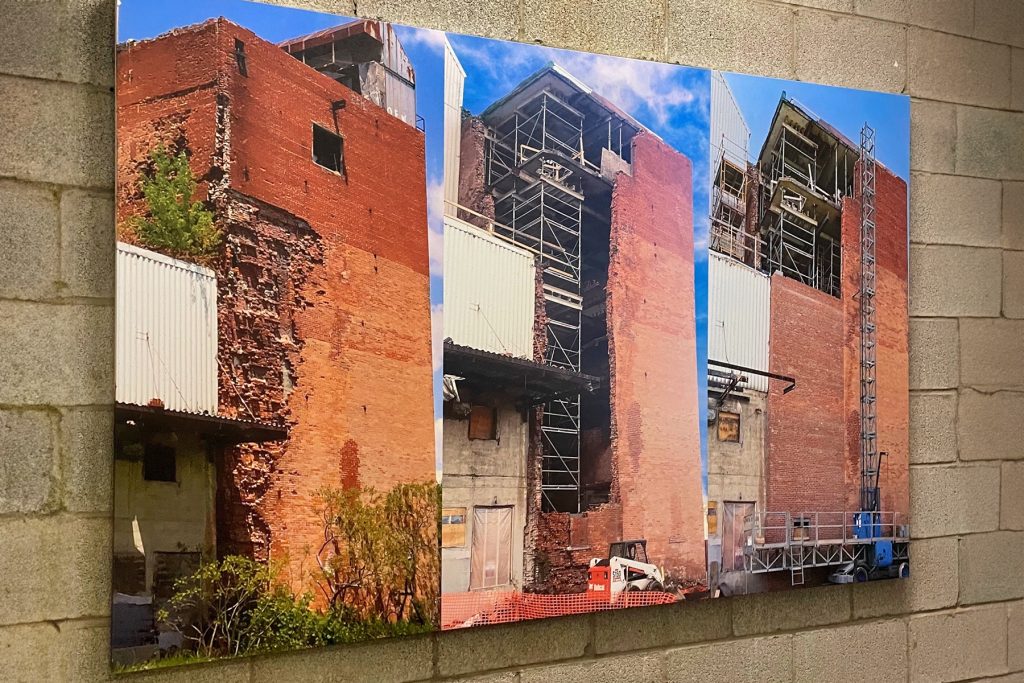 The malthouse is featured on the National Register of Historic Places list and dates back to about 1891. Malting, history, beer – this place hits the Mike Killelea trifecta. The site began as the Drying House for the Frank A. Dole malthouse, which opened around 1894. Most of the malting facilities were added in 1925 after the site was purchased by Kreiner Leher, which would later be known as Kreiner Malting Corporation. It is interesting to note that they added a malthouse during the middle of prohibition. The Kreiner Malting Corporation sold the site to Buffalo Malting in 1971. Buffalo Malting went out of business in 1986 and the site remained vacant until its eventual purchase at auction in 2017 by Young + Wright Architectural. It would then be reborn as the Silos at Elk Street.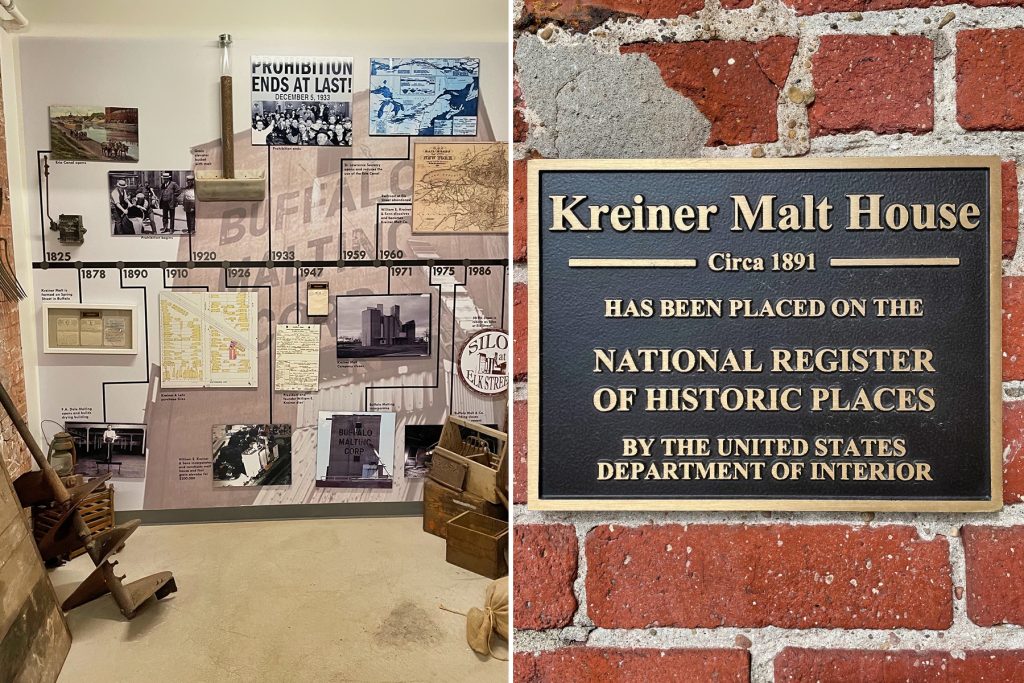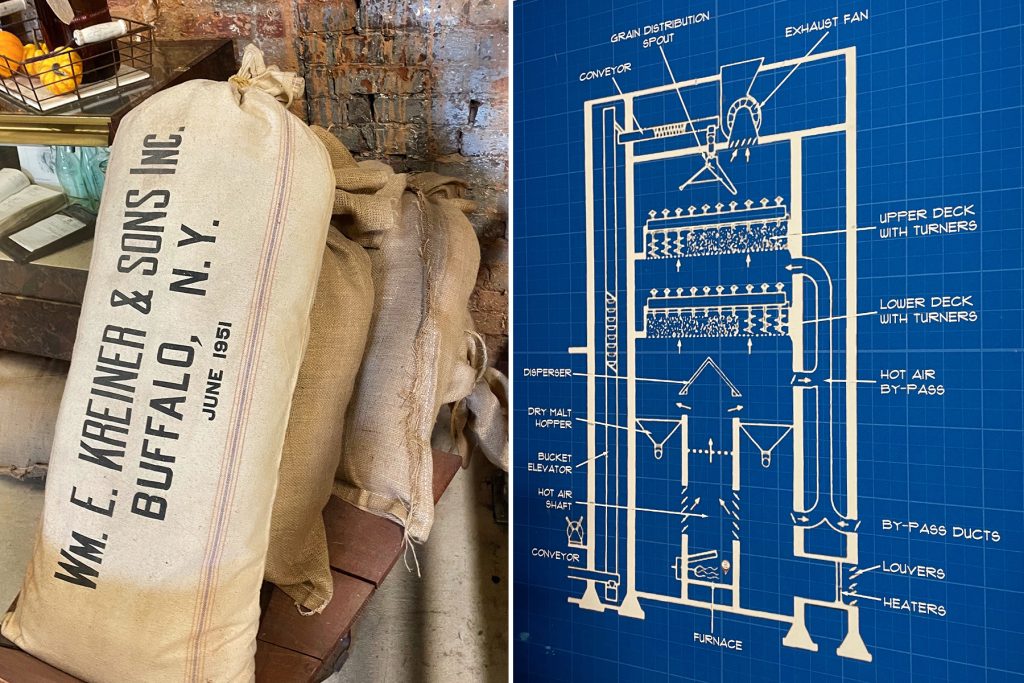 I was walking around and clearly dorking out a bit, as I had a chance to meet Shawn P. Wright, AIA of Young + Wright Architectural, who was responsible for the malthouse's preservation and second life. He was kind enough to show me around and give me some background on the site.
He also gave me a quick tour of the Young + Wright offices, which are on the second floor. Right away, in their offices, I recognized an old steep tank that they had repurposed as a conference room. The hardwood flooring in their office had been reclaimed from the gymnasium of a closed-down elementary school.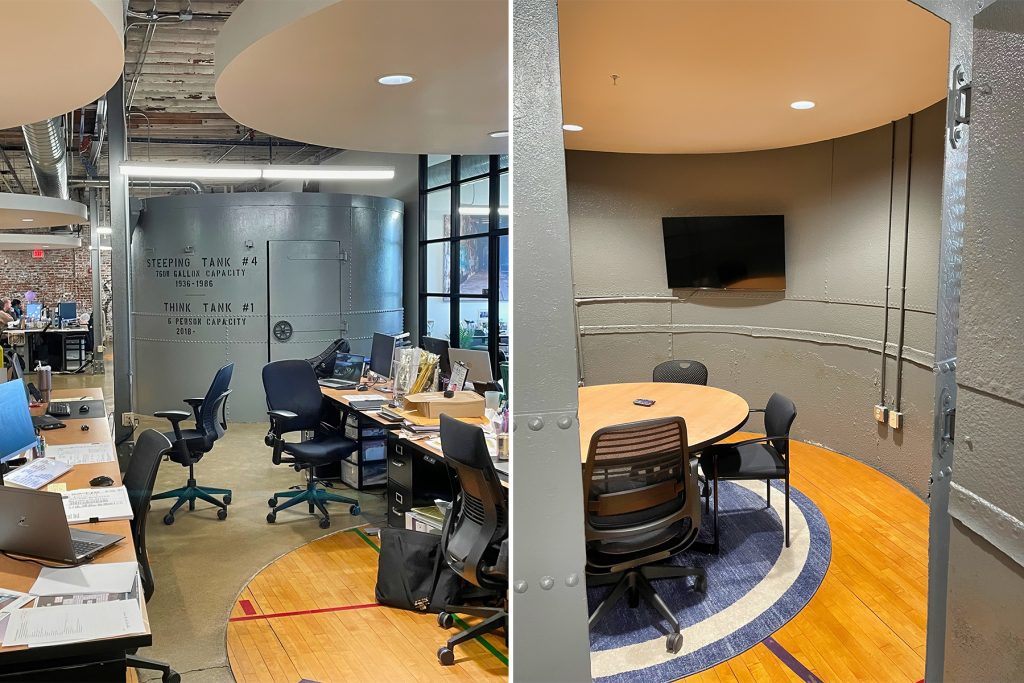 I showed Shawn some photos of our Chilton and Manitowoc malthouses and he was able to see what the steep tank would have looked like in operation. I was also able to answer some long-held questions that Shawn had about a few items they had discovered. On the first floor, Saladin boxes that were formerly used for germination were now enjoying a second life as spaces for private events. They still contained some of the equipment for turning and mixing the grain bed. There was even a man lift preserved that reminded me of my time spent at Briess' Waterloo malting plant.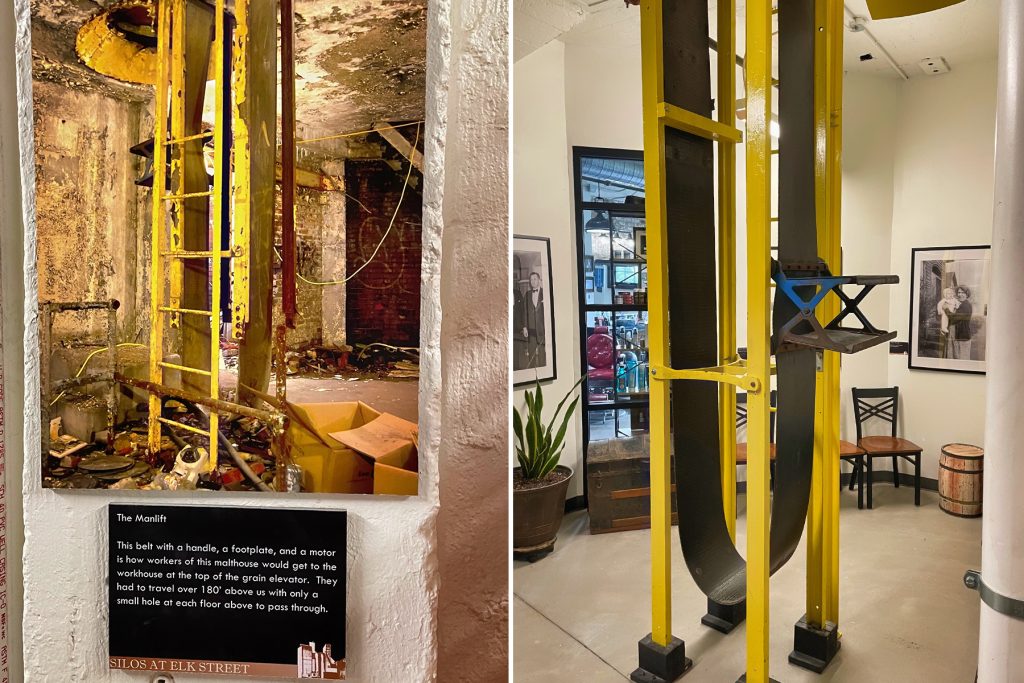 Shawn could see how enthusiastic I was and was so generous with his time and clearly enjoyed telling me the story of preserving the site. This is one place I will remember to visit again.