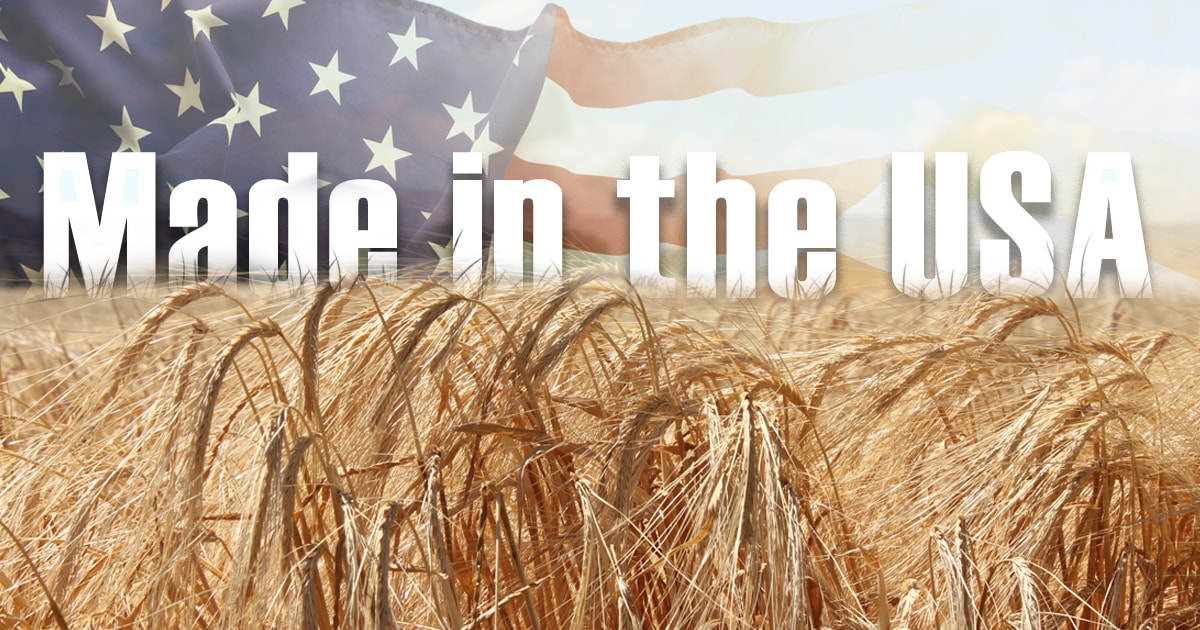 Briess is proud to be American grown and American made malted barley. And as the American craft beer and spirits industries grow, so does the consumers' demand for flavor and quality. This makes where brewers get their raw ingredients more important than ever. Having a domestic, readily available source of ingredients is key to meeting their high demands. But American made does not only mean convenience to the brewer. Here are six benefits our brewers and distillers get with our made in the USA malt.
Quality
The majority of our barley comes from the flood irrigated plains of the Wyoming Bighorn Basin. This region offers a consistent, arid atmosphere that many barley varieties thrive in. Coupled with the water being controlled by gravity-fed, flood irrigation, water seldom touches the canopy of the crop. This creates a bright, plump, disease resistant crop that is superior to many other barley growing regions in the world. Briess growers in the Red River Valley also produce exceptionally high-quality barley for Briess as well. This region offers a cool climate with well-drained soil, which is ideal for growing barley. Beyond the fields, our maltsters meticulously handcraft each malt in small batches to create a consistent, flavorful product that has the desired traits for craft beer. Every step of the way, our malt is crafted for quality, from grower to brewer.
Fresh and Readily Available
Briess' ingredients are made fresh at multiple malting operations in Wisconsin. As customers place their orders, Briess malthouses are churning out new product that will be sent to its destination. The moment you open your bag of malt, you can smell the rich malty notes made just for you. Additionally, by sourcing a consistent supply of domestic barley means that it is readily available for us to malt with and you to brew with.
Reliable Shipping
When ordering through Briess, brewers have multiple shipping options. This ranges from pallet truckloads to LTL carriers, to bulk loads shipped by truck or rail. These modes of transportation are reliable and more economical than shipping freight overseas. It is also a quicker transit time and reduces the risk of contamination.
Supporting American Farmers
Briess works with a network of over 300 growers. Furthermore, Briess meets with a Grower Advisory Committee to discuss issues that affect both the growers and Briess. This committee provides a direct link between growers and Briess to address topics such as contracts, delivery, quality assurance and agronomic techniques.
Eco-Friendly
The barley fields in the Bighorn Basin of Wyoming are flood-irrigated. The water used is recycled snowmelt that runs through a gravity-fed water system into the fields. This is an ancient method of irrigating crops that is environmentally friendly and sustainable. Power plants fueled by water from the irrigation projects generate a great portion of electricity used in the region.
Research and Development
Briess works with the American Malting Barley Association (AMBA) to continue research and development of barley varieties, sustainable practices and providing an adequate supply of high-quality malting barley for the malting and brewing industry.