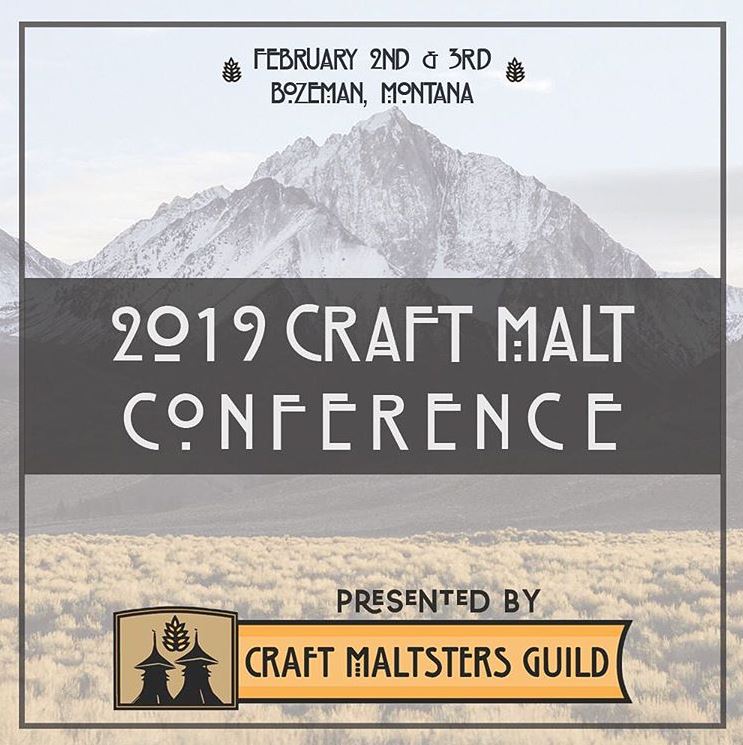 The Craft Maltsters Guild held their second annual Craft Malt Conference in Bozeman, Montana this past weekend (February 2-3, 2019). Approximately 175 attendees from 25 U.S. states and several other nations including Canada, Norway, France, and the UK gathered at Montana State University for the two day event.
I was honored to present to this group for the third year in a row with my good friend Lindsay Barr, Sensory Specialist at New Belgium Brewing Co. and Co-Founder of DraughtLab. Lindsay and I partnered up to lead the 90-minute Malt Sensory Training workshop where participants were able to perform the Hot Steep method with Briess specialty malts and execute a live sensory evaluation and data collection using a combination of the brand new Specialty Malt Flavor Map and DraughtLab Sensory Software.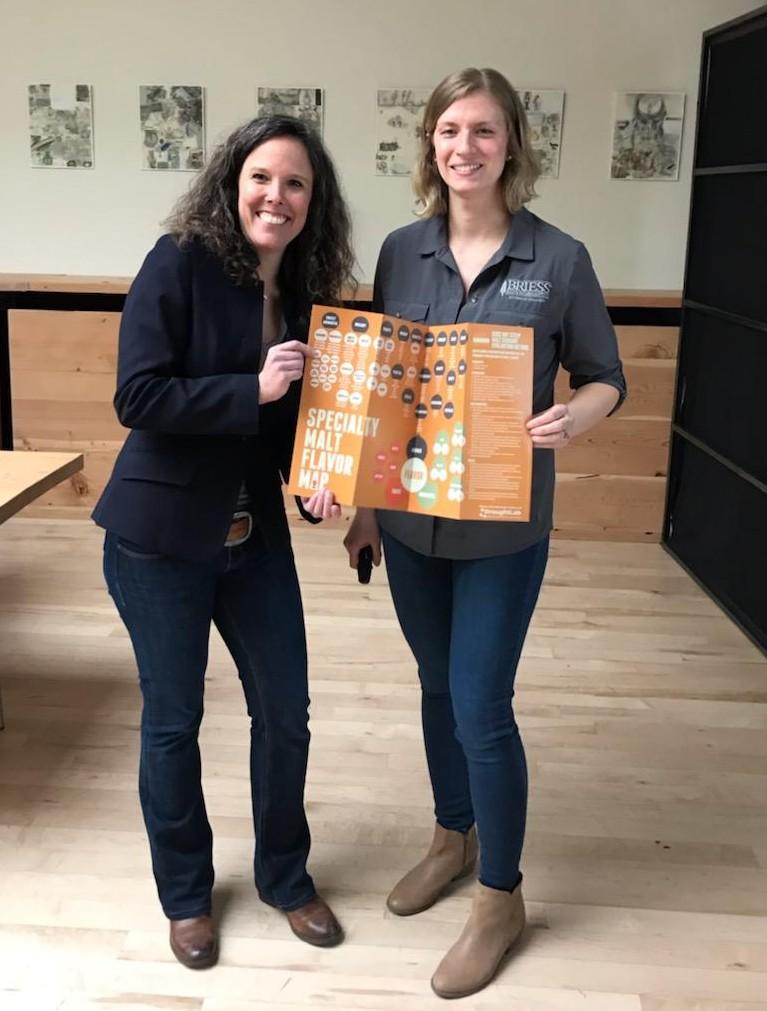 In addition to our Malt Sensory Training workshop, this year's conference also featured the first inaugural Malt Cup, a competition in which allied and member maltsters are invited to submit their best malt of a specified style category to be judged on features of malt quality and sensory attributes. The category chosen for this year was "Pale Malt" and a total of 21 maltsters entered the competition. Malt Quality Analysis was performed by the lab at Montana State University Barley Breeding Program prior to sensory judging. The MSU Barley Breeding Program staff and student volunteers worked tirelessly to prepare the malt samples following the Hot Steep method for fresh sensory judging. All 21 malts were evaluated blindly by the judges, but only those that demonstrated good malt quality were eligible to pass into the final rounds of the sensory competition, thus ensuring the winning malts would exemplify excellent flavor and functionality.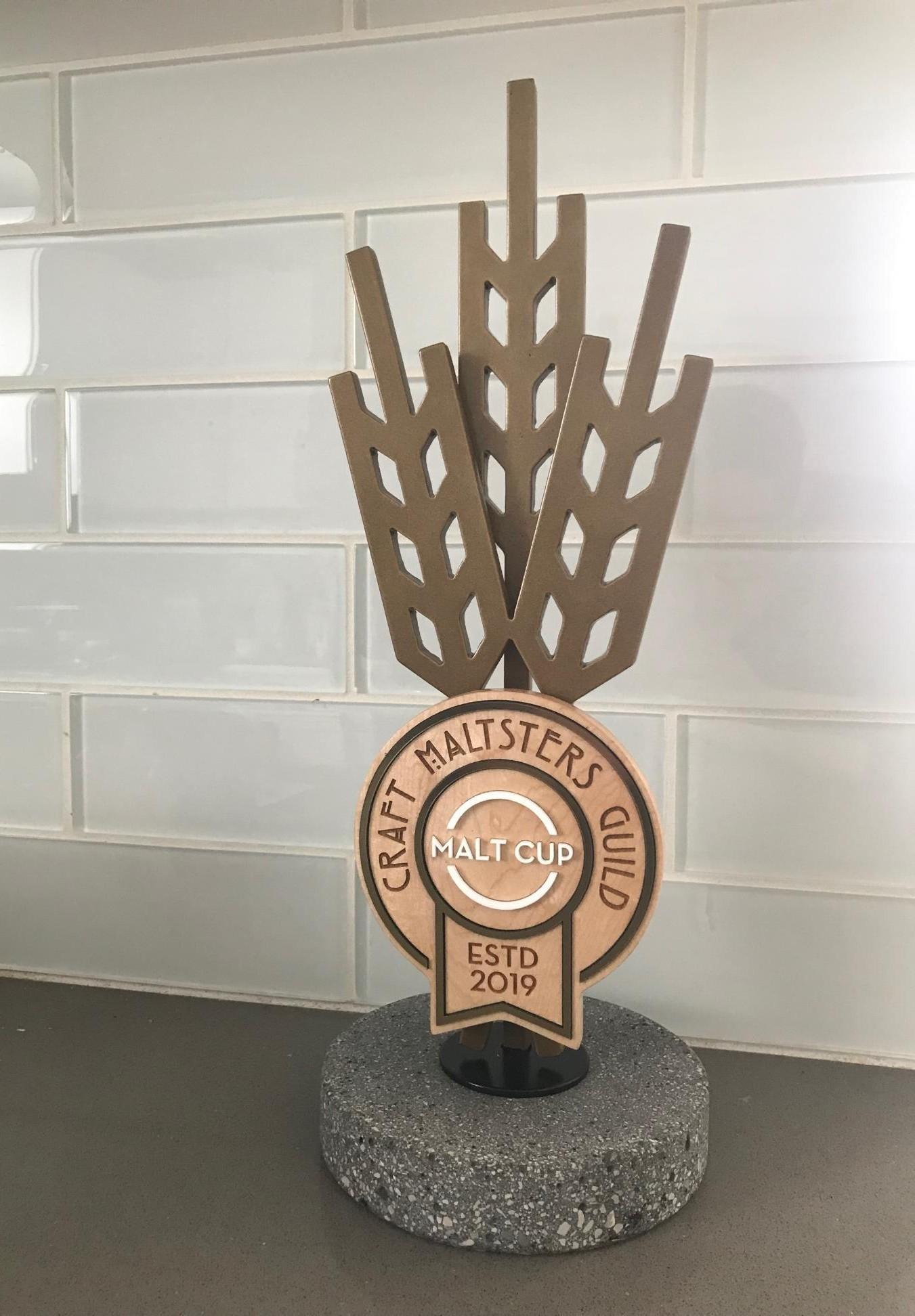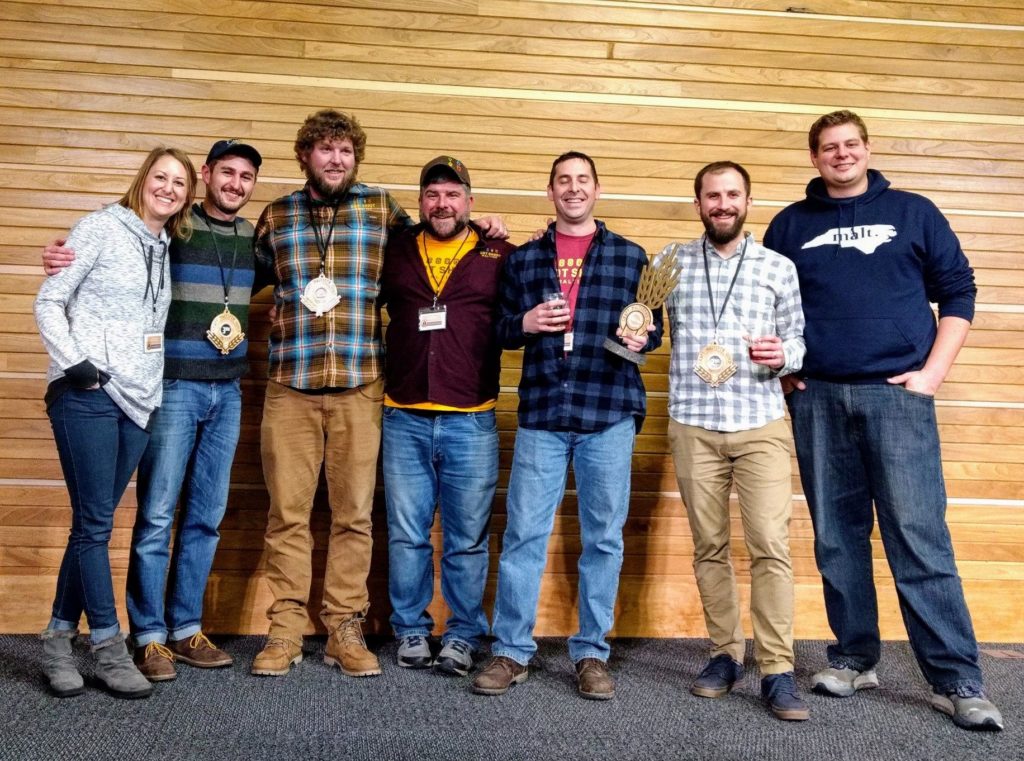 The concept of the Malt Cup was first conceived last summer by Andrea Stanley, co-founder of the Craft Maltsters Guild and Owner/Maltster of Valley Malt in Hadley, Massachusetts. I fell in love with Andrea's idea and worked quickly to recruit a group of passionate people to bring her vision to life for the 2019 Craft Malt Conference. Our Malt Cup Planning Committee consisted of myself, Andrea Stanley, Lindsay Barr, Jen Blair (Executive Director of the Craft Maltsters Guild), and Chris Swersey (Supply Chain Specialist of the Brewers Association/Competition Manager of the GABF and WBC). Our Malt Quality advisors were Hannah Turner (Malt Quality Lab Director MSU Barley Breeding Program) and Aaron McLeod (Director of the Center for Craft Food and Beverage at Hartwick College). Following the successful execution of the first Malt Cup competition, we are excited to start planning for next year's competition. See you next year at the Craft Maltsters Conference in Fort Collins, Colorado!