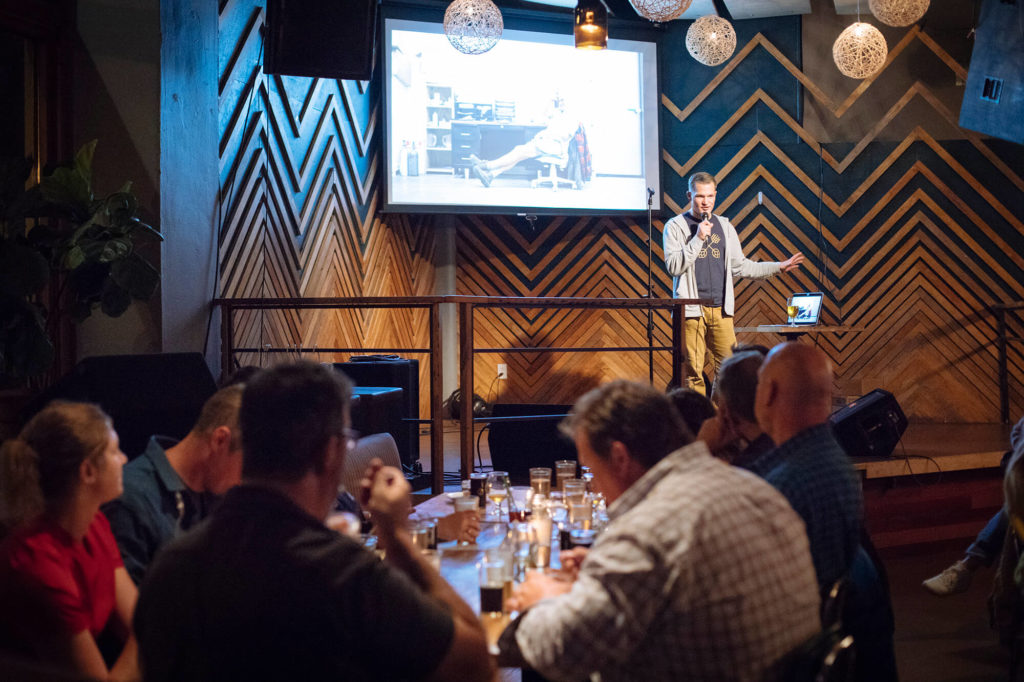 On October 11th, I had the opportunity to attend the State of Craft Beer premiere book release party and beer pairing dinner at Company Brewing, presented by Wisconsin Foodie. It featured a four-course meal with hand-selected beer from Company Brewing's Founder and Head Brewer, George Bregar. Each course was beautifully paired with a flavorful beer that brought a unique dynamic to the dish.
My personal favorite was the Platinum Barnacle paired with Pan Seared Scallops. The Platinum Barnacle was an Oyster Gose, and I must say, I was a little skeptical at first. Before the dish and beer were served, George told the story of how for this beer they buy a bushel (100) of raw oysters. They would throw all the oysters into the tank, shell included, all but one, which was reserved for Roscoe, George's Assistant Brewer. As the oysters boil into the brew, the Gose begins to pick up salty, earthy notes from the shells and muscles. I particularly enjoyed sipping on this ocean champagne-like beverage because it brought me back to my days in New England with its subtle briny, mineral, tartness and clean finish.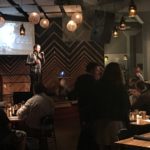 Between each course, George would come to the stage and talk about the beer and dish and why they were paired together or a unique story behind the beer. Then Matthew Janzen would come up and talk about his two-year journey in the creation of his book, State of Craft Beer.
The book tells a magnificent, eye-catching story of the heart and soul of brewing – the story behind the book is one of true passion and perseverance. Over the course of two years, Matt traveled the entire state of Wisconsin three times over, sleeping in his car and the occasional friend's couch, putting every penny he had into to making this visually stimulating documentation of Wisconsin Craft Beer possible. What is equally impressive is Matt's commitment to making this book 100% Made in Wisconsin. By working with local vendors, he created an elegant bound and pressed book that will make a unique centerpiece to any coffee table.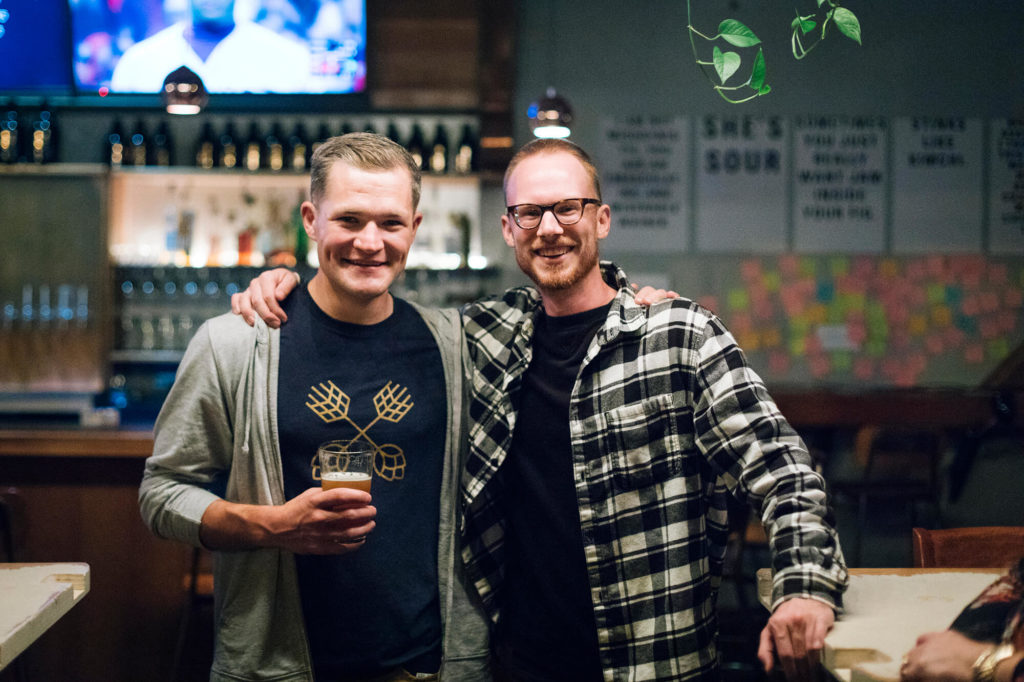 Matt's inspirational piece of art portrays the hard work, dedication, and joy of working in the brewing industry. If you are looking for a book to add to your collection or share as a gift, this is the one.
Enjoy and cheers!
Mercedes