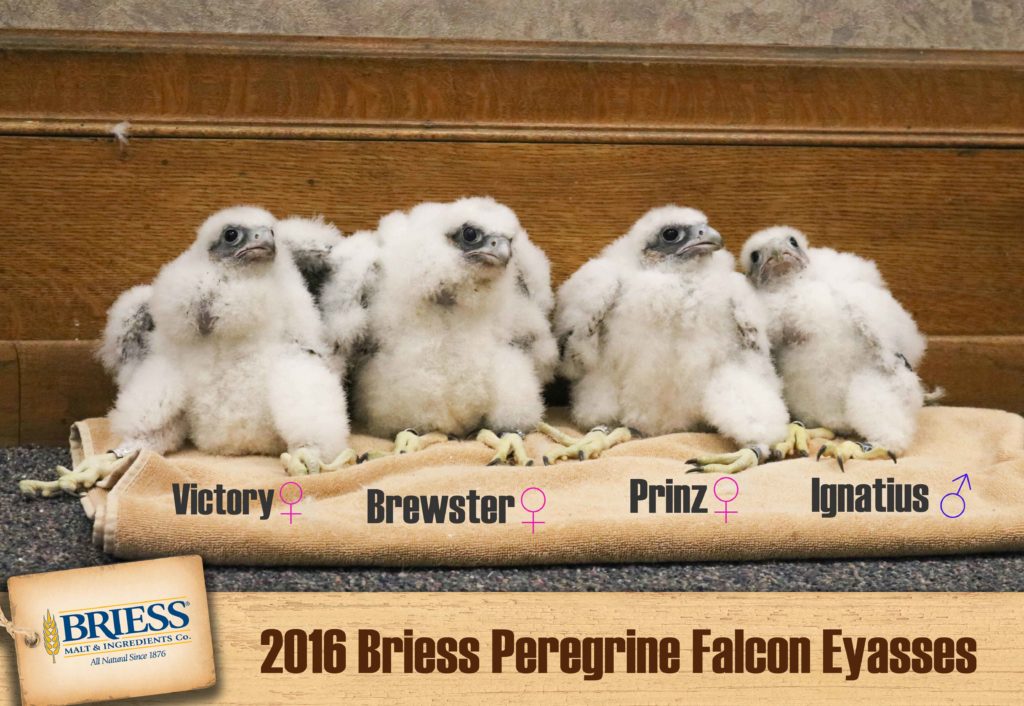 Tuesday, June 7th the banding of the 2016 Briess Peregrine Falcon Eyasses took place. A local group of about a dozen Birder's Brunch Bunch members from Green Bay and the surrounding areas joined Greg Septon to watch him band the eyasses.
After several weeks of name submissions and voting, the final winning names are:
Brewster, submitted by Steve W. of Windsor, ON
Prinz, submitted by Denise K. from Briess
Ignatius, submitted by Mary H. of Deschutes Brewery, Bend, OR
Victory, submitted by Brittany K. from Briess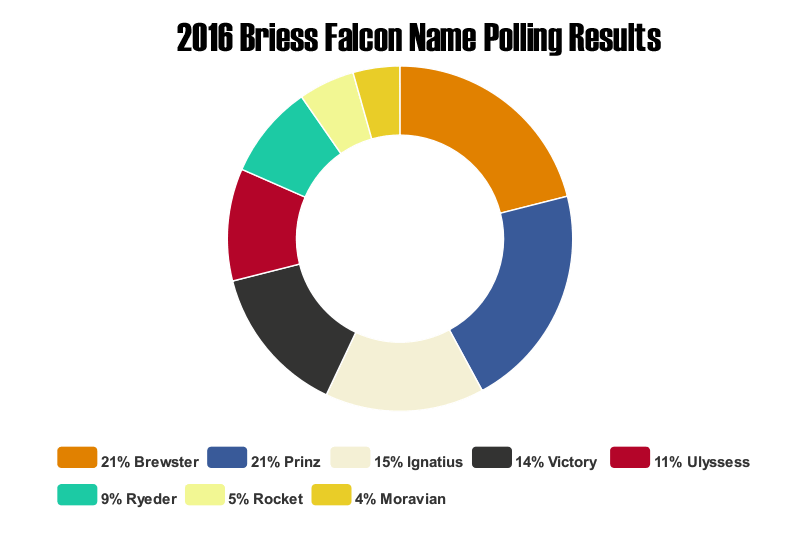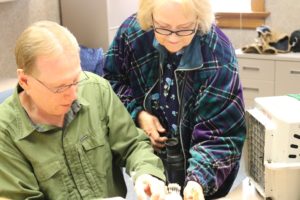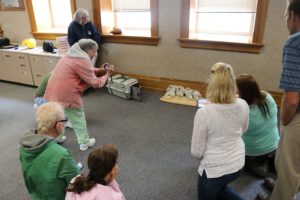 During the banding, three of the eyasses were identified as females and one was identified as male. If you have noticed on the webcam a relatively small eyasses, that is the male, Ignatius.   Male Peregrine Falcons tend to be about a third of the size of the female falcons. Our little Ignatius is very healthy, strong, and actually is one of the larger males Greg Septon has seen this year.  All the Briess eyasses are healthy and growing as expected.
Stay tuned for more information on Brewster, Prinz, Ignatius, and Victory . . .  with more photos and a video of today event to come.