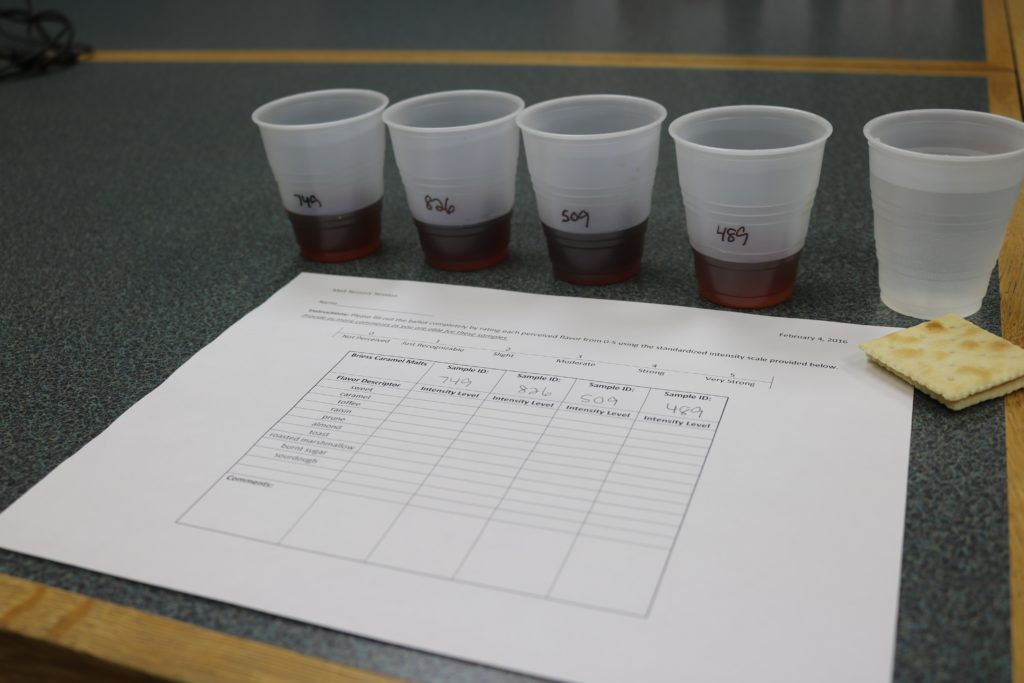 Are you going to be at HOMEBREW CON 2016?! If so, join Bob Hansen in Room 307-308 on Friday, June 9th from 3:15 pm to 4:15 to discuss a practical approach to describing malt flavors — an approach based on methods I've been working with the Sensory Technical sub-committee of the American Society of Brewing Chemist (ASBC) to develop.
This talk is geared toward homebrewers with any level of experience, from curious beginners to expert veterans. There is something for everyone!
Now, more than ever, is an exciting time for raw material sensory! 2016 is on track to mark the first year that the brewing industry will have standard methods to perform sensory evaluation on raw materials. Separate methods for malt and hops are currently in the process of being validated by the Sensory Technical sub-committee of the ASBC. I have had the honor to be the chair of the group that is developing the method for malt sensory and will be presenting on this topic at the World Brewing Congress in Denver this August.
By the end of the talk Bob is giving at HOMEBREW CON, attendees will have the following:
A basic understanding of what sensory evaluation is and how malt flavors are generated
An awareness of malt sensory applications for maltsters, brewers and homebrewers
Practical tools for performing at home malt sensory evaluations:

Standard method of wort preparation (Hot Steep method – currently being validated by ASBC Sensory Technical Subcommittee)
Malt sensory lexicon – descriptive terminology used to communicate malt sensory perceptions
Explanation of how to perform sensory evaluations and record meaningful, qualitative data

Tutorial on how to create a sensory profile diagram – excellent tool for illustrating sensory perceptions and making comparisons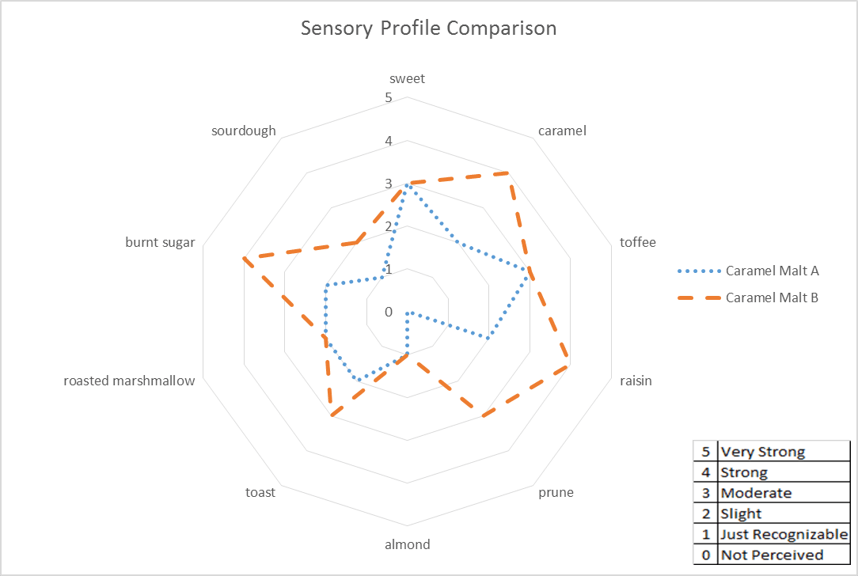 Seminar Details:
Sensory Evaluation of Specialty Malts: A Practical Approach to Describing Malt Flavors
Speaker: Robert Hansen on behalf of Cassie Liscomb
Friday, June 10 | 3:15 pm – 4:15 pm
Room: 307-308 (seats 800 people)