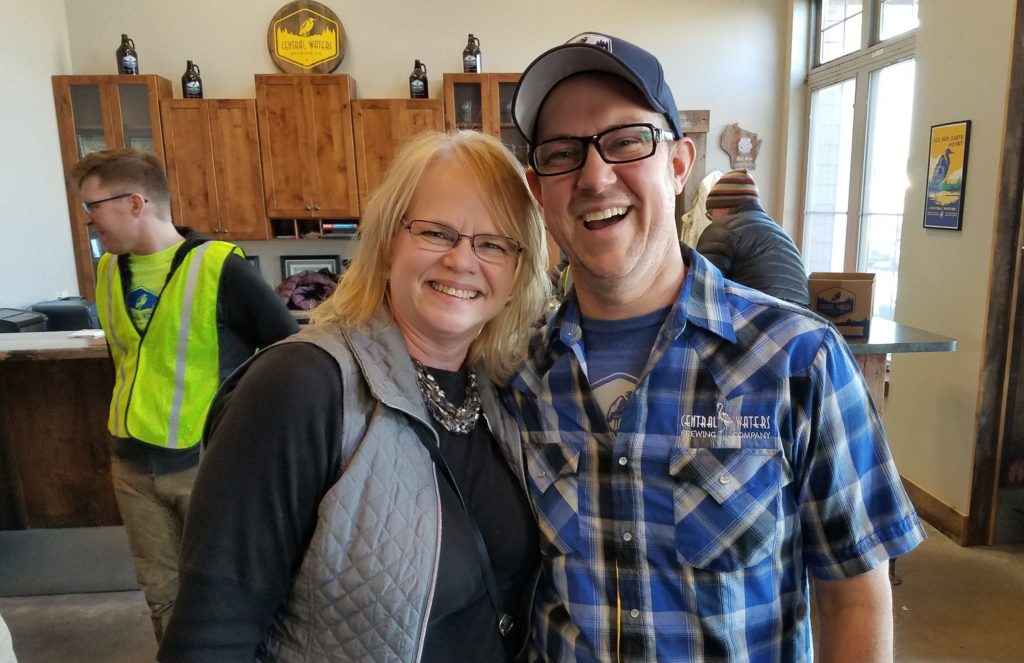 Saturday afternoon, we headed to the familiar town of Amherst, WI. Pulling in, I could see the population sign that read "1,046." As we made our way to Allen St., there was a line of people that doubles the city's population and stretched from the Central Waters Brewery, at the end of the dead-end street, for almost a quarter-mile down to the intersection of Washington St. and Allen St.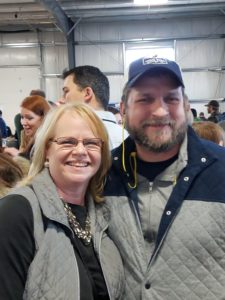 The temperature in the car read 36° F and folks were bundled in winter coats as they shiver and waited to step inside the brewery. The occasion: Central Waters 20th Anniversary Party and the release of their annual Anniversary Beer, appropriately called 20.
On December 3, 2018, tickets went on sale for the event at 6 PM – 30 seconds later 2,250 tickets were sold out. The tickets grant craft beer enthusiast entrance to the brewery the day of the event as well as the ability to purchase up to 6 bottles of the special release, 20, at $15 each. Ticket holders also receive two beer pours of any beer on tap (except the anniversary beer, of course) and the remaining ticket price gets donated to a local charity.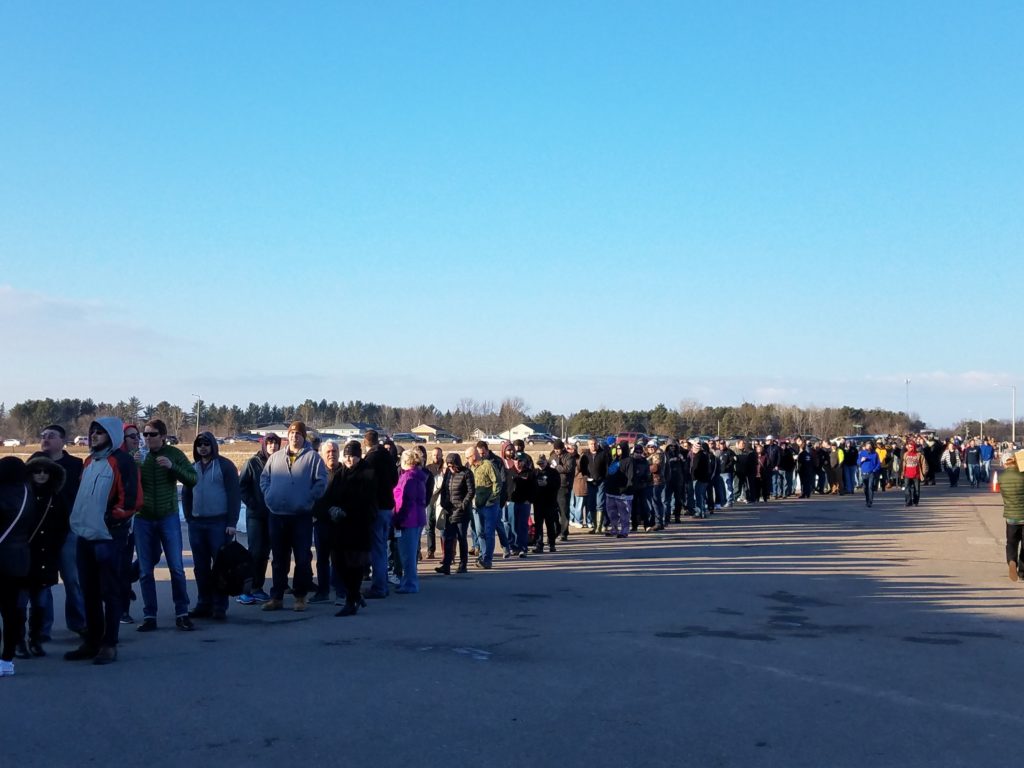 One of my favorite things is to see how passionate the craft beer enthusiasts are and the distances they will travel. People from as far as Texas made the trip to partake in this milestone release party. From the 2,250 people waiting in freezing cold temperatures to folks traveling upwards of fifteen-hundred miles, it is not only a testament to Central Water's success but also the quality and creativity that is sought after by craft beer drinkers across the country.
Central Waters has been a longtime Briess customer and I am also proud to say Paul Graham and Anello Mollica have become dear friends of mine over that time. Over the years, I have enjoyed watching their brewery grow and see their successes first hand. The barrel aging program is one of the top programs in the country, I think. They have a passionate and creative team who really knows how to brew and age a good beer.