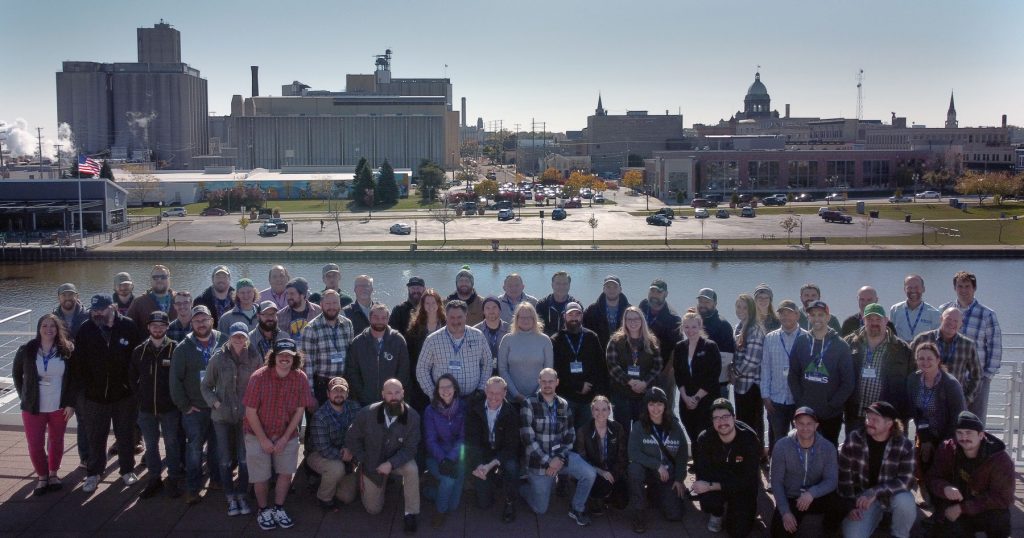 Malt + Brew Workshop is an annual event hosted by Briess where customers take a deep dive on the malting process from barley field to beer glass. Briess' malt plant is located in Manitowoc, Wisconsin, the city which hosts the workshop. Opening night kicks things off with axe throwing at local favorite Tapped on the Lakeshore. Throwing axes is a great way for the group to get acquainted and have some fun (with a little bit of competition thrown in)! 😊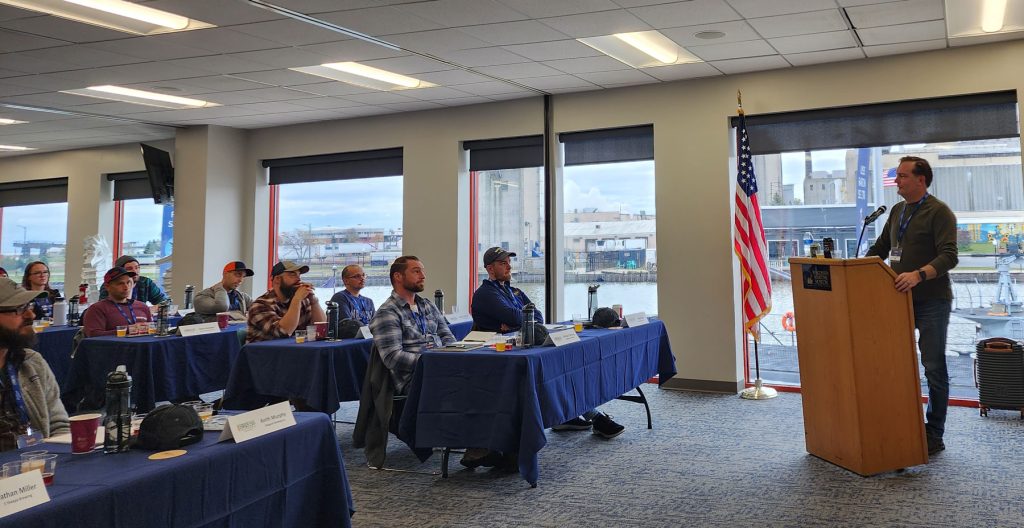 Workshop sessions were held at Manitowoc's Maritime Museum with a great view of the malting facility across the Manitowoc River. A central activity of M+B Workshop is a tour of Briess' malt plant. Everyone walks through the malting process from start to finish, which provides perspective on Briess' craftsmanship in producing consistent quality across the largest malt product line in the industry.
Tours also take place on the USS Cobia, a World War II submarine parked in the Manitowoc River. Manitowoc Shipbuilding Company built 28 submarines during WW II with 7,000 men and women working around the clock 365 days a year. We all gained even more appreciation for the commitment of submarine manufacturers and crew members who served our country.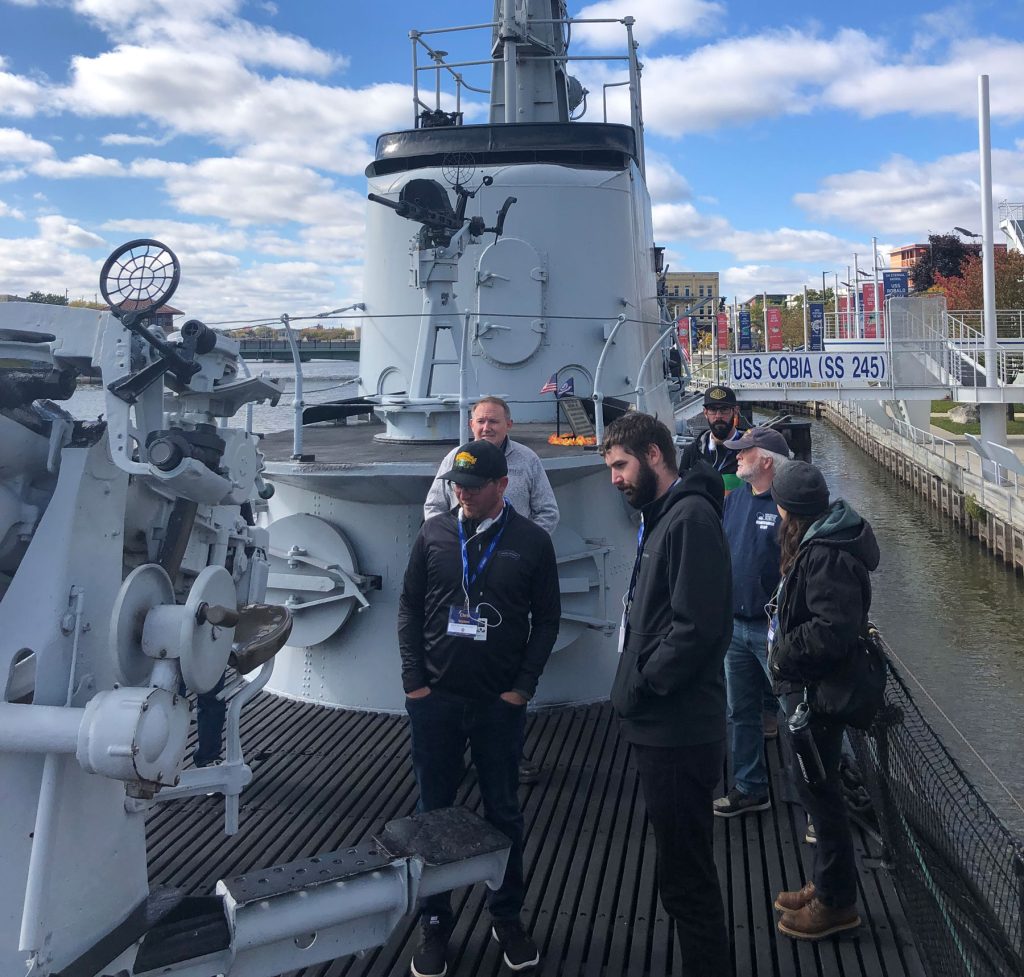 After the strategic kick-off from VP Sales & Marketing Bill Schaeffer, M+B Workshop featured a wide range of technical presenters, including members of Briess' Center of Malting Excellence and Technical Services teams: Betsy Roberts, Jordon Geurts, Bob Hansen, and Dan Bies. They covered topics including base and specialty malt production, barley variety (and it's connection to malting), brewer's flakes, and a virtual tour of Briess' 500 BBL brewhouse. Guest speakers included Matt Potts (DESTIHL Brewery), Grant Pauly (3 Sheeps Brewing Co.), and industry legend Joseph D. Hertrich (A-B, retired). All guest speakers shared inspiring and informative content, reflecting their passion and experience in beer and brewing.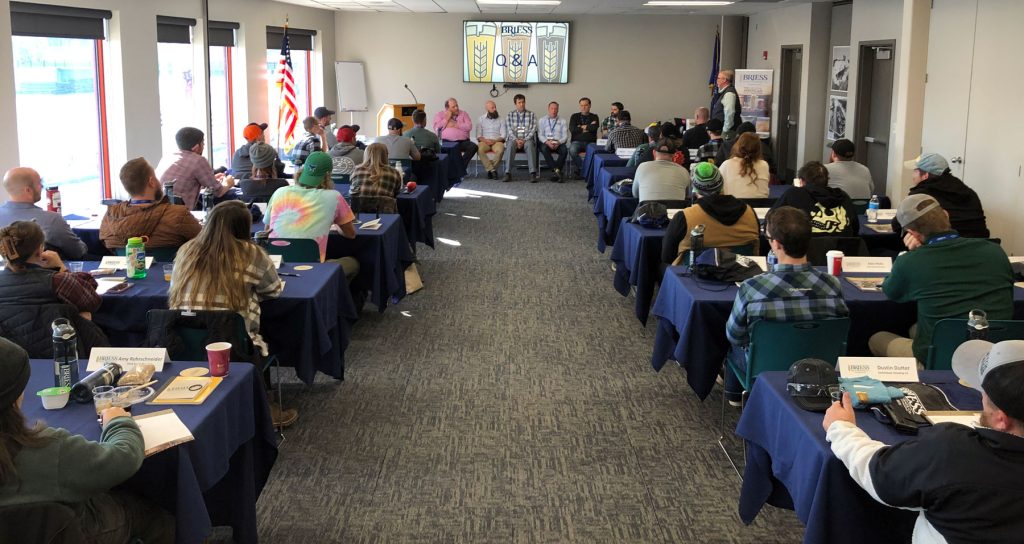 One of the highlights is always the sensory sessions, where the Hot Steep method is demonstrated for evaluation of differences in malt flavors and colors. Hot Steep is the first-ever malt sensory method validated by the American Society of Brewing Chemists (ASBC). This brand new form of malt sensory was originally developed by scientists Cassie Liscomb, Briess Malt & Ingredients and Lindsay Barr, New Belgium Brewing.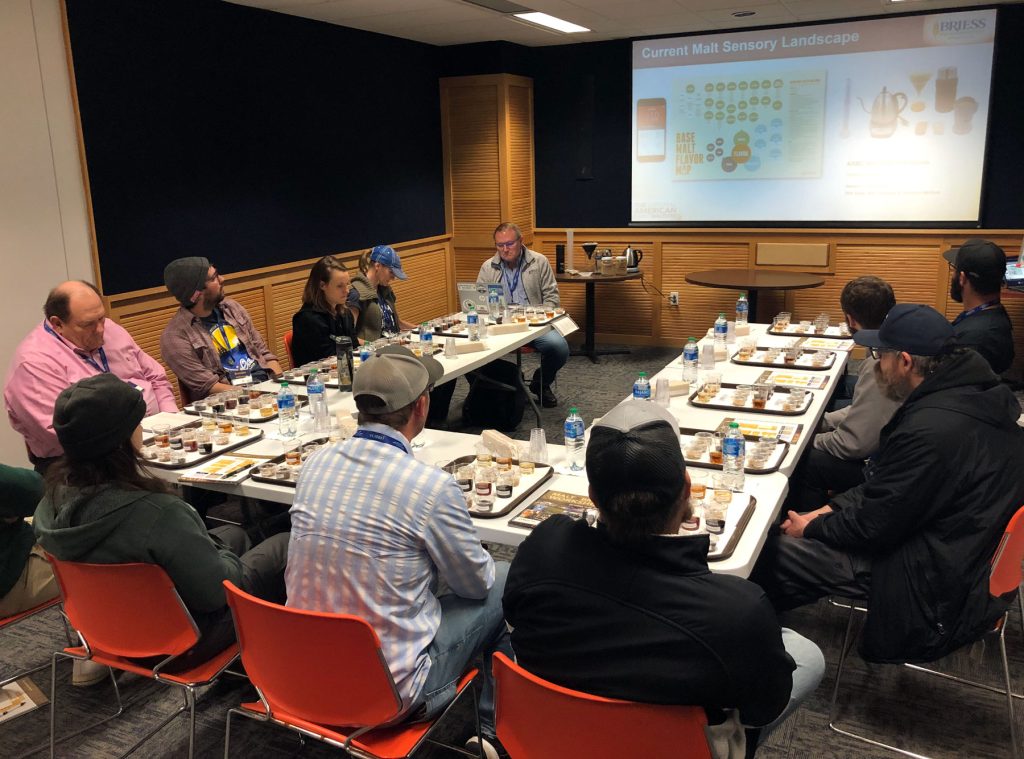 Malt + Brew Workshop always results in new connections and friendships across the craft brewing community. It's a great reminder about the awesome people who contribute to the industry we're all privileged to be part of. We're looking forward to hosting M+B Workshop again in October 2023!