I was looking forward to visiting head brewer Gabe Hopkins at Stevens Point Brewery. Gabe had been telling me about the upgrades and expansion occurring at the brewery. But when I got there, I have to say I was blown away by the changes going on at this 156-year-old brewery. Their website history notes that Point Brewery is the 5th oldest continuously operating brewery remaining in the United States. It is Wisconsin-owned and independently operated.
This is a brewery historically known for its flagship Special Point Lager. But in the past several years, Gabe has been leading Point Brewery in the direction of craft beer production. Last year it added Black Ale to its growing list of specialty beers and invested in a $1.1 million addition including nine new fermentation tanks, two new bright beer tanks, a new 7,000-gallon hot water tank and a centrifuge for filtering finished beer. Brewing capacity has increased 20%, and there's lots of room for more tanks in the new tank farm.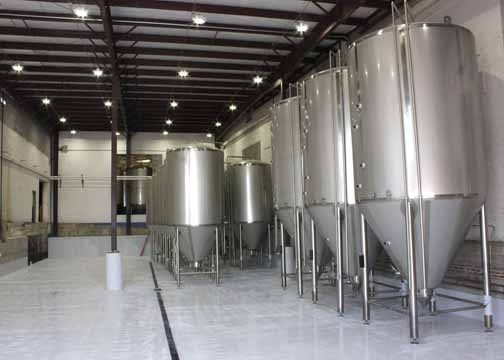 Thanks to Gabe and QA Manager Kaitlyn Lane who took time from their busy schedules to tour me through the whole facility, and talk about all the changes taking place.