Another Homebrew Con is in the books! Attended by a number of Briess teammates from sales and technical services we had a great time over the 3 days of the trade show talking shop, pouring beer, and showcasing our new Blonde RoastOat® Malt.
On our jockey box in the 30′ long Briess booth, we poured beers we made in our pilot brewery as well as beers from a number of commercial breweries — Cambridge Brewing and Boston Beer to name a couple.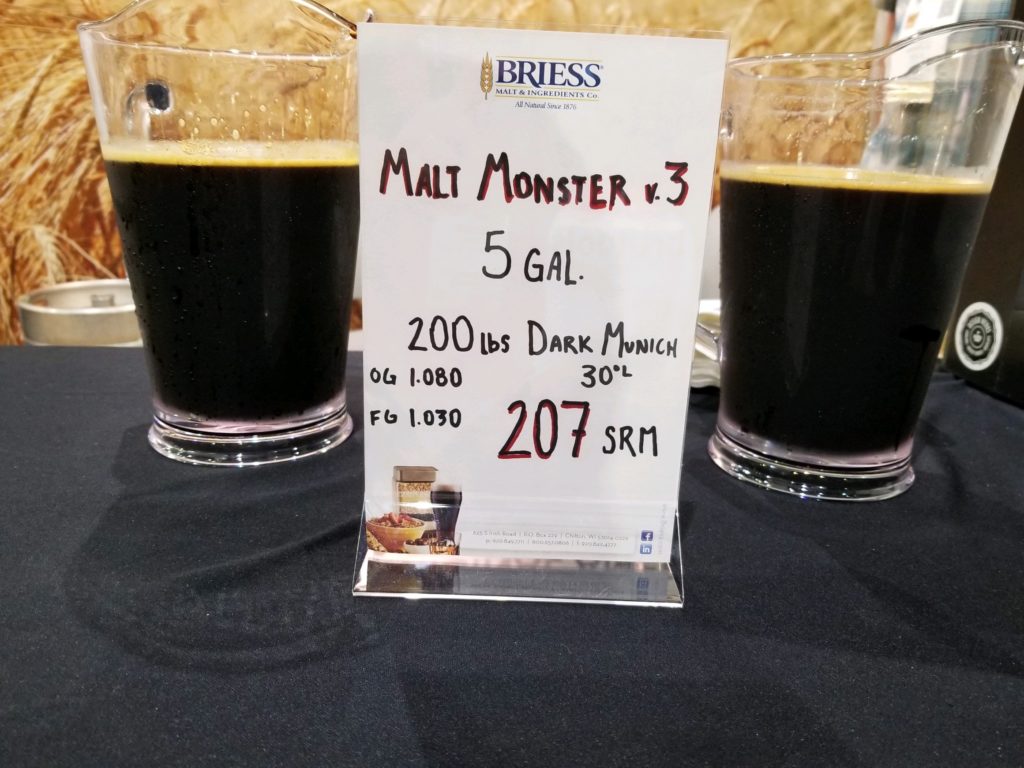 The 3rd rendition of our Tech Services brewed Malt Monster was again a big hit using over 200 pounds of Dark Munich 30L to make a 5 gallon batch. This beer is offensively malty using a non-sparge multiple cold steep for extraction. Just a small splash of this along with topping up with the Helles made for a good parlor trick of turning the beers into a wonderful Octoberfest!
Directly next to the Briess booth we had the Better Brewing booth set up; this is the arm of Briess that sells directly to retailers. Both of these new all grain kits were very well received with a lot of homebrewers telling us it was one of the better blueberry wheat beers they had ever had.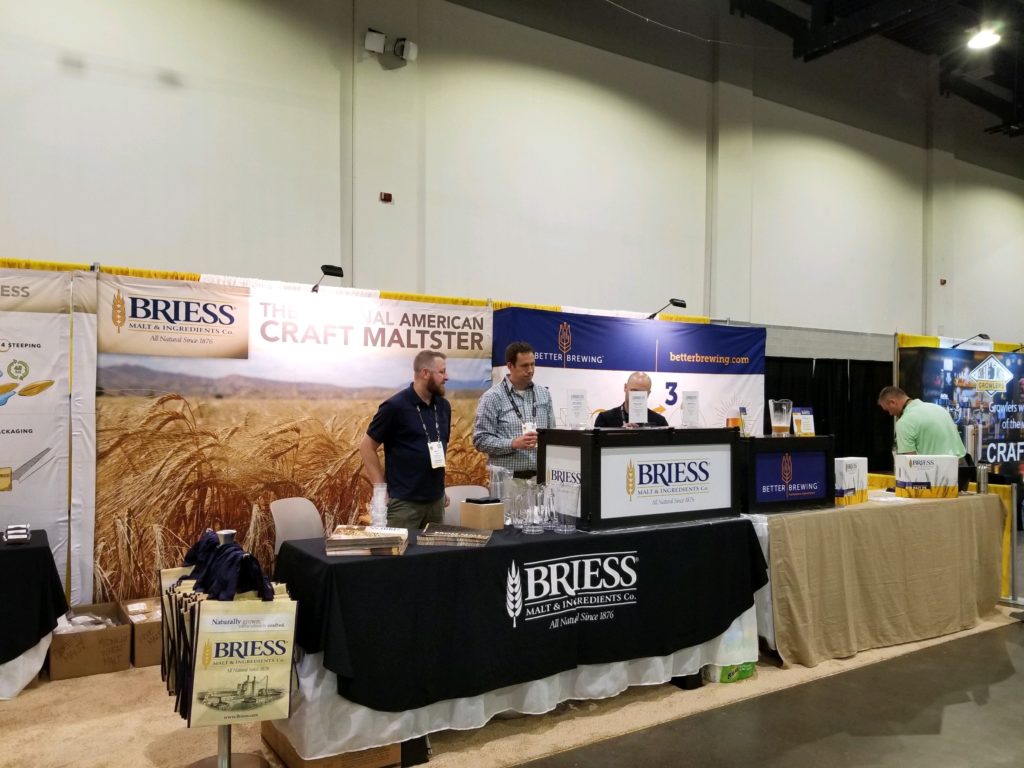 Thanks to all 3,000 homebrewers who stopped by our booth. We appreciated all of your kind comments and great technical questions. See you next year for Homebrew Con Nashville, TN!