Briess is excited to announce our completely updated website www.brewingwithbriess.com! After almost one year in development, the new site went live a couple weeks ago. Allow me to show you around with a few highlights.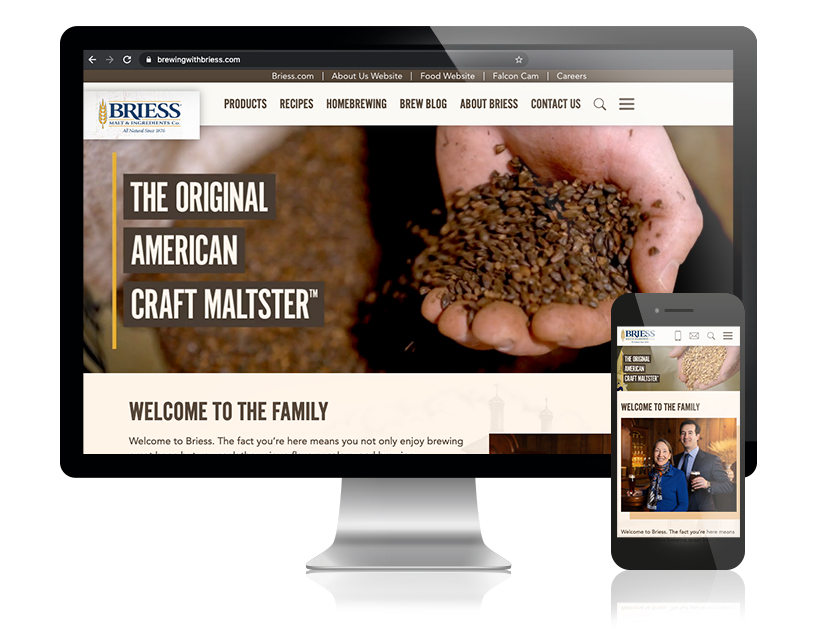 The Product section has been updated with pictures of every malt, so you can see color and texture along with detailed, downloadable specs. If you want to investigate the color differences between Caramel 40L and Caramel 60L malts, we've got you covered.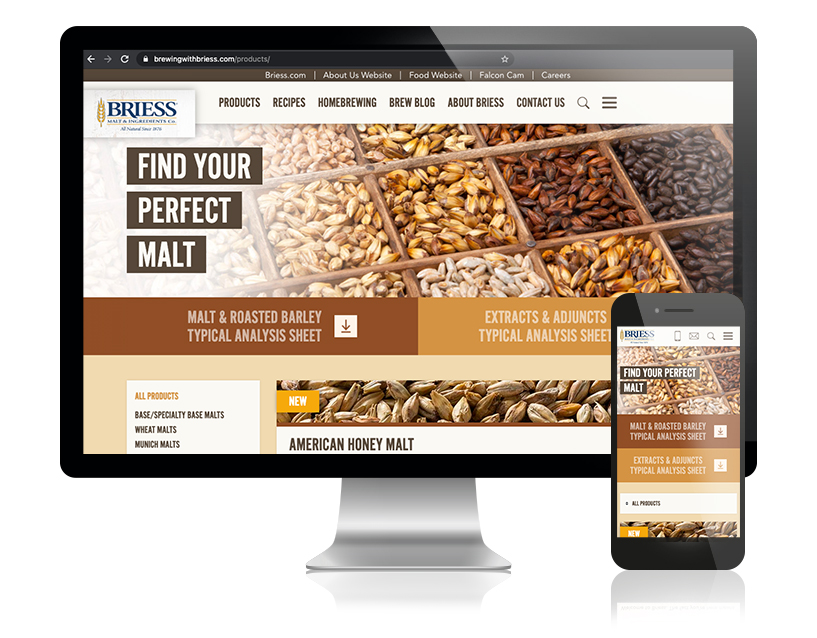 You'll find a number of testimonials from brewers that use Briess malt and how the quality and consistency of our products and services help them brew a variety of excellent beers. We can all learn from those who are some of the best at what they do.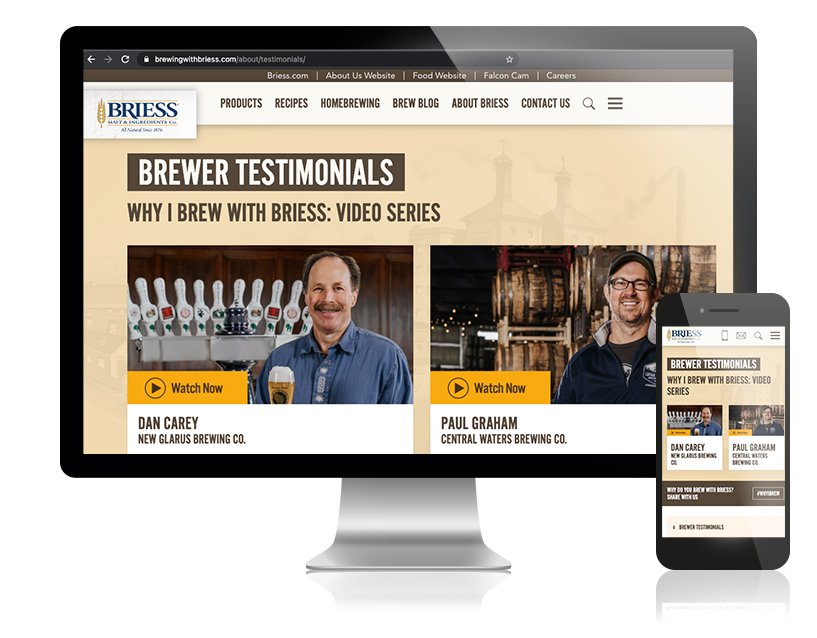 The Company History section now includes images stretching back over our 140-year history of family ownership. If you're wondering when the company first installed K-Ball roasters or when we acquired the Malt Plant in Manitowoc, the new site will reveal those details and pictures.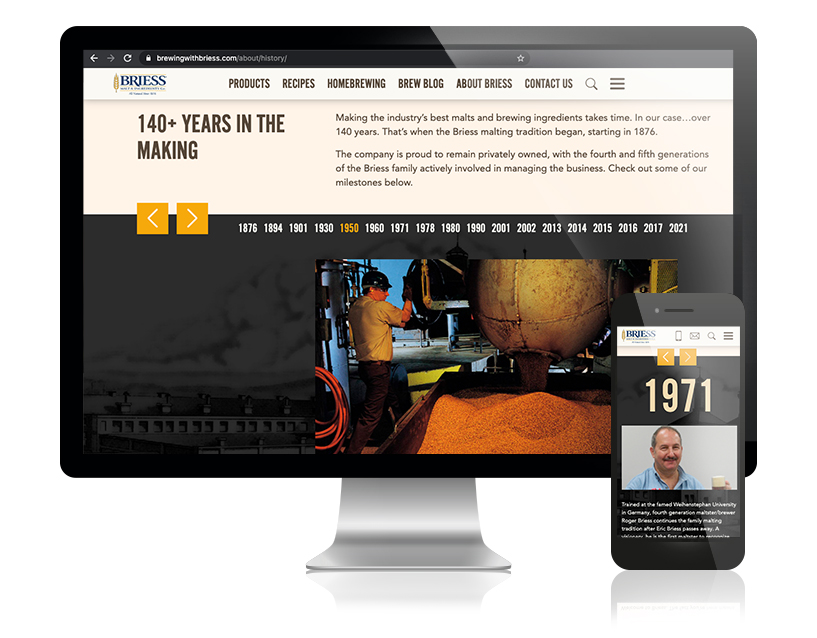 Homebrewers will find content about recipes, techniques, and where to buy our ingredients. The site is a terrific resource whether you're new to homebrewing or if you've been crafting amazing beers at home for many years.
Bill Schaeffer, Vice President of Sales & Marketing said "We're excited to announce the introduction of our completely updated website at www.BrewingwithBriess.com. Digital communication is more important than ever, and our website is now a better resource for pro brewers and homebrewers who want information on our products, specifications, and recipes. We think you'll appreciate the improved functionality on mobile devices."
Mike Scanzello, Director of Brewing and Distilling said "Customers have found Briess' website to be a helpful resource for many years. The new site includes a number of upgrades that make it easier to find what you're looking for, so you have more time to brew exceptional beer. We look forward to seeing you in person soon, but for now the website is another way to stay in touch and access additional resources."
Check out the new site to learn more about how Briess can help you reach the next level of brewing greatness!