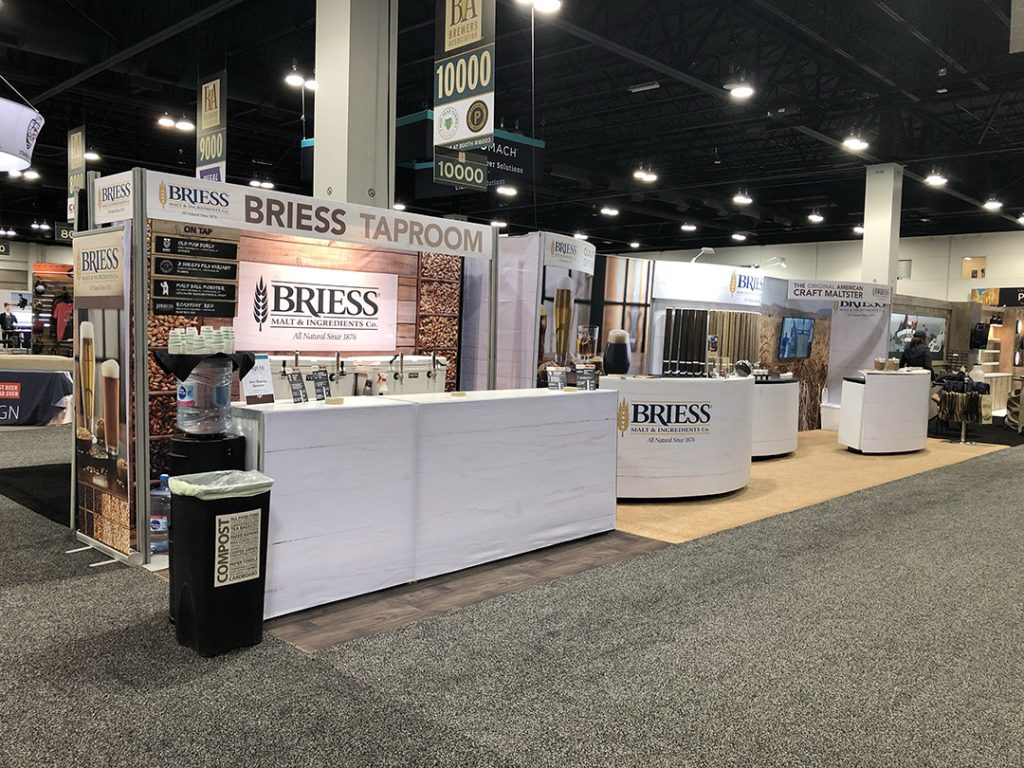 CBC/GABF is just around the corner, and we're stoked about connecting in person with as many of you as possible. The event is being held in Denver from September 9-12 and it will be exciting to get together again! Stop by booth #1219 to talk with our sales and technical experts and find out what's new from Briess. (Hint: we've introduced three new specialty malts during the past two years.)
You won't want to miss the opening night reception sponsored by Briess. On opening night and every day of the show, we'll be sampling some special beers that use Briess malt:
"Moon Man" IPA from New Glarus Brewing
"Last Call" Lager from Bell's Brewing
"Bock to the Future" Bock collab with Boston Beer Company
"Wolfhound" Dry Irish Stout collab with Central Waters Brewing
"Double Mind Haze" IPA from Firestone Walker Brewing
"Dragon's Milk" Bourbon Barrel-Aged Stout from New Holland Brewing
"Your Favorite Uncle's" Dunkel from Raices Brewing
"Roger That 2X!" Pilsner from Briess' pilot brewery
"Beer Hall" Helles from Briess' pilot brewery
"Space Shot" Marzen from Briess' pilot brewery
If you want to take your sensory skills to the next level, we'll be offering hands-on demos of the hot steep method. It was originally developed by Briess' technical team and since then has become widely used across the industry. You'll also be able to win cool stuff by throwing dice in "Shake of the Day", a popular Wisconsin bar game.
Let's raise a glass to the awesome industry we have the privilege to work in. Hope to see you there!