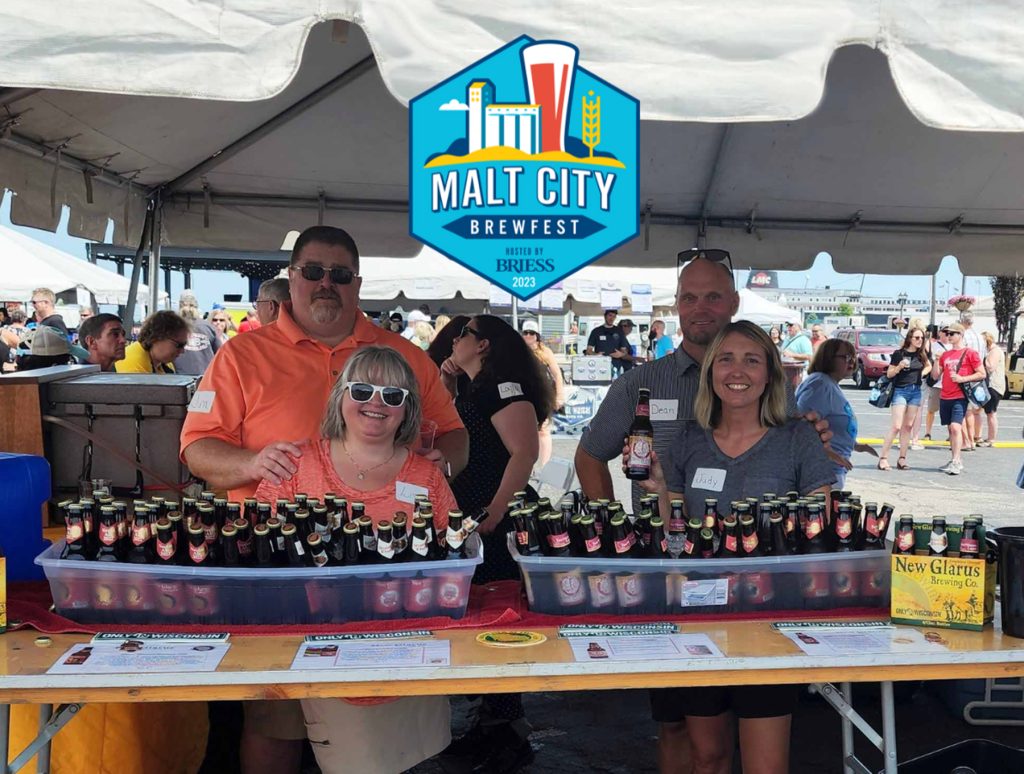 ABOUT MALT CITY BREWFEST
Malt City Brewfest is returning to the shores of Manitowoc, WI, on Saturday, August 5, 2023. If you love drinking tasty craft brews, enjoying outdoor festivals, and having fun with friends — then Malt City Brewfest is your event! It celebrates all that is special about our area's culture: Wisconsin craft brewers who use Briess malt, local cuisine, live music, beautiful lakeshore, and especially our community. We can't wait to welcome craft beer lovers from all over the state! Live a little – come have a taste and order your tickets today! Limited to individuals 21+ years old.
ON TAP
The number one question people ask is, "How many beers are you going to have?" With 30 breweries joining us, over 120 different varieties of beer will be offered. In addition to the selection of standard craft and specialty beers, festivalgoers will have access to a selection of gluten-free beers, low-calorie IPAs, and sours.
| | |
| --- | --- |
| 3 Sheeps Brewing | Sheboygan, WI |
| Ahnapee Brewery | Algoma, WI |
| Badger State Brewing | Green Bay, WI |
| Central Waters Brewing | Amherst, WI |
| Craft Creek Brewing | Manitowoc, WI |
| District 1 Brewing | Stevens Point, WI |
| Fifth Ward Brewing | Oshkosh, WI |
| Fox River Brewing | Oshkosh, WI |
| Foxtown Brewing | Mequon, WI |
| Great Dane Pub & Brewing | Madison, WI |
| Haen's Popple River Brewing | Popple River, WI |
| Hillsboro Brewing | Hillsboro, WI |
| Hinterland Brewery | Green Bay, WI |
| Kenosha Brewing | Kenosha, WI |
| Lakefront Brewery | Milwaukee, WI |
| McFleshman's Brewing | Appleton, WI |
| New Glarus Brewing | New Glarus, WI |
| PetSkull Brewing | Manitowoc, WI |
| Point Brewery | Stevens Point, WI |
| Rowland's Calumet Brewing | Chilton, WI |
| Sabbatical Brewing | Manitowoc, WI |
| Sand Creek Brewing | Black River Falls, WI |
| South Shore Brewery | Washburn, WI |
| Sprecher Brewery | Glendale, WI |
| Stillmank Brewing | Green Bay, WI |
| Stone Arch Brewpub | Appleton, WI |
| SwitchGear Brewing | Elkhart Lake, WI |
| Titletown Brewing | Green Bay, WI |
| Wisconsin Brewing | Verona, WI |
| Zambaldi Beer | Green Bay, WI |
WHAT'S NEW THIS YEAR?
The main thing we heard from last year's attendees was wanting a place to sit in the shade…and we heard you! We added two large tents with picnic tables near the live music and food trucks.
We're looking forward to our inaugural "Best Brewery of Malt City Brewfest" contest. Each attendee will receive a ticket at the entrance and is asked to place that in the brewery bucket where they vote for the best brewery at the event. We'll even have a trophy to be awarded and presented to the winner toward the end.
That's not all – summer in Wisconsin can actually get quite hot (knock on wood) and what's better than a Malt City Brewfest bucket hat?! We've got your back…and your beer, because we'll also be selling Brewfest branded lanyards to hold your free souvenir pint class. 😉
FOOD TRUCKS & TUNES
We didn't forget about those brew bites you crave with ice-cold beverages on a hot summer day. Dine at four different food trucks:
Brian's Smokehouse (Savory smoked meats back by popular demand)
Derek's Curbside Grill (Brats + cheese curds, how could we not?)
The Twist Pretzels (Beer's best friend)
Harvest Street (Beer-ria Tacos are a fav!)
Comfortable shoes will be a must because three hours of your favorite rock songs will be played by the lakeshore's premiere cover band Suzie and the Detonators. They guarantee a great time, or they'll refund the money you paid the babysitter – not even kidding!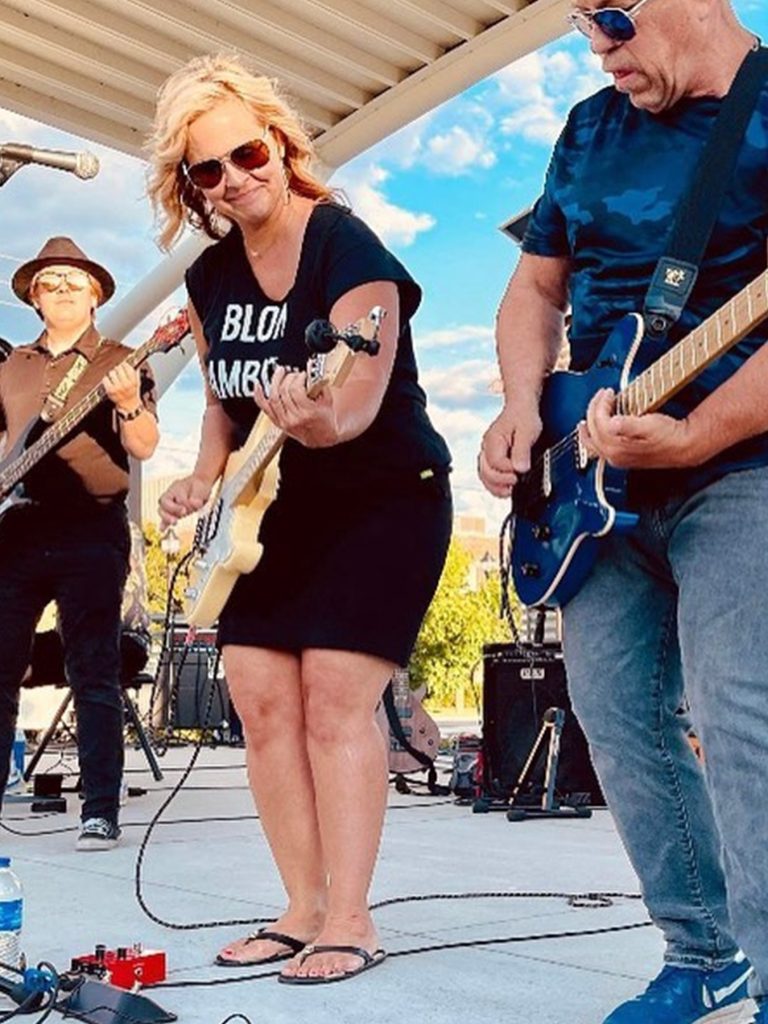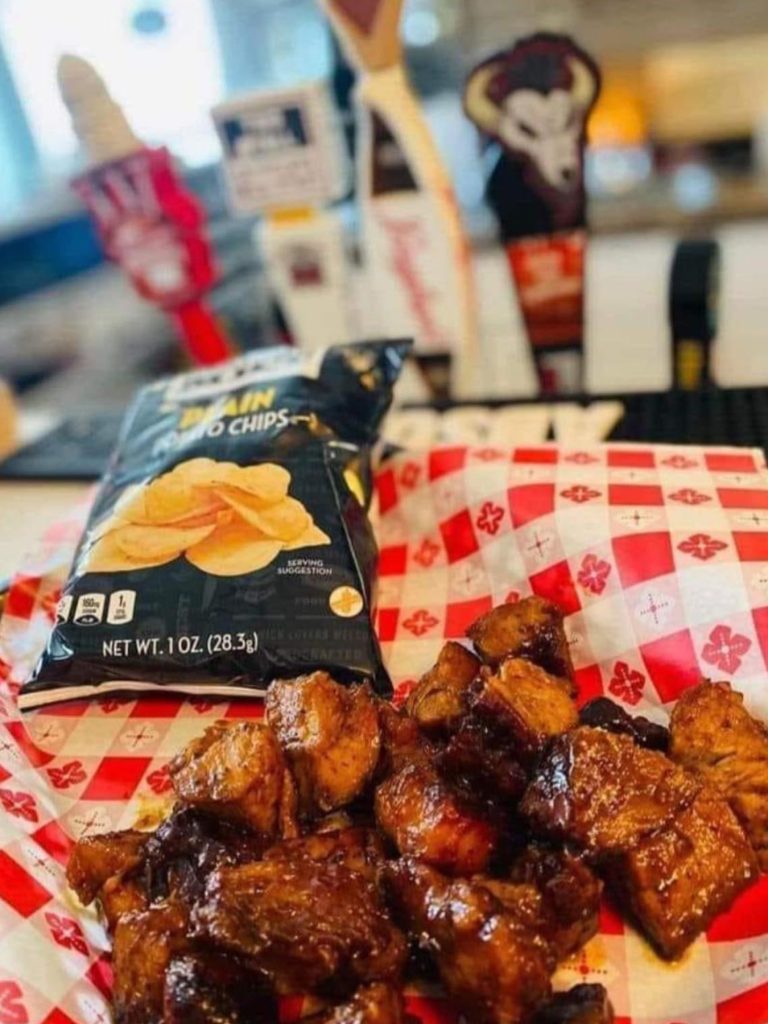 NON-PROFIT ORGANIZATIONS
What would a Brewfest be without some dogs along for the fun? We are thrilled to again partner with the Lakeshore Humane Society (LHS) as one of our local charity partners. This year, LHS will be bringing along some furry friends for you to visit in their Dog Tent! Also back for a second year is Pink Heals of Manitowoc County. They will be bringing both their pink fire truck and ambulance, which can be signed by cancer survivors and those who support them. A portion of the proceeds from this year's Malt City Brewfest will be donated to both organizations, and we appreciate their partnership.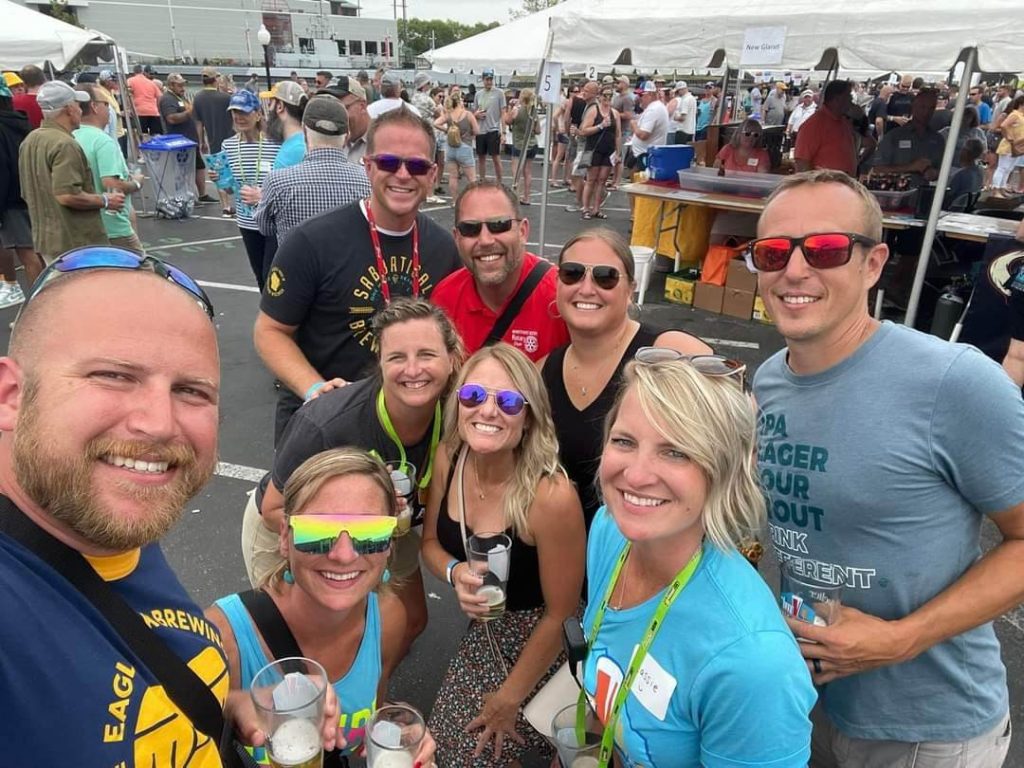 TICKETS
GENERAL ADMISSION – $50
2PM admission with endless sampling of 100+ beers through 5:30PM
Souvenir pint glass
Bottled water
VIP ADMISSION – $80
1PM admission with endless sampling of 100+ beers through 5:30PM
Souvenir pint glass
WI Hop Passport ($30 value)
16oz. can of beer crafted by PetSkull Brewing in collaboration with Briess
Brewfest bucket hat
Brewfest beer holder lanyard
Briess Malted Milk Balls
Briess drawstring bag
Bottled water
DESIGNATED DRIVER ADMISSION – $15
1PM admission (no access to sampling)
Souvenir pint glass upon exit
Sprecher root beer and bottled water
Malt City Brewfest takes place in the heart of downtown Manitowoc in Briess' Riverfront Parking Lot at 720 Quay Street, Manitowoc, WI. It is located across the street from the Manitowoc Public Library.
To enjoy endless craft brew samples from Wisconsin breweries, purchase your tickets today on Eventbrite. We'll see you then!