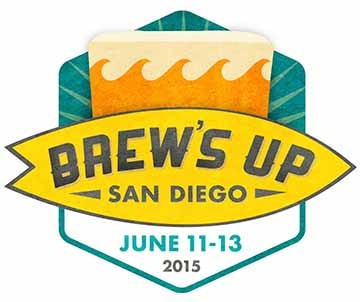 That's a question Dave Richter, a professional brewer and Briess malt geek, will take on at this year's AHA National Homebrewers Conference. His presentation, Kilned Versus Roasted: Do You Really Know Your Specialty Malt?, will be held in the Golden Pacific Ballroom of the Town & Country Resort in San Diego on Friday, June 12, from 9-10 am.  Dave will talk about roasted versus kilned specialty malts and how they are made very different to develop very different flavors but still have the same color.
In his presentation, Dave will explain the difference between a kiln and roaster, how and why different flavors are developed, and pass around samples of Briess Caramel Malt 20L and Briess Aromatic Munich Malt 20L to munch on.
We hope to see you there! Besides being able to ask Dave and other Briess malt geeks (i.e. staff)  questions about brewing, specialty malts, and specialty malt production, please visit the Briess booth in the expo hall. We have some fun activities planned. Did we mention we'll be serving three kinds of beer?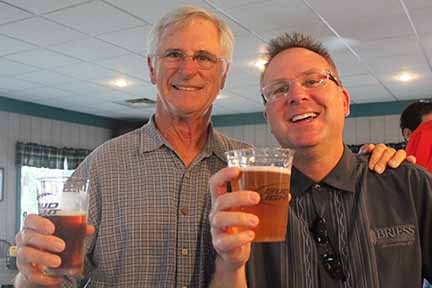 Dave is an extremely knowledgeable craft brewer. He has more than 20 years of experience in the craft brewing segment and doesn't hide his passion for everything beer. Like a lot of commercial brewers, Dave took his early homebrew experience from the mid-1980s and parlayed it into a job, in Dave's case with the Hops Brewhouse & Grill group in the early 1990s. Starting as head brewer of two locations, Dave helped the business grow to 75 breweries across the U.S. as director of brewing and beverage, supporting 45 staff brewers and winning medals at World Beer Cup® and Great American Beer Festival®. He has completed brew course work at both Siebel Institute of Technology and UC Davis (Institute and Guild of Brewing), and judges beer at local and regional competitions as well as the GABF.
Dave joined Briess as Division Manager-West in 2006 and works from his home-based office in Seattle. As much as he likes talking about brewing and specialty malt, Dave likes brewing even more and takes advantage of every opportunity he gets to brew with his customers.