Recently, we've received a lot of inquiries asking how to purchase our malt. Here's an overview of where to buy our ingredients for pro brewers, homebrew retailers, homebrewers, and hobby clubs, along with highlights of our newest products!
Earlier this year, we introduced American Honey Malt, a modern take on a traditional style. To craft American Honey Malt, we start with the highest quality American‐grown barley, then tailor our typical steep and germination process to produce highly‐modified green malt — rich with the precursors needed to create melanoidin‐style malt flavors. A series of proprietary processes are used to finish the malt and create a product rich with Maillard reaction compounds, leading to one of our most uniquely complex malt flavors. Flavor profile ranges from subtle honey and bread flavors at 1-5% usage to biscuit, toffee, and brown sugar at 10-20% usage.
http://american-honey.brewingwithbriess.com/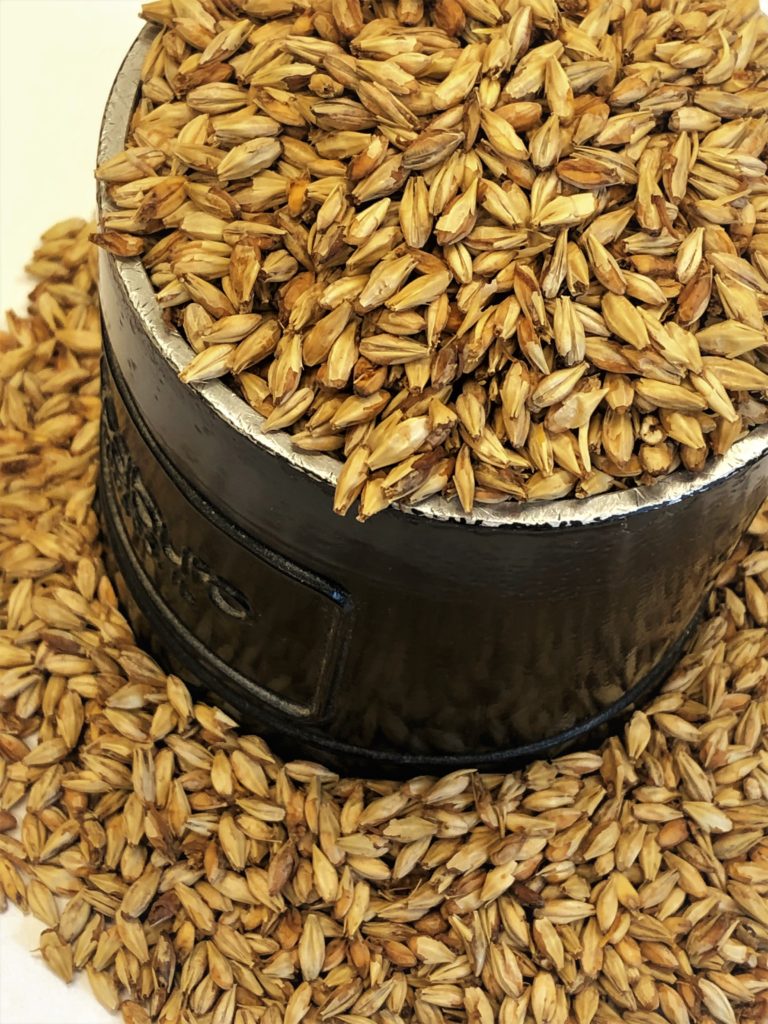 Another new product we released this year is MaltGems®, which is crafted by removing the majority of husk, fine grit, and flour from our milled Synergy Select Pilsen Malt. What remains is MaltGems® — the heart of the malt — that can be lautered like a traditional brewer's grind to deliver exceptional performance. This innovative product reveals true malt flavors with a remarkably clean finish. Expect balanced taste with notes of bread, cracker, and honey. http://maltgems.brewingwithbriess.com/
All Briess ingredients, including these two new malts, can be purchased either directly from Briess or our distributor partners. Detailed information is below.
Briess Malt & Ingredients Co.
One option for breweries and homebrew retailers is to purchase products directly from Briess. Brewers please:
Visit www.briess.com
Contact your Briess representative (AKA Division Manager)
Call 800.657.0806
Briess provides whole kernel, milled, dry extract, and liquid extract direct to homebrew retail stores, ensuring you get the freshest possible products. If you are a homebrew shop, and you are interested in carrying our ingredients, we'll help you get set up and provide pricing and availability. Check out https://www.brewingwithbriess.com/homebrewing/where-to-buy-briess/ to learn more.


Country Malt Group
Our primary distributor in the United States and Canada is Country Malt Group. They have 13 warehouses throughout those countries. Please contact one of Briess' Division Managers or CMG's Territory Managers for details. They offer a large portfolio of Briess ingredients. Here is a full list of warehouse locations:
L.D. Carlson
Next is L.D. Carlson, based out of Kent, OH. For over 50 years LD Carlson has been a supplier of premium ingredients to pro-brewers, homebrewers and retailers across the United States. LD Carlson offers an extensive Briess portfolio from whole kernel and crushed grains, to liquid and dry malt extracts. Briess products are also featured in LD Carlson's premium line of home brewing kits, Brewer's Best®. To learn more contact them at ldcarlson@ldcarlson.com.

http://www.ldcarlson.com/
800.321.0315




More Flavor
This supplier services pro brewers, homebrew retailers, and homebrewers throughout the U.S. Briess extracts and grains are used in many of the homebrew kits. Inquiries can be submitted at:
http://moreflavor.com/content/corpcontactus
https://www.morebeer.com/ (Direct to consumer website)
https://morebeerpro.com/ (Pro brewer website)
https://brewmasterwholesale.com/ (Homebrew retailer website)



G.W. Kent
This Ypsilanti, MI-based wholesaler primarily services the equipment side of wine, beer, and spirits but also carries a handful of Briess products in the event that you want to purchase your inaugural brew ingredients at the same time as your equipment or they are geographically close for quick shipping.
www.gwkent.com
734.572.1300



Northern Brewer
This e-commerce homebrew supplier also has brick and mortar locations. They offer a wide variety of our malts & extracts.
https://www.northernbrewer.com/pages/northern-brewer-local-home-brew-shop-retail-locations



Bono Burns Distributing
This newer Briess distributor based in St. Louis, MO covers a small region in and around St. Louis and Kansas City.
https://bonoburns.com/the-grains.html



Craft-A-Brew
Last but not least, this homebrew kit supplier is based in Orlando, FL. They focus exclusively on homebrew kits, which are available through Amazon or the Craft-A-Brew website.
In closing, we sincerely appreciate all of our customers and thank you for brewing with our products.
Cheers!