On Thursday, November 7th Briess again hosted all 300 Briess barley growers for our post-harvest dinner celebration in Powell, Wyoming. This annual event has some growers driving from as far as southern Montana for the dinner, door prizes, swag bag of goodies, and a number of different beer samples we have available that showcase the end products of the barley they grow. We also have several guest brewers each year who will take the stage to talk about what high-quality WY/MT barley means to their beer. This year we had Kentucky's Country Boy Brewing founder Nathan Coppage and Dan Kleban the founder of Maine Beer Company in, well, Maine.
During the day prior to the growers dinner, we were able to tour all of the irrigation that makes this Bighorn Basin high elevation desert so unique and one of the best areas of the country for growing malt barley. The picture of the dam ball plug at the Buffalo Bill Dam (tallest dam in the U.S. before the Hoover Dam was constructed) above is where we started and we moved down thru the valley dropping in elevation as the water flows out to the fields. We also had stops at the Corbett Dam and the hydroelectric plant before touring the Briess elevator and seed plant.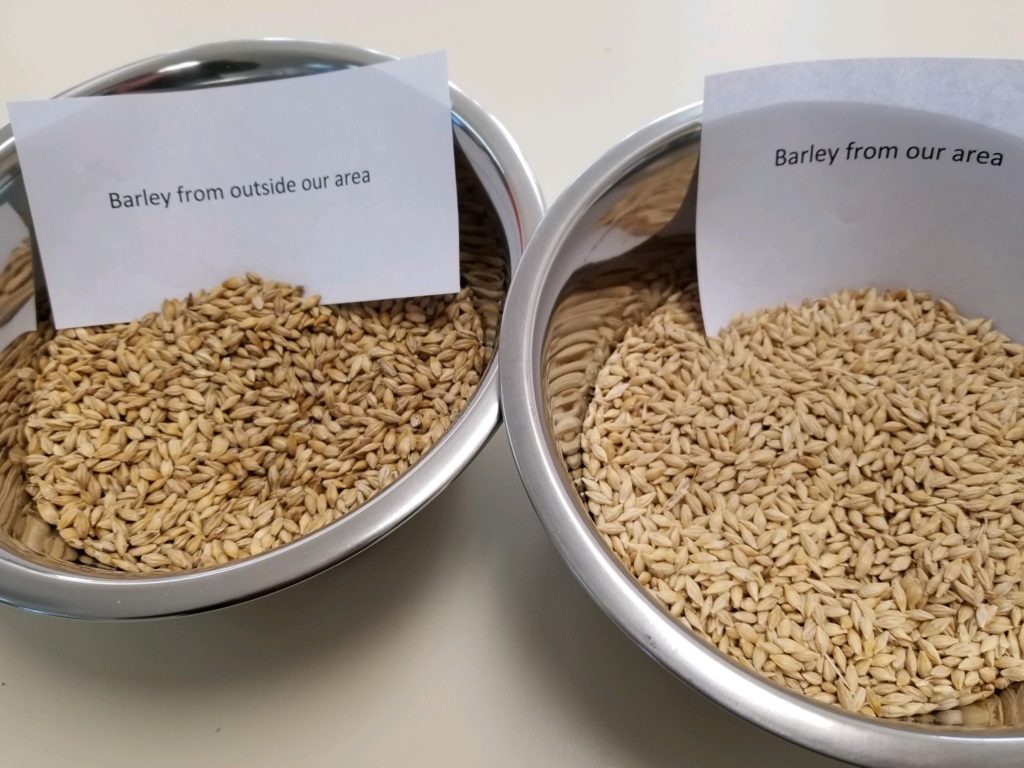 After the dinner, we have a bunch of door prizes as free giveaways with the most coveted being the several homebrew kits as well as a giant wooden carving from local "Chainsaw Gal"! All in all a great evening — we appreciate the hard work and dedication to growing our exceptional quality barley you do for us each year!