The new mural on the silos at our Manitowoc malt plant is complete! Briess purchased this property in 2014 to begin our investment in the Manitowoc community. Today, the new vinyl artwork hangs over the top of the Budweiser cans and will preserve those original graphics.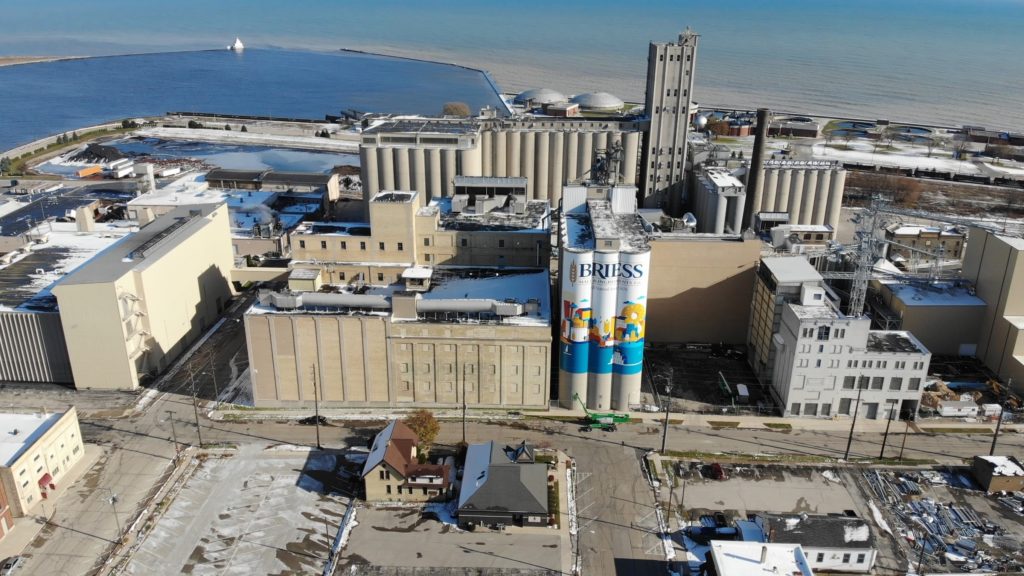 With the design of the mural, we wanted to ensure that key elements of Manitowoc were included. When you look carefully, you discover well-known landmarks including the Maritime Museum and U.S.S. Cobia Submarine, Lincoln High School, County Courthouse, and Breakwater Lighthouse. Can you spot the soaring falcons? The graphics could lead to a fun game of eye-spy when strolling by or taking in the design from the passenger seat.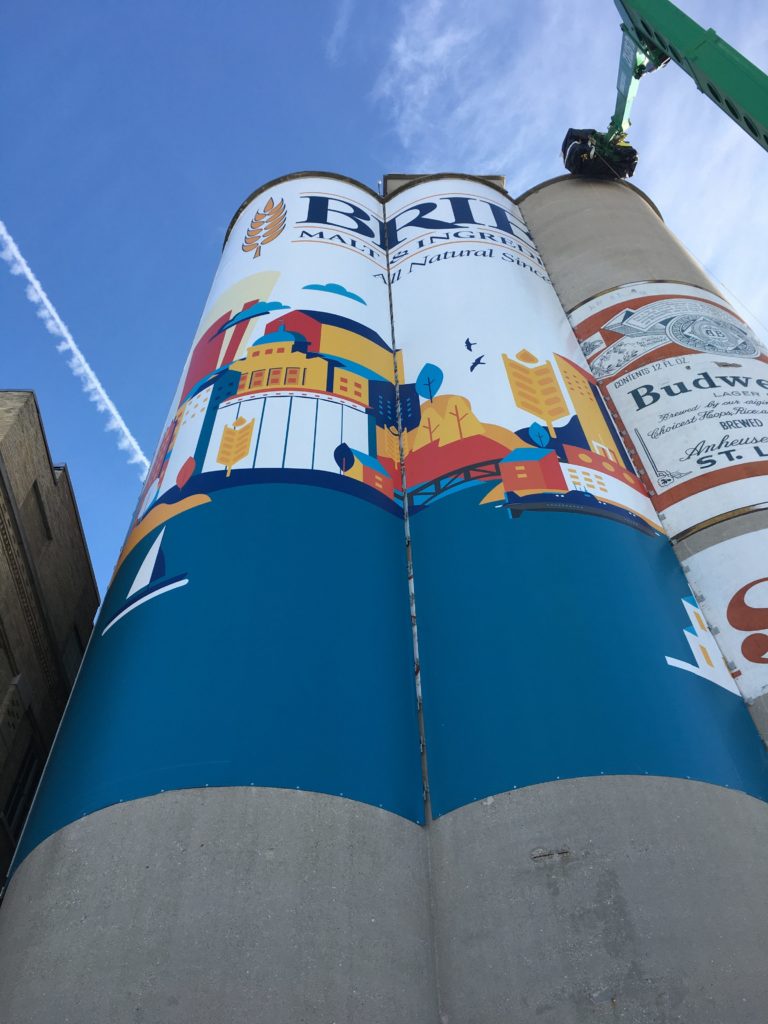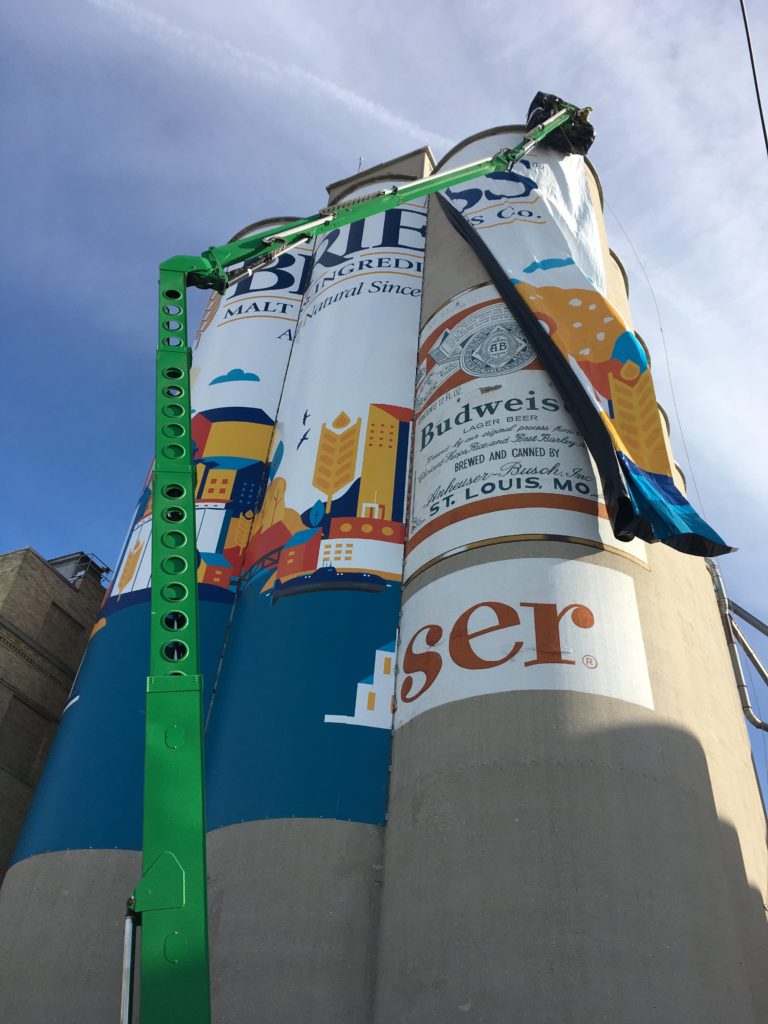 We will be holding an event to formally announce the new design on Thursday, November 14 at noon in the Briess parking lot near the base of the silos (southwest corner of the intersection). Mayor of Manitowoc, Justin Nickels, and Briess President and COO, Ryan O'Toole, will be there to speak about the project. Briess malted milk balls, baseball caps, and t-shirts will be given out. Be sure to join us if you are in the area!
Briess is proud to carry on the tradition of malting at this site that began in the 1800's. We look forward to being part of the Manitowoc community for many years to come.