Although Colorado recently moved to a "no indoor dining" mode, Rich Tucciarone (aka Tooch) and his wife Wendy ─ owners and brewers of Mountain Tap Brewery ─ and their crew adapted to create a safe way for folks to enjoy great beer and food on premise. Enter the Gondola Car Brewery Experience!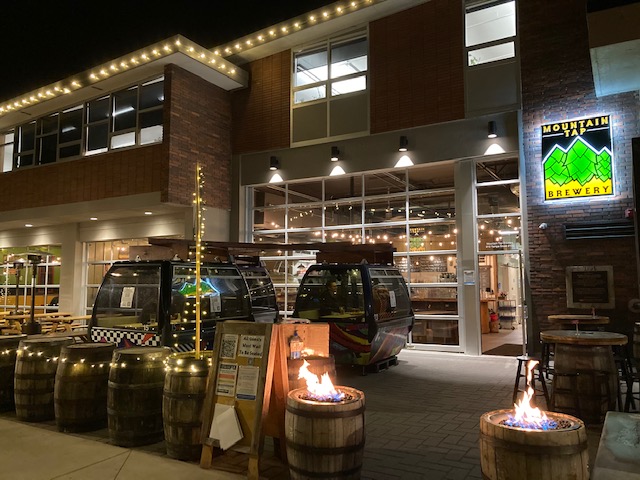 When Tooch recounted the story of how the idea came to be he said, "We were brainstorming with our accountant who looked out the window and said, 'What about gondolas?' We ran with it from there."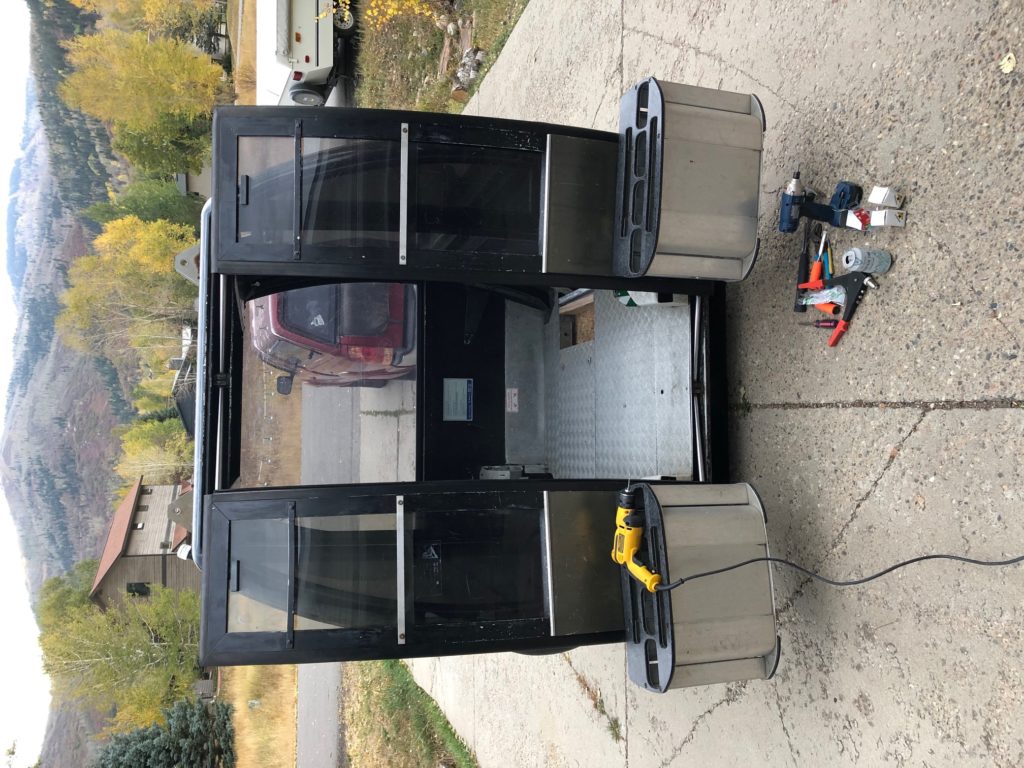 At the beginning of 2020, Tooch had no idea that he'd need to be flexible in keeping his on-premise sales going for the winter. As many of us experienced, 2020 brought a lot of unexpected changes and in some cases, creative solutions. The crew at the Mountain Tap Brewery took an opportunity they couldn't pass up and began refurbishing gondola cars.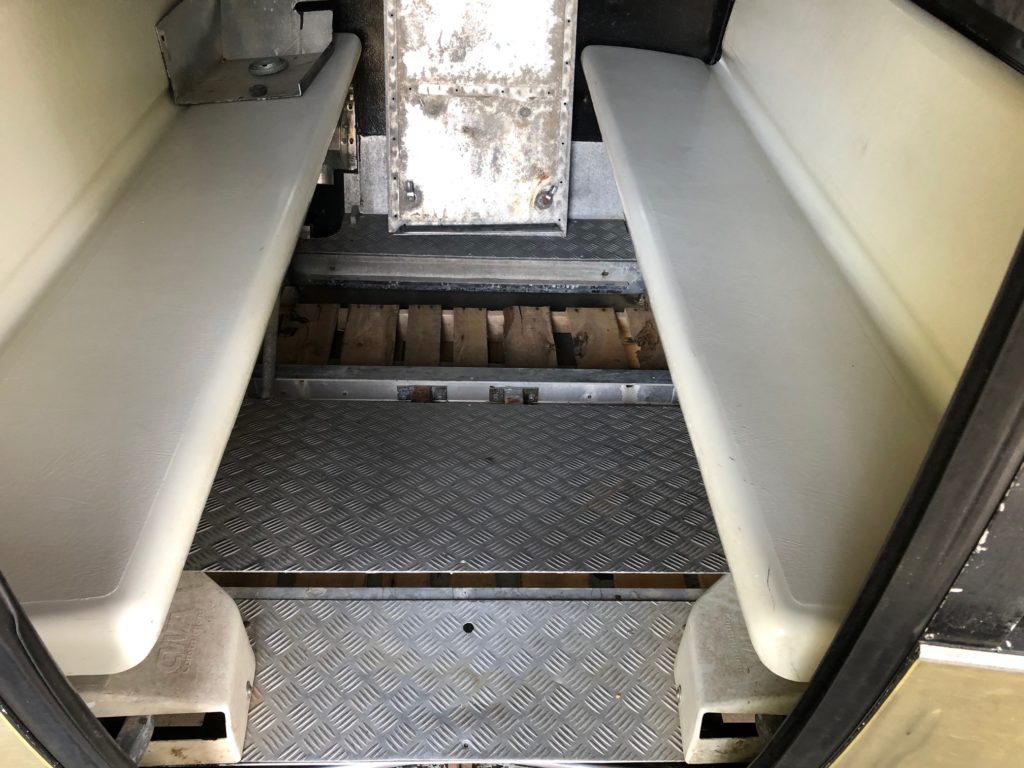 In Colorado, the cars are approved because they are outside and accommodate single household parties. To increase customer safety, they are also aired out, left vacant for a time, and sanitized between groups of diners.
According to Tooch, "Our gondola cabins previously shuttled skiers at Killington Ski Area in Vermont. They upgraded a lift in 2018, and the old cabins made their way to Colorado. Mountain Tap Brewery worked with The Gondola Shop, a restoration company in Fruita, Colorado, to purchase three of them. Much of the equipment in the cabins such as door mechanisms, cables, and kerosene floor heaters were removed. We then equipped each cabin with an electric heater, twinkly lights, and a Bluetooth speaker."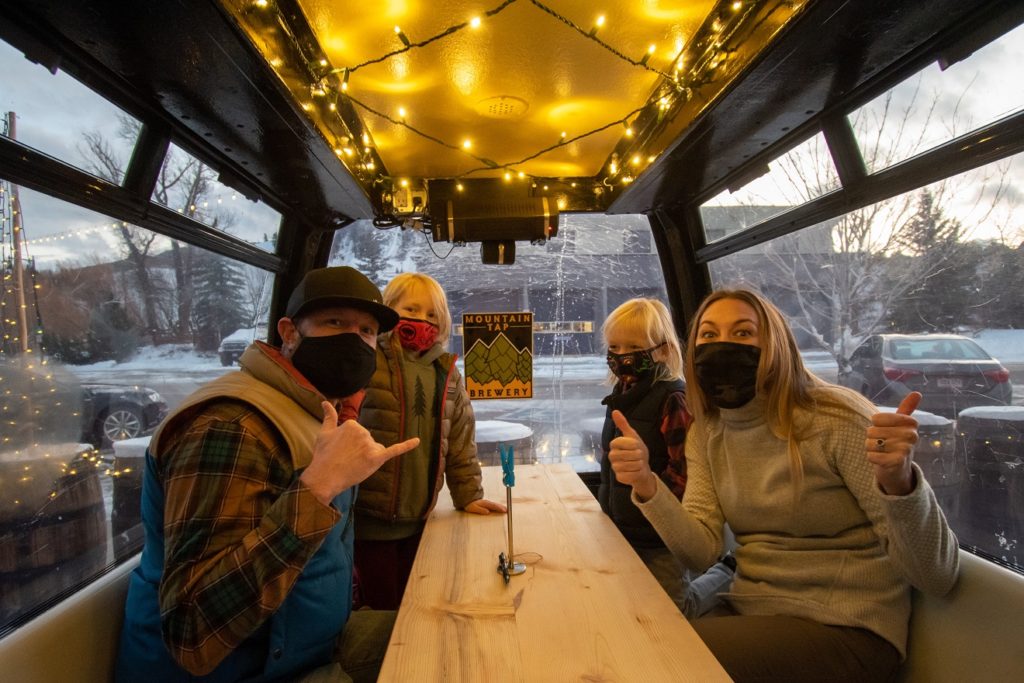 Tables are constructed from the same beetle kill pine used to make Mountain Tap's signature community tables and door handles were created from old bike cranks. The original bench seating remains intact, as does the unique artwork on the exterior, designed by Vermont artists decades ago.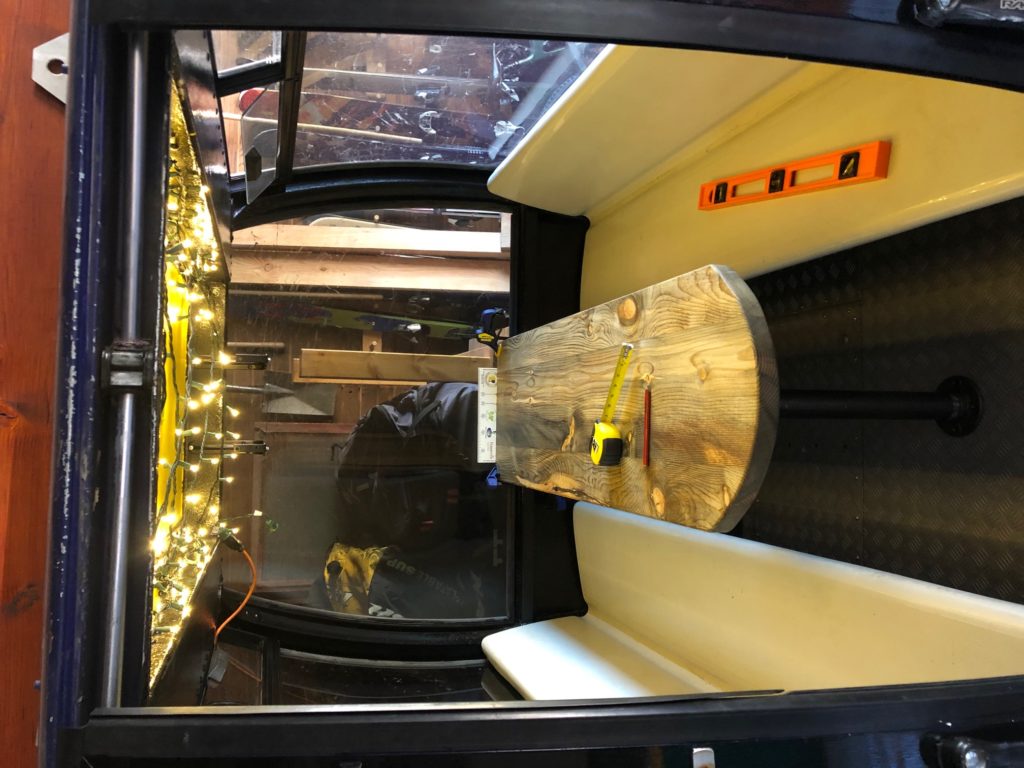 After the main installation was complete, finishing interior touches including locally hand-made coat hooks were added to compliment the Gondola Brewery Experience! If you cannot be there in person, check out the story at https://www.mountaintapbrewery.com/gondolas/ .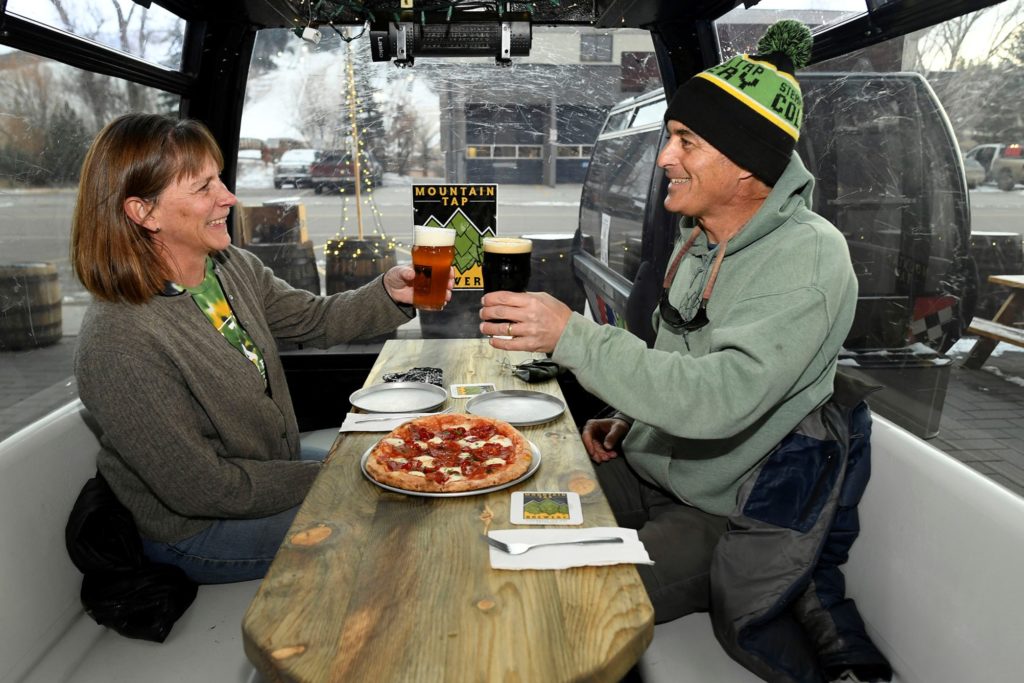 We'll leave you with a few inspirational words and a favorite quote from Tooch, "Adapt and overcome has been our mantra."
It is not the strongest of the species that survives, nor the most intelligent. It is the one that is most adaptable to change.

Charles Darwin