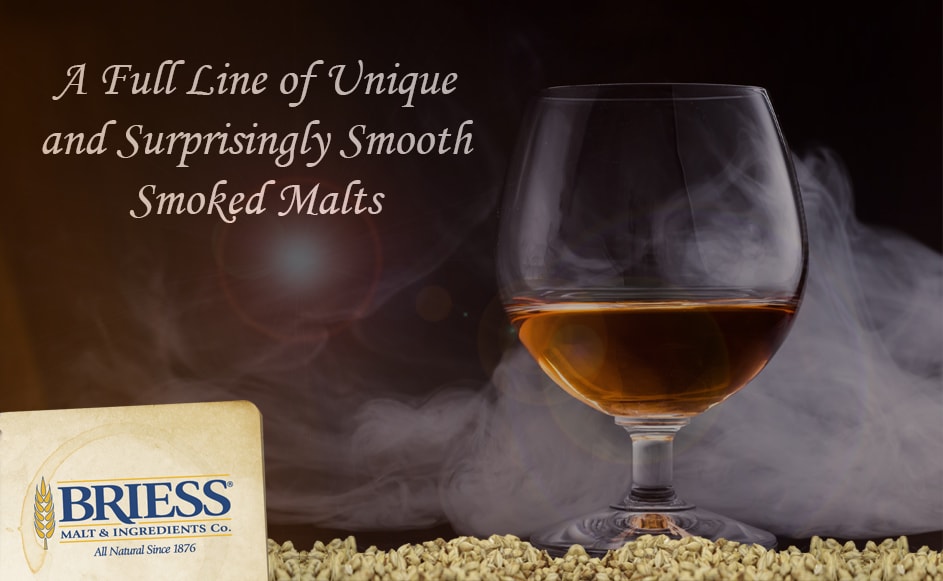 Briess brings a full line of smoked malts that are each unique and surprisingly smooth. In 2013 we launched our first smoked malt, Cherry Wood. This malt offers a pronounced smoke flavor with subtle fruity, sweet notes that are smooth and the interest in smoke style malt grew in the brewing and distilling industries, Briess launched a second smoked malt to its line. The Mesquite Smoked Malt was introduced in 2015 and brought new flavors to the table. Mesquite Smoked malt is smoked with a blend of mesquite and other hardwoods, which offers an earthy balance that is temptingly sweet and smooth. It delivers a mellow mesquite flavor that is not overpowering and is less sweet than its predecessor, Cherry Wood Smoked Malt.
With increasing popularity, Briess is continuing the trend with the release of a third smoked malt, Apple Wood. Our Apple Wood Smoked Malt has a more robust smoky flavor that brings slightly sweet, malty notes. It is sweeter than Cherry Wood and Mesquite malts, but maintains a smooth characteristic to its sister malts.
These three Smoked Malts all come in whole kernel, pre-ground, and flours. Our flours are high yield and perfect for distilling. Following a collaborative study with Michigan State University, we acquired equipment with the ability to mill malt into a much finer flour than conventional hammer mill. This translates into an increase in utilization in your distillery. How much? The MSU study showed 10% increase in alcohol production over standard mill grist. This utilization reduces capital tank expenditures due to more alcohol per batch and faster throughput, and reduces your utility cost.
Try one of Briess' Smoked Malts in your next American Whiskey or Bourbon.