It's that time of year when we think of the outdoors, picnics and barbecues. Who doesn't love a fun time outside with good food and good friends. No barbecue is complete without great side dishes, and one of the most popular is baked beans. I found an original recipe from a 1928 malt cookbook and updated it with our more flavorful Briess malt extracts and it's a winner!
I would like to share with you a brief history that I found on the humble baked bean. The early Pilgrims, who were Puritan Christians, did not allow working on Sunday, the Sabbath. Most of them spent the entire day in church, which was usually a drafty and cold building, especially in the winter. No work on Sunday meant no cooking—therefore, no hot meal at the end of the day. Legend has it that these folks would prepare the beans on Saturday, and keep them in the warm wood oven until Sunday, giving churchgoers a hearty meal when they returned.
Where did the Boston bean title come from? It is said that Boston became a center in the Americas for Rum production, and because molasses is a byproduct, it was plentiful and soon became a sweetener of choice. It was added to the recipe, along with salted pork, and voila! The famous Boston Baked Bean recipe was born.
Now, I would like to update the baked bean recipe to reflect our more modern culture. Enjoy the malty spirits and modern convenience of set it and forget.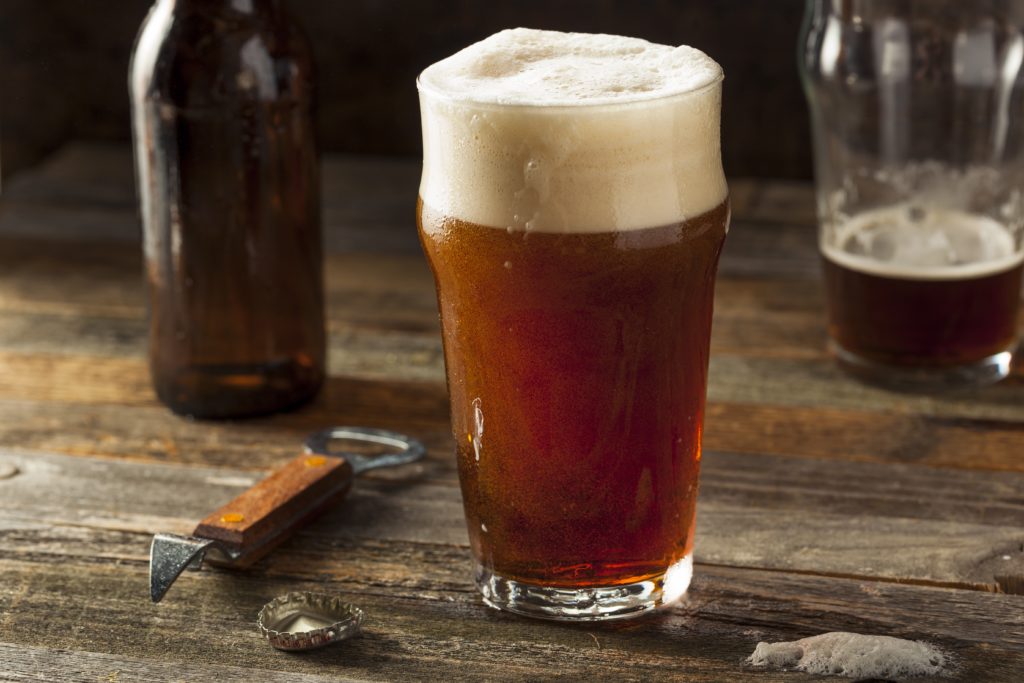 Malty Baked Beans
Ingredients − items in ( ) are original ingredients
1 quart (2-3cups) navy beans − soak in 6 cups water (Kick it up and use 3 cups water & 3 cups of your favorite beer.)
3 tbsp CBW® Sparkling Amber (plain malt extract)
½ tbsp mustard
1/3 pound thick sliced bacon (side pork)
2 tbsp brown sugar
1-½ cups boiling water (Like more malty beer flavor? Substitute ½ cup of your favorite beer for water.)
1 tbsp Maltoferm® CR-45 (molasses)
¼ tsp baking soda
Directions
Soak beans in cold water (water beer combo) overnight.
Drain and add fresh water.
Add baking soda and simmer until tender.
Drain, rinse with cold water.
Fry bacon and cut into one inch pieces.
Place beans and bacon into pot.
Mix CR-45, salt and CBW® Sparkling Amber together with boiling water.
Pour over beans and bacon.
Bake for three hours or until soft in a 325F oven.
*Substitute ½ cup of boiling water for ½ cup of catsup.