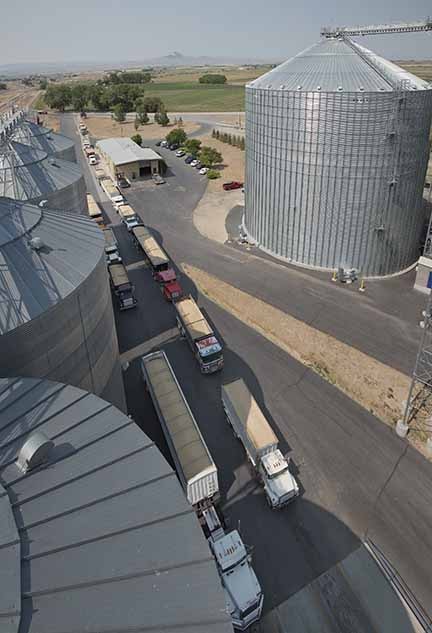 Briess is pleased to announce the acquisition of  barley storage and processing facilities in the Bighorn Basin of Wyoming from Riverland Ag Corp. The purchase includes an elevator in Ralston, WY, and a seed plant in Powell, WY. To read the full press release click here.
What does this mean for Briess and American craft brewers? Briess moves from being a vertically integrated malting company to a vertically integrated grain processor in complete control of the malting process, from seed to finished malt. Not only do the facilities and local grower network secure a consistent source of top quality malting barley for the Briess barley procurement program, they also link American craft brewers to barley growing in one of the top barley growing regions in America. Here's some info about the facilities and region.
—The Ralston Elevator provides grain handling and storage for current and future needs, plus employee expertise and strong grower relationships. It has a 2.3 million bushel storage capacity and is located along the Burlington Northern railroad. The modern facility is marked by automated systems and a rigorous quality control program to maintain high quality of stored barley.
—The Powell Seed Plant assures a consistent supply of IP malting barley. It has capacity to process, certify and store 100,000 bushels of barley seed annually.
—The Wyoming-Southern Montana Barley Production Region is unique, distinguished by flood irrigation and more than 200 experienced, dedicated barley growers. Barley is one of three rotation crops grown there.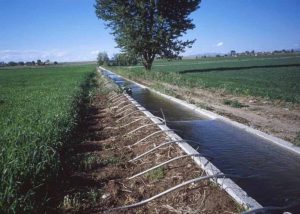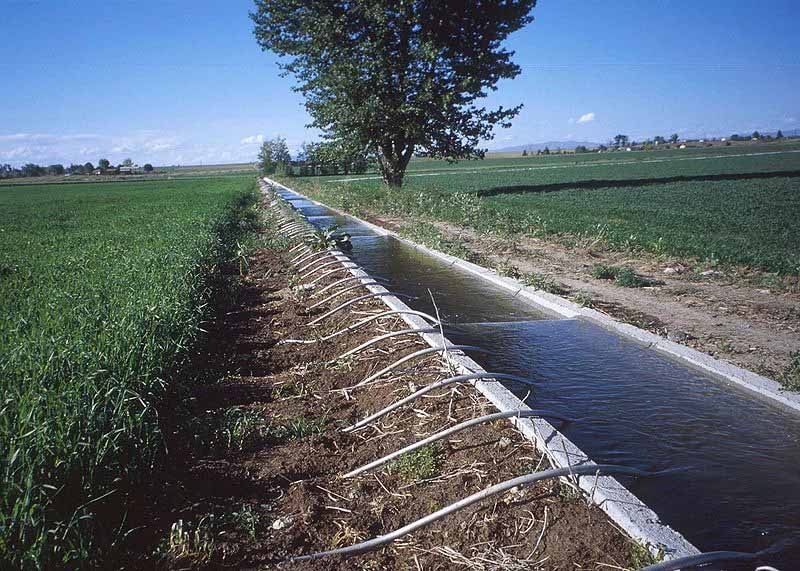 —A number of flood irrigation projects have transformed the semi-arid Bighorn Basin into a fertile agricultural region. Flood irrigation is a technique where water is distributed over the soil surface by gravity which substantially increases the grower's ability to produce high quality malting barley. Flood irrigated barley is highly disease resistant and generally brighter and more uniform in color because the water does not come in direct contact with the leaves or barley heads.
—Briess has been sourcing barley from this region for some time. Goldpils® Vienna Malt, one of the company's newest malt releases, was developed from barley grown in the region.
—The attributes of the region align with the Green With Briess sustainability initiative. In addition to delivering a constant source of water to the region, the irrigation projects generate hydroelectric power which is fed into the grid system serving three states.
—A nearby University of Wyoming research facility offers research and development opportunities of new malting barley varieties.
—The acquisition reaffirms Briess' ongoing commitment as an innovative supplier of top quality ingredients to the U.S. beer and food industries.