Hard Seltzers are experiencing a great deal of success in the alcoholic beverage industry. Should you choose to become involved with the trend, you can now order supplies directly from Briess! We feel it's important to provide you with a convenient, one-stop-shop for high-quality ingredients, and when adding seltzer supplies to malt orders, you also save time and shipping dollars.

Our Briess Dry Malt Extracts, Briess Liquid Malt Extracts, and dextrose monohydrate are the main substrates in the formulations. Additionally, yeast, nutrients, flavors (grapefruit, black raspberry, mango, lime and lime mojito), stabilizers, and filter aids are available. Recipes, FAQs, and an information sheet are posted on our website to help answer common questions you might have. You can order these new items as you would any other Briess product by reaching out to your local Briess representative or by calling our Customer Service Department at 800.657.0806.
Check out how hard seltzers evolved below. Written by our Technical Expert, Bob Hansen, you are sure to be entertained and well-informed to make the decision that is best for you and your brewery!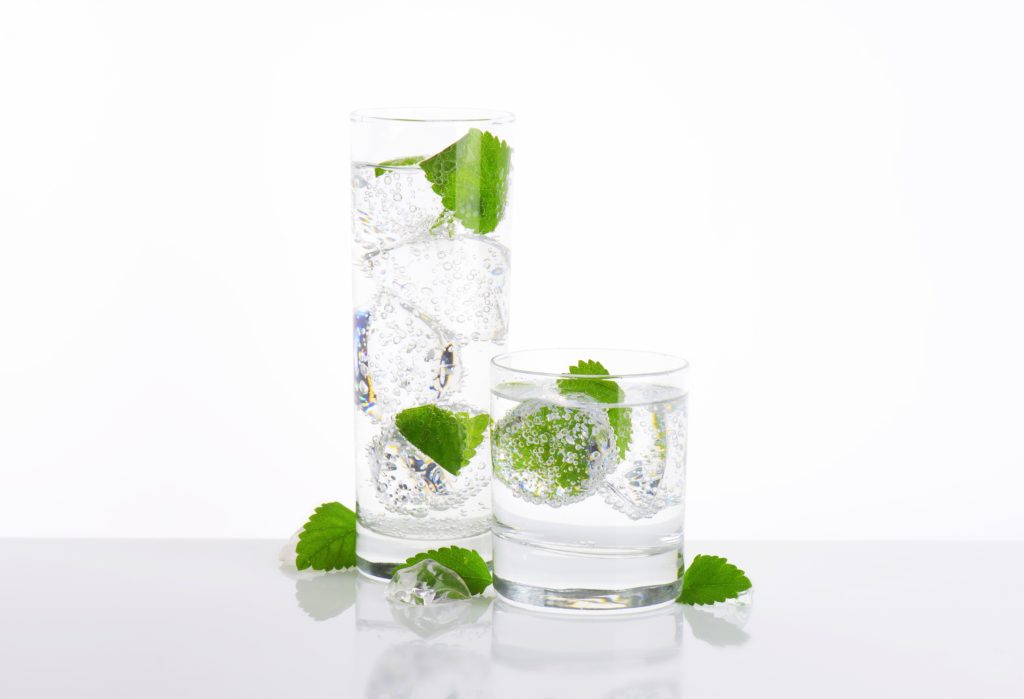 What are hard seltzers and where did they come from? Alert the NSA, TSA, ATF and order some ICE, because we have been invaded! Almost overnight these fizzy alcopops have changed the behavior and culture of bros and soccer moms alike and are making an already crowded retail space even more crowded. Considered by many to be a new category of alcoholic beverage, they are carving out sections of liquor stores — pushing beer, wine and spirits out of the way in the process. Major individual brands of hard seltzer have reported over 200% growth (more than tripling in a year) for several years in a row. At peak times last summer, an individual seltzer brand — White Claw — reportedly outsold Budweiser. This is from a brand that was first introduced in 2016!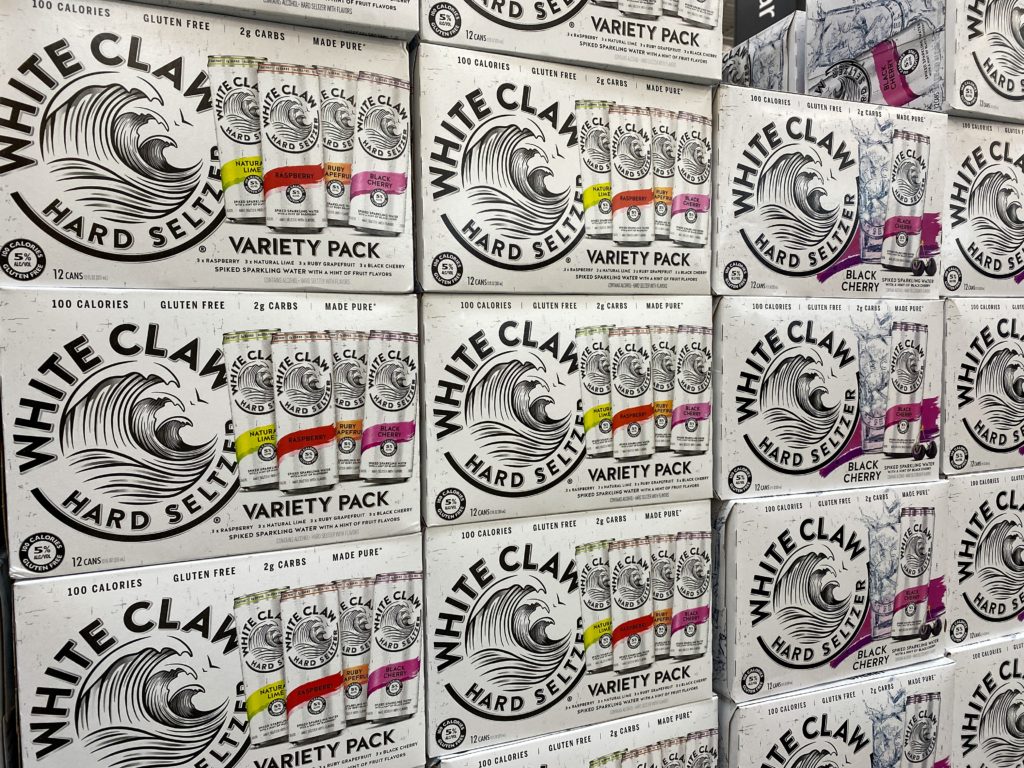 Indeed, sales of hard seltzer may soon eclipse the $2.5 billion of annual sales of seltzer water (or soft seltzer as it may soon be known). It is worth noting that soft seltzer (o.k. there you go, that's what I'm calling it) sales are also on a tear, albeit only growing at double digits last year. A little history of that industry will help us understand both where hard seltzers came from and what they are. Surprisingly a lot of it has to do with my favorite beverage — Beer!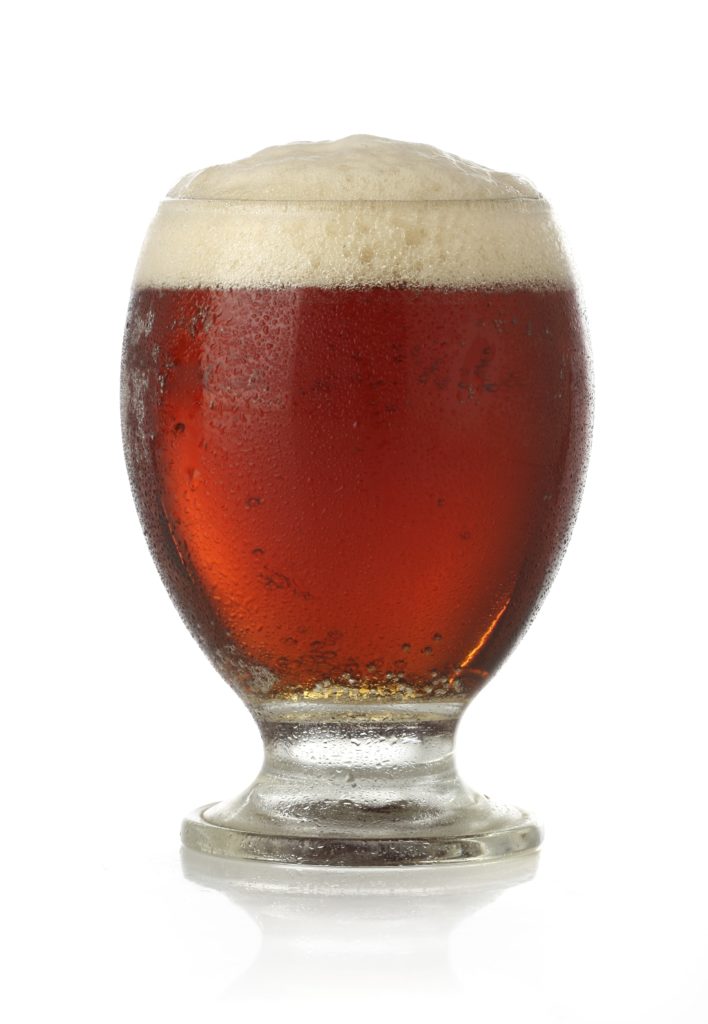 It started with bottled water in the '70s and progressed to premium bottled seltzer water, including Perrier®. Seltzer, prior to this, was mainly sold in large bottles and used as mixer. Premium individual serving size seltzer waters provided an exciting alternative to sodas in that they were perceived as natural and good for you, contained no artificial colors or ingredients, and no empty calories from sugar. They were also marketed successfully as exotic and exciting as opposed to boring seltzer mixer water.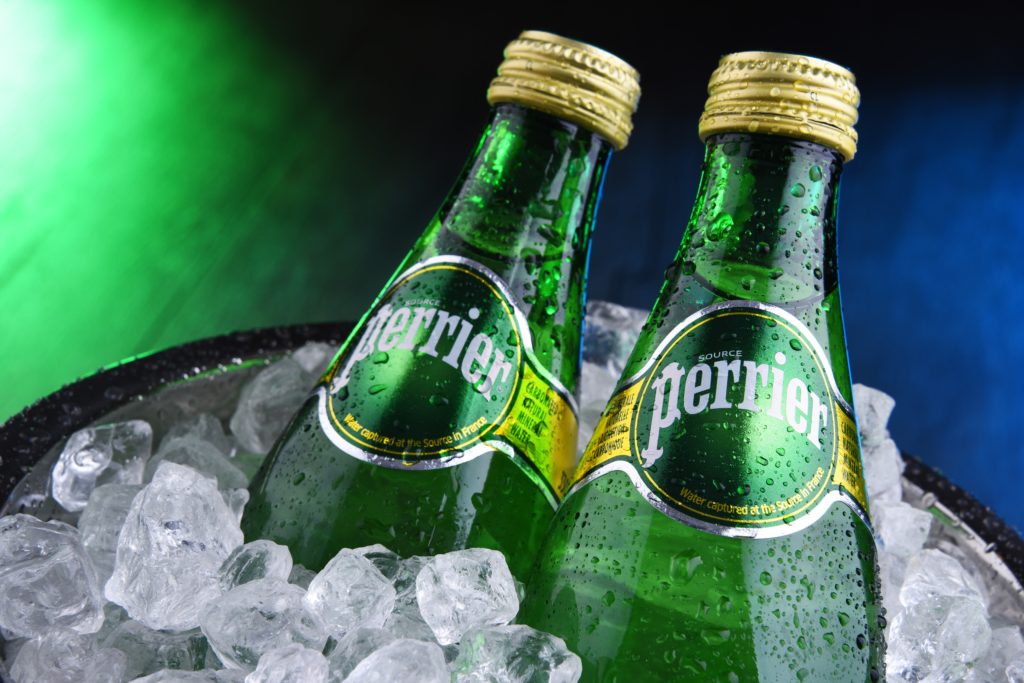 Given the popularity of these imported "seltzer" waters, entrepreneurial Americans decided they should make and market their own premium homegrown bottled fizzy water. And so the visionaries at G. Heileman Brewing company in La Crosse, Wisconsin created "Lacroix" natural sparkling water. It was an instant hit and helped make seltzers (or sparkling waters) mainstream. Soon after, flavored seltzers were introduced, and these became one of the fastest growing segments of the beverage industry in the U.S. during the '80s and '90s. These seltzers evolved into a whole new beverage category, and brands and styles proliferated.
These days products marketed as seltzers or sparkling waters can be found with fruit juice added or with other sources of color and flavor. Some are even sweetened with non-caloric or nutritive sweeteners. How is a seltzer with color and sweetness different than a diet or regular soda….? You'd have to ask a marketer or a consumer for that answer. The takeaway here is that (soft) seltzer water is now very popular, comes in many different forms, including colors and flavors, and owes its origins partially to a brewery in La Crosse, Wisconsin.
So where did hard seltzers come from? Well, first there was clear beer — Zima being the best-known example in the early 1990s — inspired partly by the soft seltzer success and marketed as a malternative (whatever that is). Though that brand didn't survive, the technology to remove color and flavor from beer, then add back other colors and flavors, did. It took a while, but the mid to late '90s saw the introduction of now stalwart brands, such as Mike's Hard Lemonade, Smirnoff Ice and Bacardi Silver. These sweetened, flavored malt beverages (FMBs) became the fastest growing segment of the U.S. alcohol business. Sound familiar? They became known as "alcopops" because of their similarity to sodas. With success there was some controversy over them being marketed towards children and youths. The brands associated with established spirits names, such as Bacardi and Smirnoff avoided some of this criticism, because obviously, they weren't soda or lemonade (though it wasn't always so obvious that they were actually beer… more on that in a bit). Delicious as they are, add the sugar of a soda to the alcohol from the beer and you have a whopping 220 calories per bottle. Wow! This didn't hurt their success too much, though as these FMBs went from FAD to mainstream, permanently capturing part of the beer, wine, and spirits markets and creating a truly new category. Through successes and failures, these brands evolved and "diet," "lite" and lo-carb versions were offered, sweetened with high-intensity, non-caloric sweeteners.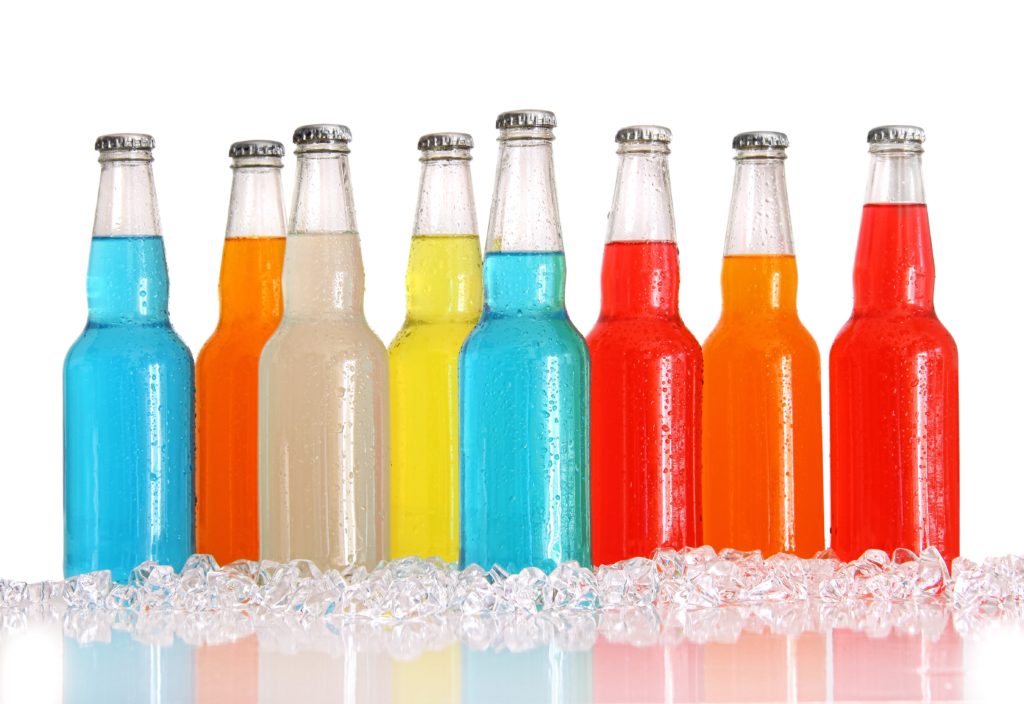 So…when did hard seltzers come in? Well, if you can have a hard rootbeer and a gluten-free beer (thanks to Lakefront Brewery in Milwaukee), why can't you have a hard seltzer? Nick Shields, who worked in the brewing industry, was inspired by women he observed drinking vodka sodas. Using them as his muse, he set out to make a beverage that was light, easy drinking and low in calories — like a vodka soda. In late 2012, he made his first large commercial production — which he called (and marketed as) "SpikedSeltzer." How did it do? In 2015, the SpikedSeltzer (ok that's a brand) or hard seltzer market had millions of dollars in sales. In 2016, the SpikedSeltzer brand was sold to In-Bev Anheuser Busch, to help manage its immense growth. Also in 2016, WhiteClaw and Truly were introduced by Mark Anthony Brands and Sam Adams, two beverage innovators. The "category" has grown into over a billion dollars of sales in 2019, and a proliferation of brands and styles reminiscent of the growth of soft seltzer has occurred. Similar to soft seltzers, hard seltzers are now available running the gamut of "seltzer" styles. Some are colorless and flavorless, others have flavors, are sweetened with sugar or non-caloric sweeteners, and contain colors. I even recently saw an alcoholic "spiked still water." How is a hard seltzer with color, flavor and sweetness any different than an FMB like Mike's Lite Hard Lemonade? You'd have to ask a marketer or a consumer that question.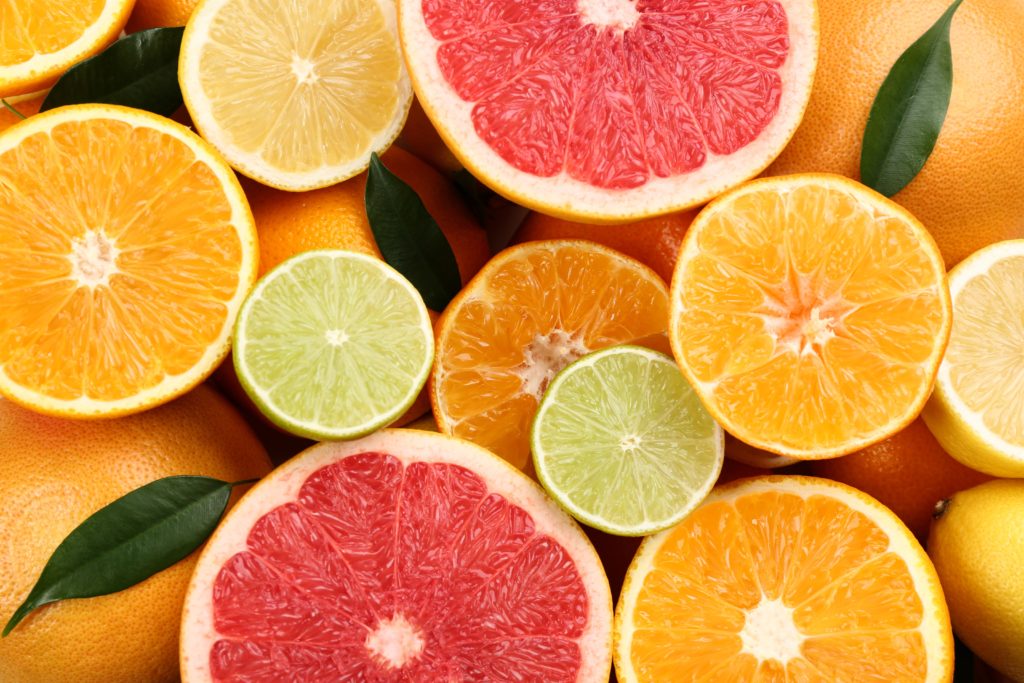 Whether or not hard seltzers are a new category separate from flavored malt beverages (FMBs) is a marketing question. They are beer that is made using the same techniques that have proven successful for producing FMBs and alcopops. They are taxed and regulated as beer, and they are produced in breweries. Consumers view them differently, and it is very much a win for the industry, as people that have never liked beer before are now drinking lots of it.
What about that brewery that I mentioned that helped launch the soft seltzer craze over 40 years ago? Well, they sold the LaCroix brand to a beverage company — which took it to great and lasting success — but G. Heilemann eventually sold the brewery. It still exists today. Last time I talked to them, City Brewing in La Crosse, Wisconsin, said they were near capacity as one of the largest producers of hard seltzers and flavored malt beverages in the world.
In my next blog on seltzers I will go into more detail on how to produce and label them.