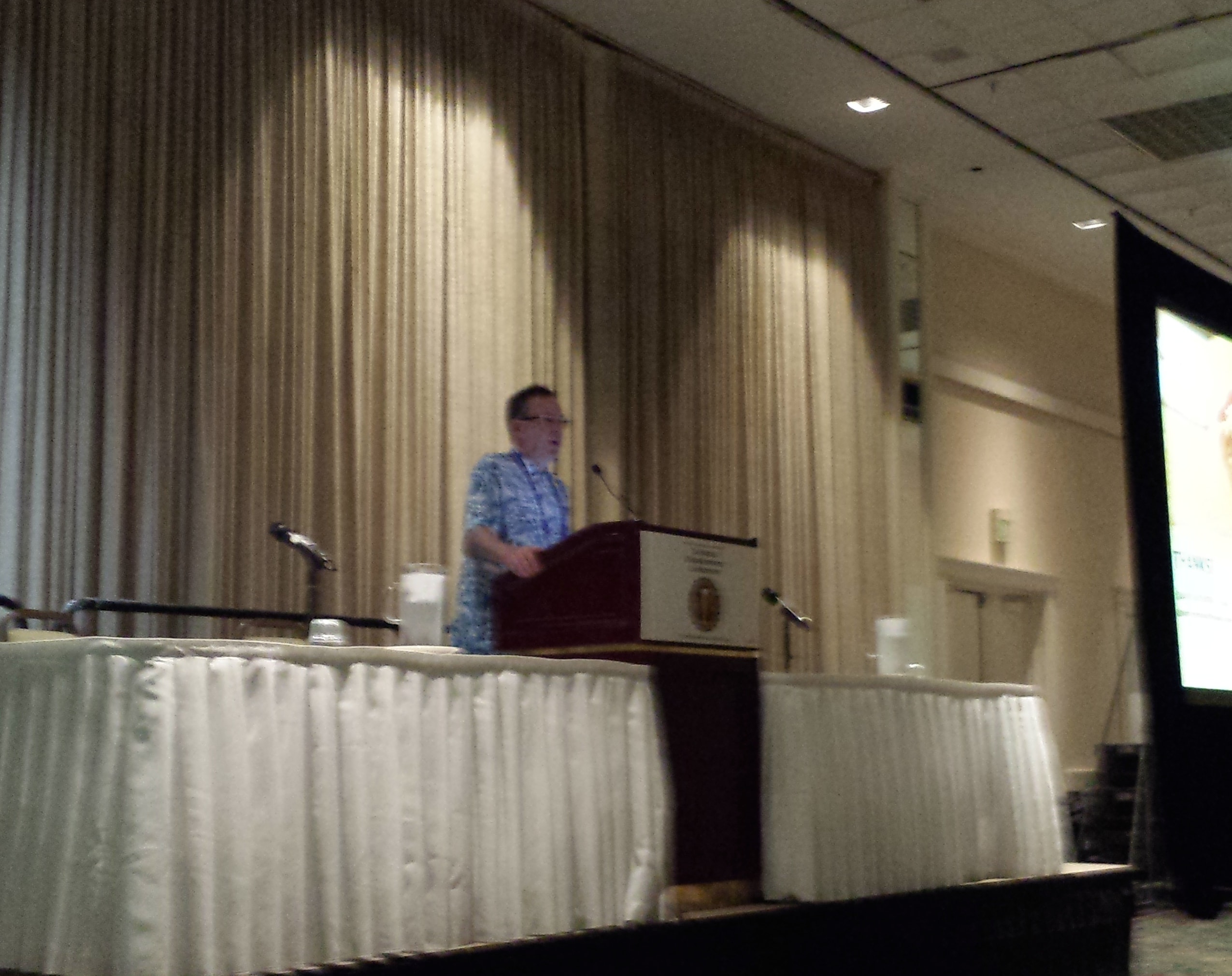 West coast based Division Manager Dave Richter took to the stage during the 2015 National Homebrewers Conference to discuss his topic "Kilned vs Roasted : Do you really know your specialty malts?"
A few hundred folks were up bright and early Friday morning for an overview of the malting and mashing process, and for an in-depth look on the effect of two very different malting processes. This mouth-watering, malty topic sparked great discussion and questions after the presentation.
Samples of Aromatic Munch 20L, and Caramel 20L were passed around and sampled. Both malts use a different technique to achieve the same color (20 lovibond), the Aromatic Munich being kilned, the Caramel roasted.
It's great to see the interest in the different varieties of malt, and malting techniques grow as homebrewing has grown. If you weren't able to make it out, here's an earlier blog post on the basic processes and differences of kilning and roasting malt.