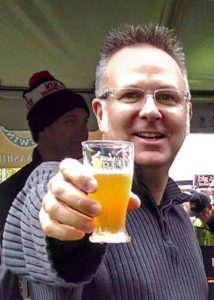 Join Briess Division Manager – Brew West, David Richter, on Friday, May 6th from 1:55 PM to 2:55 PM at the Craft Brewers Conference for a discussion on the difference between Kilned and Roasted specialty malts.
In his presentation, "Kilned vs Roasted: Do You Really Know Your Specialty Malt?", he'll briefly touch on the malting process and then dip into the differences between kilned malt production vs roaster produced malt with some pros and cons of each malting style. This is a hands on seminar where you will get to see two malt productions, Armatic Munich 20L and Caramel 20L, side-by-side and smell, taste, and learn the properties and characteristics of each malt.
You will get an in-depth look at the malting process from start to finish and learn the fundamentals and differences between kilns and roasters.
If you are wanting to improve your knowledge of specialty malts and how these styles can enhance your overall brew in appearance, color, aroma, flavor, and mouthfeel – then this is a seminar you definitely won't want to miss!
We'll see you in room 201 ABC on Friday, May 6th from 1:55 PM to 2:55 PM at the CBC.