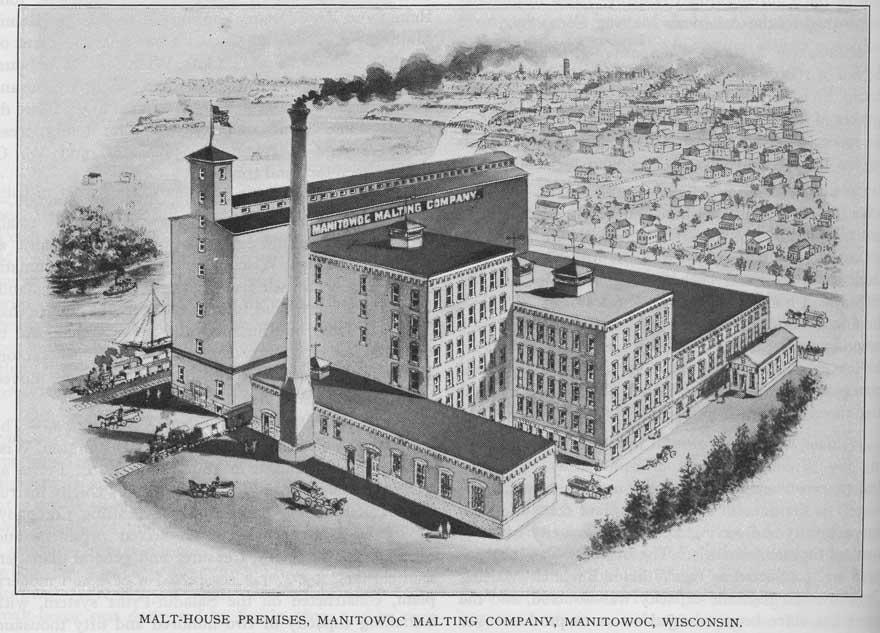 This article is from issue Number 3, 2019, of Technical Quarterly — a journal dedicated to the applied and practical science of the brewing industry published by the Master Brewers Association of the Americas, a non-profit professional scientific organization dedicated to advancing, supporting, and encouraging advances in the brewing of malt beverages and related industries.

This file is posted with the authorization and permission
of the Master Brewers Technical Quarterly Editorial Board.
Through the efforts of Master Brewers membership and authors, like those associated with this article, Master Brewers leverages the collective resources of the entire brewing community to continually improve the processes and products of our membership. For more information on this and other topics related to the brewing industry, we invite you to visit Master Brewers at mbaa.com.
MBAA TQ vol. 56, no. 3 • 2019 • pp. 93–94
Favorite Recipes of the Master Brewers: Synergy Helles

Robert Hansen
Technical Director, Briess Malt and Ingredients, Chilton, WI 53014, U.S.A.

ABSTRACT
The brewers of Briess Malting and Ingredients share their favorite recipe for Munich Helles. Care should be exercised during the brewing process to limit color development yet not inhibit the volatilization of off-flavors. The brewing water should be soft with appropriate acid and salt additions for a beer pH of 4.3 and a malty yet crisp character.
Background

Our History
Sometimes in the pilot brewery we have the great joy of getting to brew beer that we want to brew just for ourselves. We brew beer for company events like our annual Christmas party or employee weddings. We first started making this beer because we wanted to make something that tasted like Trumer Pils, one of our favorite beers. We wanted to emphasize the malt a little more than Trumer, so we picked a Helles. We have brewed this beer over a dozen different ways and refined the recipe each time, testing processing variables to continually improve the beer. Now this is our favorite beer, both to brew and to enjoy — and although it is a labor of love to make, we find the beer a just reward.

Style History
Although I think of Pilsner and Helles as Old World styles of beer, this is not the case. Pilsner and Helles are relatively new styles of beer, with Helles being introduced in Munich in 1894. The style is indeed younger than the company I work for, but it is about three times as old as American pale ale and only a little more than twice as old as me.
This is because Helles was only made possible through several major advances in the fields of malting and brewing. English-derived indirect kilning techniques made better control of the color and flavor development of the malting process possible and enabled maltsters for the first time to produce properly kilned malt of a light color that did not have green or grassy off-flavors. Pure yeast culture and bottom fermentation combined to allow the production of light-colored lagers for the first time in history. Helles was the German answer to the Pilsner beer style, which was wildly popular when introduced, and it quickly became the most popular beer style in Germany.

Process

Ingredients
The malt choice for Helles is critical. The malt must be low in color, ideally below 2 SRM. However, the malt must also be kilned to remove grassy flavors and DMS and generate enough malty character to fill the palette and balance the style. Because the beer is all-malt, high levels of enzymes are not required. The ideally suited malt would normally be a continental Pilsner malt, but make sure to evaluate the flavor of the malt with a hot steep or other method to ensure good flavor. We use our Synergy Select Pilsen Malt; furthermore, we utilize an endosperm milling and mashing process to help keep color light and flavor clean.
Brewing water should be moderately soft (150–250 ppm of total dissolved solids) with low carbonate levels and some sodium (20 ppm) for roundness of flavor.
Hops should be noble type so as not to contain any prominent citrussy, piney, or strong notes that would compete with the malt.
Brewing Notes
As a modern brewer, I challenge historical practices in light of new information or understanding but will use them when they are appropriate for the desired product. The practices below all help to improve this beer's quality, although they are not all traditional (e.g., adding acid in German brewing) or easy (e.g., endosperm mashing). These techniques are all needed in our opinion to produce the delicate beer we love but are not all needed to produce a good Helles.

Milling
We use a special milling technique called endosperm milling to prepare our grist, which is a trick we picked up from Trumer Pils, the beer we were first trying to emulate. In this process, the husk is separated from the malt endosperm and not added until the lauter — and sometimes not at all. This process reduces tannins, color, and flavors from the husk.
Brewing
Several practices are followed to limit color formation and heat damage during the brewing process. Mash water is acidified to lower pH during processing. This helps to achieve complete conversion for high levels of fermentability while limiting color development. We do not mash off but instead send the mash to the lauter tun at the final mash temperature. This allows for highly fermentable wort with minimal color development. The kettle steam is delayed until the calculated time needed to achieve boiling temperatures at final run-off, having the same effect. In our pilot plant, which is overpowered, this is just 15 min before kettle full. Whirlpool and wort transfer time should be minimized to limit color formation. In my experience, one of the biggest overlooked variables in the brewing process is this time. Color develops at the same rate in the whirlpool awaiting transfer as it does during the boil, and this in-process color development can be the main source of color in light-colored beers. In addition, hops continue to release IBUs and lose aroma, and the potential for latent DMS to be released increases. Thoughtfully planned wort cooling and transfer is critical to consistent and quality beer.

Synergy Helles, 10 BBL formulation
Brewing water
Soft water, 20 ppm of sodium, 150–250 ppm of total dissolved solids
Mash additions (2.35 liquor/grist)
Water
140 gal of water
100 g of calcium chloride dihydrate
100 g of calcium sulfate dihydrate (gypsum)
100 mL of lactic acid (88%)
Grist
500 lbs of Synergy Select Pilsen Malt – coarse endosperm
Mash process
Mash in, strike water 120°F
Ad malt
Add salts and lactic acid
Target pH 5.5 (ambient pH 5.2)
50 ppm of calcium in finished wor
Hold 0 min
Heat to 144°F
Hold 45 min
Heat to 157°F
Hold 30 min
Lauter at 157°F over ~90 min
Vorlauf to obtain semi-clear wort
Sparge with water to obtain 12.5P at knock-out
Boil
Heat kettle 15 min prior to expected kettle full
Bring to boil at kettle full
Add 60 min hops
0.9 lbs of Magnum, 14.1% alpha-acids
Boil 45 min
Add 15 min hops
1.3 lbs of Mittelfrüh, 4.0% alpha-acids
0.7 lbs of Hersbrucker, 3.0% alpha-acids
0.7 lbs of Tettnanger, 2.5% alpha-acids
Boil 10 min
Add 5 min hops
1.3 lbs of Mittelfrüh, 4.0% alpha-acids
0.7 lbs of Hersbrucker, 3.0% alpha-acids
0.7 lbs of Tettnanger, 2.5% alpha-acids
Boil 5 min
Whirlpool
Whirlpool stand 10 min
Transfer
Transfer to fermenter at 52°F over 20 min
Aggressively aerate wort during transfer (~8 ppm of oxygen)
Pitch
Pitch 19 million cells/mL of wort (1.5 million cells/mL/P)
White Labs: German Bock Yeast WLP833
Wyeast: Hella-Bock Yeast 2487
Omega: German Bock OYL-111
BSI: German Lager 3 BSI-833
Fermentation
Primary ~2 weeks at 52°F
Diacetyl rest 3 days at 60°F (~1.015 specific gravity)
Secondary 4–6 weeks at 32–36°F (~1.011 specific gravity)
Carbonate
6.0 g/L of CO2
3.1 volumes of CO2
Stats
Original gravity 1.050
Final gravity 1.011
Alcohol by weight 4.2%
Alcohol by volume 5.2%
IBU 16
SRM 3
pH 4.3
Ingredient summary
140 gal of water (20 ppm of sodium, 150–250 ppm of total dissolved solids) 500 lbs of Synergy Select Pilsen Malt – coarse endosperm
100 g of calcium chloride dihydrate
100 g of calcium sulfate dihydrate (gypsum)
100 mL of lactic acid (88%)
0.9 lbs of Magnum, 14.1% alpha-acids
2.6 lbs of Mittelfrüh, 4.0% alpha-acids
1.4 lbs of Hersbrucker, 3.0% alpha-acids
1.4 lbs of Tettnanger, 2.5% alpha-acids
Fermentation
Using a highly attenuating yeast that emphasizes malty notes helps to balance this beer. Several suitable yeasts are listed, although others will work. We pitch slightly higher amounts of yeast and start and finish the beer above the main fermentation temperature of 52F.

Finishing
The finished beer can be adjusted to a pH of 4.3 to help crisp up the overall beer. This beer does well with partial or full Krausening, although force carbonation also works. Either way, final carbonation of 3.0–3.1 volumes helps to lighten the overall beer.
Tasting Notes

This beer is all about balance and subtlety. There is nowhere to hide off-flavors or an unbalanced recipe. Making this beer well is about much more than just hitting style guidelines. The beer should have a light malty character with delicate notes like toast and honey. It should finish clean but not bitter, with just enough IBUs to moderately clean up the character without wiping out the malt. It is a sessionable beer with a medium body and mouthfeel that can stand alone yet also stand up to many foods. It pairs well with almost all meats and can tolerate some spice typical of sausages, pizza, and other foods.

REFERENCE
Bies, D. 2018. Endosperm mashing to improve your Helles/Pilsner. https://www.brewingwithbriess.com/blog/endosperm-mashing-to-improve-your-helles-pilsner/