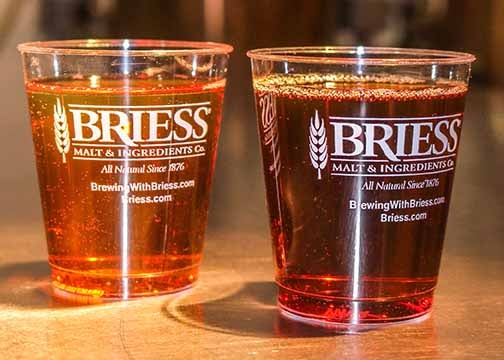 The long-awaited new Briess Caramel Rye Malt (60L) is now available! It's everything we wanted it to be…and then some.
It's easy to think of Caramel Rye Malt as being an aggressively flavored specialty malt used at very small percentages, given the spicy characteristic of rye. But new Briess Caramel Malt Rye Malt debunks that notion. Rather, a proprietary process in the drum roaster was developed in order to create a roasted rye malt characterized by touches of caramel and bread crust flavors that complement the spicy characteristic of the rye grain.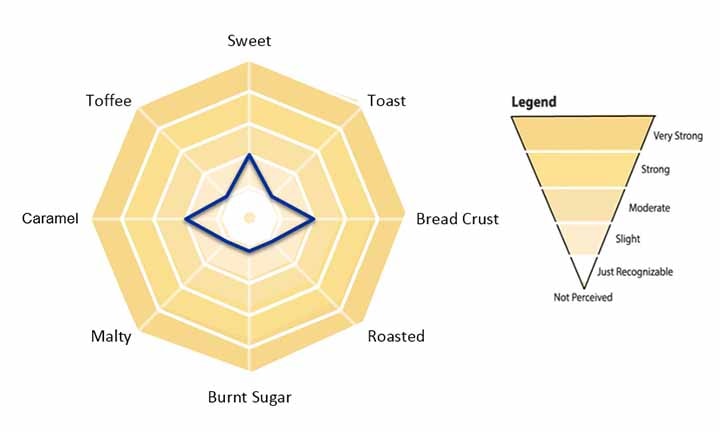 This standout specialty rye malt is uniquely smooth and subtle, yet surprisingly complex, with touches of spicy rye flavor shining through the layers of caramel and bread crust flavors after fermentation. It leans toward burnt orange and brown color contributions.
The smoothness of Briess Caramel Rye malt makes versatile as well . Suggested beginning usage rates can be as much as 20% without overpowering some styles of beer. Wondering how to use it? Here are a few tips for starters…
At 1-5% it will contribute touches of depth to lighter-flavor beers like Pilsner, Oktoberfest and Bock.
At 6-10% it adds complexity to malt-forward beers.
Up to 20% will add intriguing softness and slight rye-like character.
Use in all beer styles for depth and subtle flavor.
Use with Briess Rye Malt or Briess Rye Flakes for more rye flavor, and to complement its subtle yet complex flavor.
Use in all rye-style beers for added sweetness, toast flavor and color as well as in Scottish Ales, Doppelbock, Dunkels, Stouts, Porters and other medium to dark ales and lagers.
Visit the Briess Recipe Database for recipes.
Briess Caramel Rye Malt is available directly from Briess for licensed breweries. Homebrew shops, please ask your distributor for it. Cheers and happy brewing!