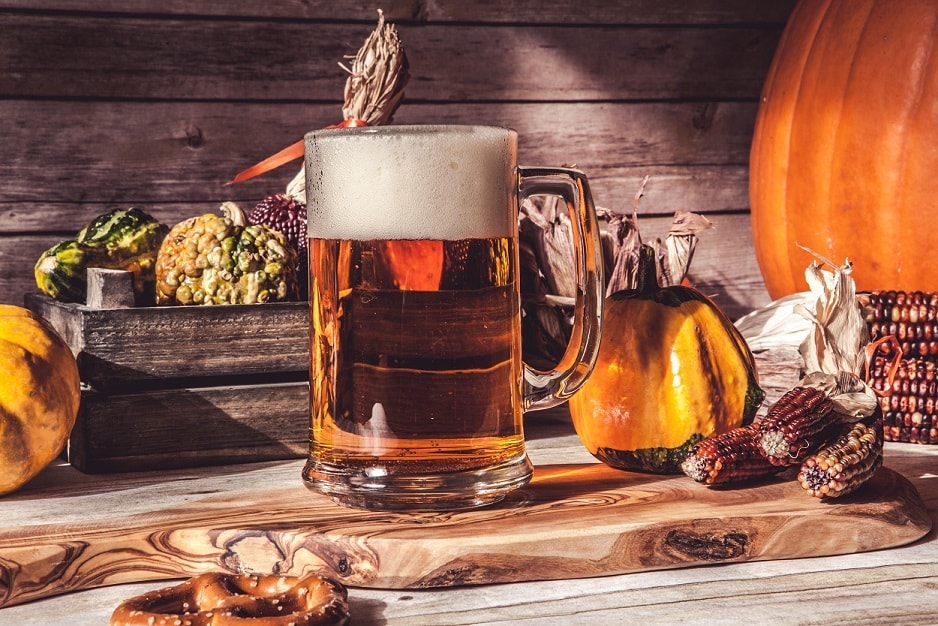 This malty lager is worth celebrating year round. Pair it with a platter of fresh creamy cheese and enjoy!
Type: Lager
Style: Vienna / Oktoberfest / Marzen
Batch Size: 5 gallons
Recipe Type: Extract only
Recipe Contributed By: Briess Technical Services Team
Ingredients
Procedures
Bring 4 gallons of water to a boil
Add extract
Stir vigorously to dissolve
Bring to a boil
Add bittering hops and continue to boil
Add Irish Moss as indicated
Remove from heat
Cool to 55-60ºF
Transfer to primary fermenter
Fill to desired level with cold water
Oxygenate and pitch yeast
---
Primary Fermentation: 14 days at 55ºF
Secondary Fermentation: 28 days at 35ºF
Fermentation Notes:
Original Gravity: 1.056
Final Gravity: 1.015
Alcohol by Weight:
Alcohol by Volume: 5.5%
IBU: 24
Looking for a fun recipe to incorporate your latest batch of Oktoberfestival Beer in, try a fun twist on a fall favorite by making Oktoberfest Pumpkin Bread.