If History has taught us anything, change is constant. This year the changes have been dramatic, and for most of society these times will continue. But there's still no better way to to bring people together than beer! This year we will be participating in the the 1st ever "Homebrew Con Online." We hope you are able to join us for two specific opportunities to geek out with our technical services team and answer homebrewing questions with our sales team. We look forward to "virtually" meeting and speaking with as many of you as we can.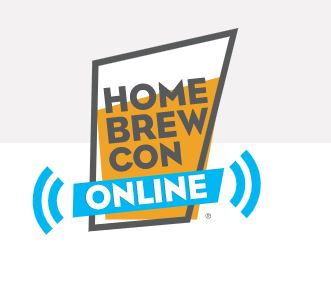 Briess is the Original American Craft Maltster, Family owned since 1876. We offer the most extensive line of specialty malts produced by any malting company in the world.
Join us on Friday, June 19th from 2:00 – 2:20 PM MT (3:00 – 3:20 PM CT) for a live, interactive discussion of awesomeness, Briess Malt & Ingredients Co. Expo Showcase, Q&A and Chat. Click here to hold your spot and please be sure to sign up for the opportunity to engage with a Briess team member!
Saturday, June 20th from 10:00 AM – 11:00 AM MT (11:00AM – 12:00PM CT) — Are you looking for ways to make the cleanest-tasting session beers possible? There's a little known, crafty technique that concentrates the endosperm goodness in your brew to greatly reduce bitter or off-flavors. It's been used by pro brewers for many years to produce exceptionally clean, high-quality beers. This presentation will go over the process background, history, equipment, and raw materials you need to use this technique and the benefits you can expect from it. Practical experience at several breweries using Briess MaltGems®, a variation on this technique, will be shared – from a safe distance! Reserve your spot for our Practical Experience with Endosperm Brewing and MaltGems® presentation