When I occasionally stay up late enough to hear the last call at one of our fine local establishments, it signifies two things to me. The first is that I better order the last beverage of the night. The second is signaling the end of an evening filled with great memories. As an early riser, I only stay up late if I'm having a fantastic time, so last call is a time when I look back on the evening to reminisce and celebrate.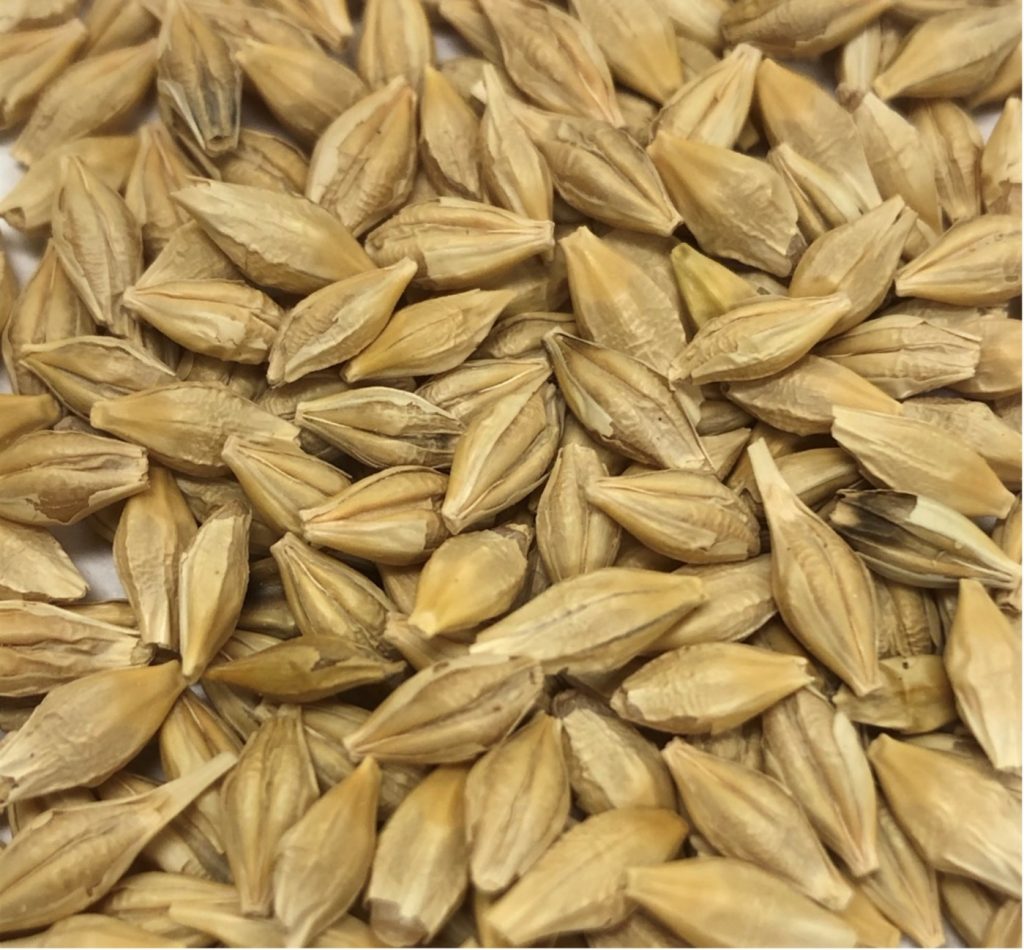 As we approached the last kilned production at the iconic Chilton malthouse, I couldn't help but think about all the amazing maltsters and operators who have worked there and the vast array of incredible malts that have been produced. For this last batch, we really wanted to make something special that was a worthy celebration of 120 years of production… something that represented the flavor, functionality, and flexibility that kept a small malthouse located well outside of barley country from being closed a half-century ago. After all, this malthouse was designed to make 8-day base malt at 50,000 lbs. per day and was continuously adapted to produce over 110,000 lbs. of specialty malt per day, even up to its last day of operation.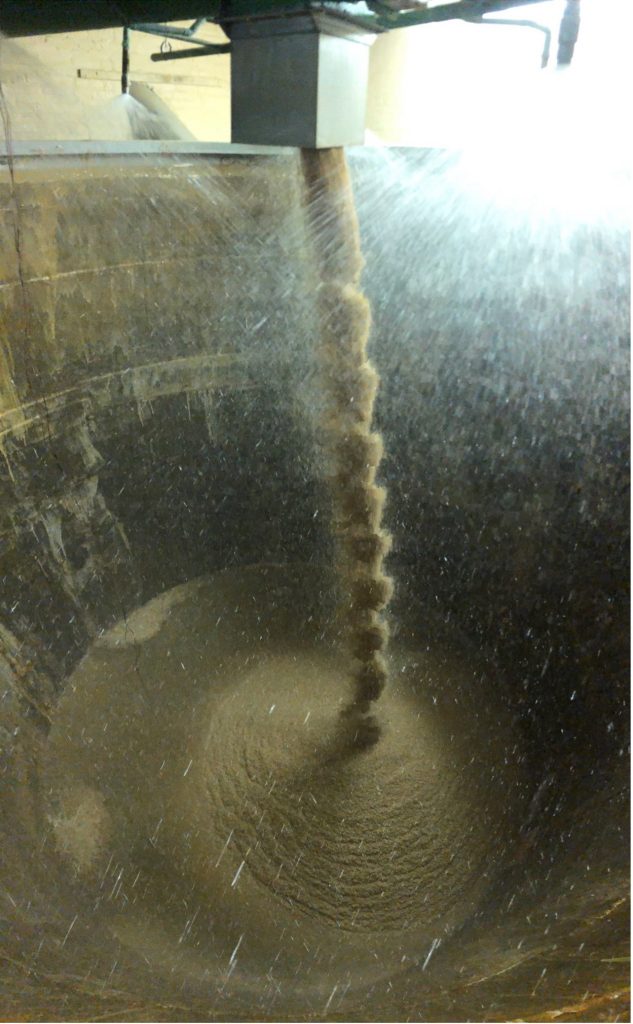 True to its roots, we blended modern and traditional varieties for our last production. First, we started with a modern, craft beer-focused barley variety. We took that barley and used a traditional malting recipe. In the malthouse, we wanted to make a unique product that was well modified to produce the color and flavor precursors necessary to achieve both flavor and functionality we were targeting in this one-off malt. On the kiln, we pushed all the way to the temperature limits to achieve our flavor objective. With applied temperatures in excess of 240°F, we patiently waited for the visual and aromatic cues to let us know we had achieved our goal.
When we reached our target malt, we asked one of our longest-tenured employees if he could help shut down the kiln. It is a job he was happy to do, and one he had done many times in his 44 years at the plant. That's when the gravity of the situation really sunk in. The final production through the Chilton malthouse was in its last stage before going to the elevator for cleaning and bagging. I started to reminisce on the first project that I worked on in the malthouse, learning the ins and outs of malting, how numbers tell you one thing, but never as much as your senses can. I'm thankful for the different maltsters and operators in Chilton that gave me the opportunity to learn from them and the lessons I applied to get to this point. I couldn't think of a more appropriate name and sentiment for the final malt produced than "Last Call".
At CBC 2021 we'll be serving "Last Call Lager" from Bell's Brewery, which was brewed using some of this Last Call malt. Bell's VP of Operations, John Mallett, was on hand to oversee and assist with this special production. He had previously visited Chilton Malt House and used countless malts in producing some exceptional beers.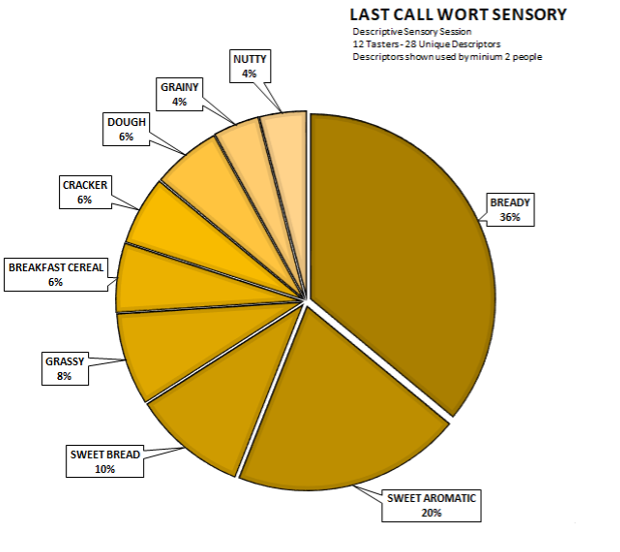 Last Call malt has also been used to brew some special beers at other locations, including Founders Brewing Co. in Michigan. Briess' Division Manager Mike Illig was in the brewery to help send this malt out on a high note.
Although steeping, germination, and kilning have ended at Chilton Malt House, the facility continues to produce some of the finest roasted malts in the industry. The roasting operators have years of experience and expertise that is unmatched at any malt plant in North America. It's a legacy that our next-generation roasters at the Manitowoc malt plant are proud to continue.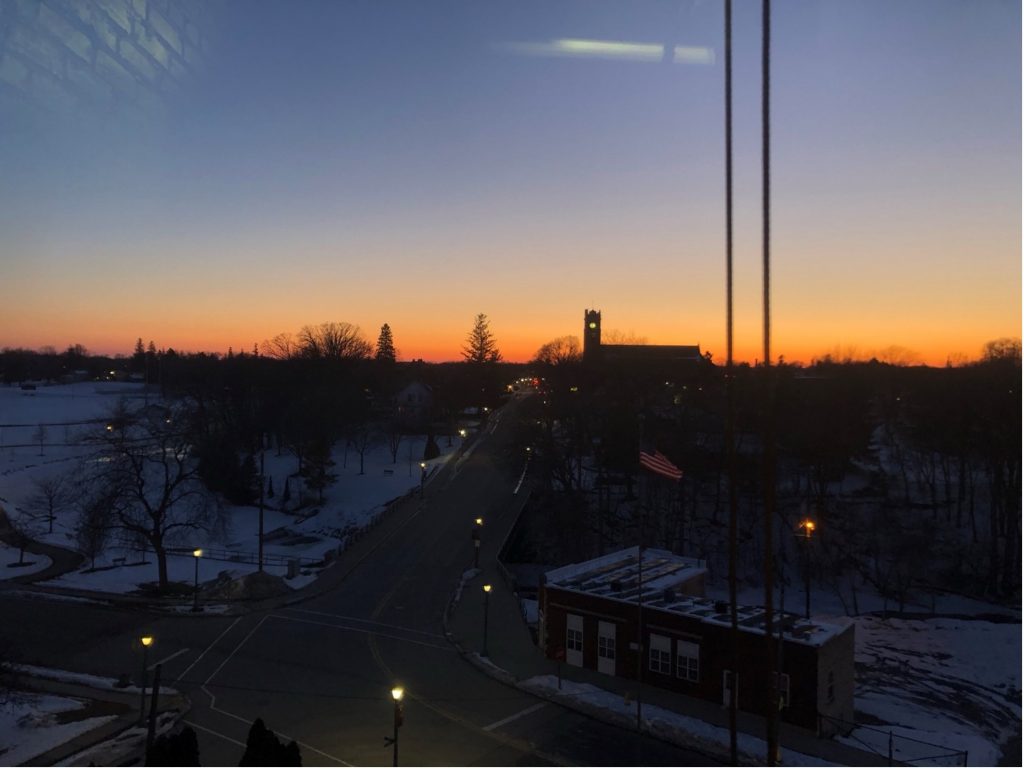 I hope our customers see this production the same way I do, as a special, unique celebration of a facility and the people who helped set the standard for American specialty craft malt. The Chilton malthouse helped lay the foundation of quality and consistency that we target at all our malting facilities. I couldn't be more thankful to have been a part of this project and can't wait to taste the beer made from this malt. I'm sure it will be equally creative and delicious!