Prior to joining the Briess family, I worked for another company that supplies the brewing industry. During my time in that position, I learned about Briess' Malt + Brew Workshop. I'd heard the event was so educational, inspirational, and fun there was always a waiting list to get in. When I started with Briess I was excited to have not only the opportunity to attend, but now to play an active role!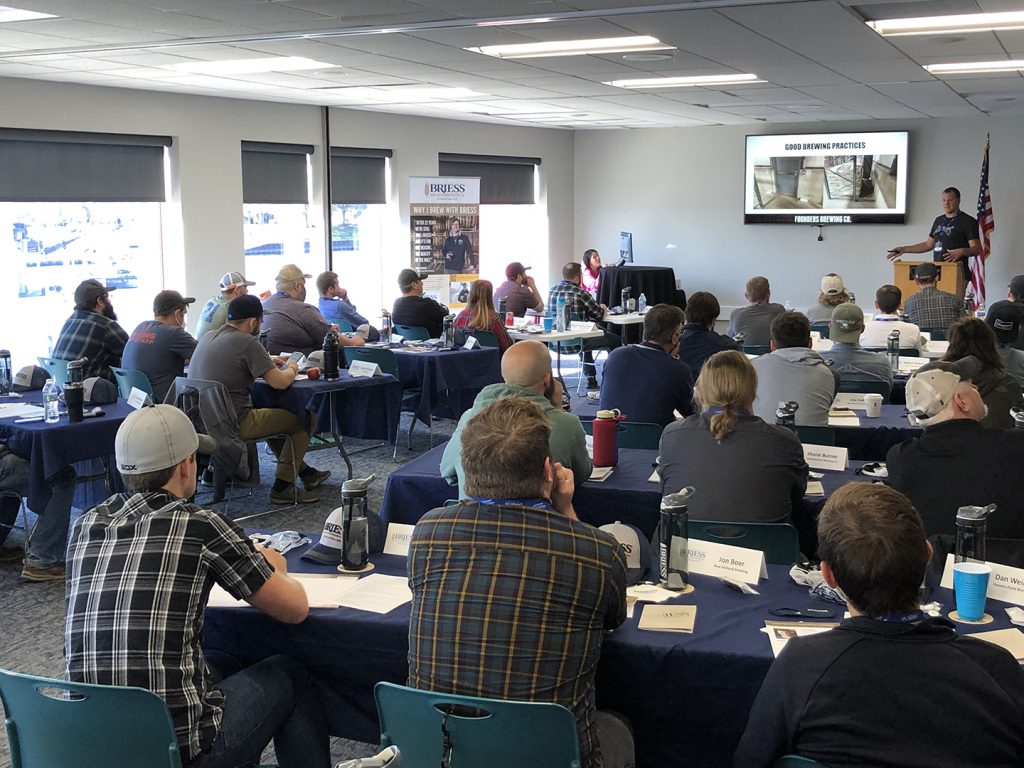 The Malt & Brew Workshop is an annual event where customers are invited to spend time within our company for an in-depth perspective on the malting process from barley field to beer glass. This year's event was hosted in Manitowoc, Wisconsin, the city along Lake Michigan where our primary malt plant is located. On opening night there was a welcome reception that included axe throwing! Most of us had never tried this activity and it was a blast. Turns out it doesn't take very long to learn the art of throwing an axe. 😊
Workshop sessions were held at Manitowoc's Maritime Museum with a great view of the malting facility across the Manitowoc River. On the first day of the workshop, the group was guided through an extensive tour of the malt plant by Operations and Technical team members who work there. It was fascinating to see the malting process from start to finish and to gain a deeper perspective on the craftsmanship involved in producing consistent quality across a wide range of finished products.
Parked in the river at the museum is the USS Cobia submarine, which saw extensive action during World War II. Submarine tours were an added bonus during the workshop. Being 6'2" I probably wouldn't have been a good submariner, but I gained a new appreciation for those who served on a sub for their 90-day tours during the war!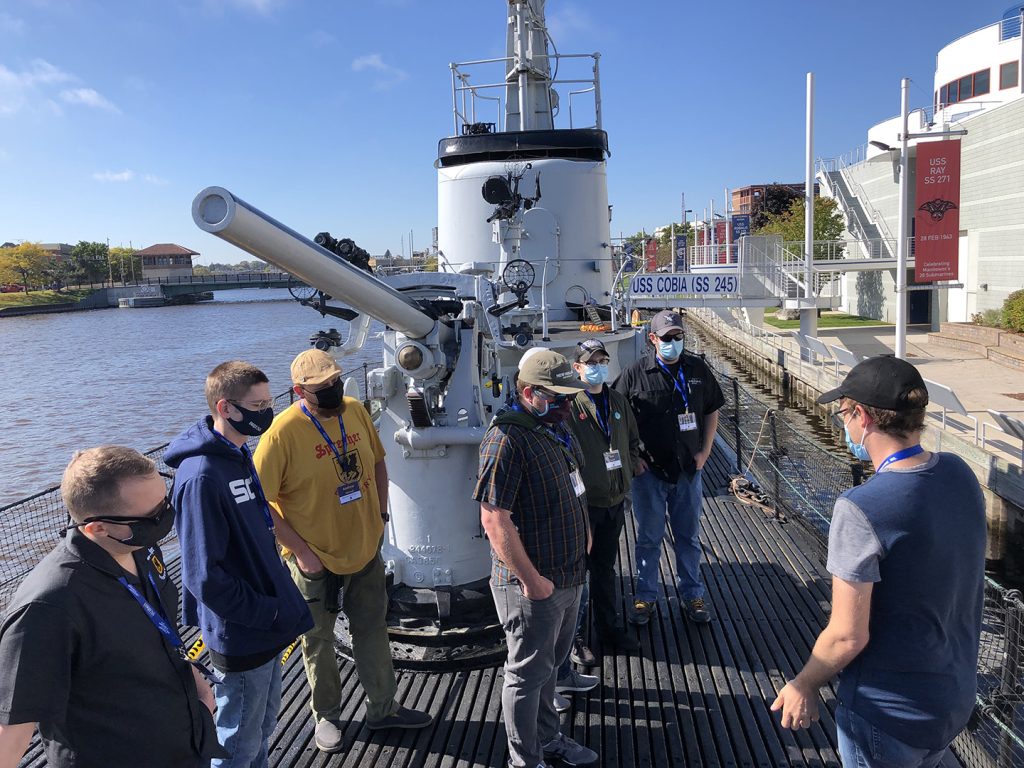 The lineup of technical and guest speakers was impressive. From our internal Technical Service & Quality team, Betsy Roberts, Jordon Geurts, and Dan Bies presented the malting process from base to specialty, with highlights about the differences in barley varieties. Guest speakers included Adam Schmitt (Founders), Briana Francisco (Deschutes), and industry legends Joseph D. Hertrich and Dr. Charlie Bamforth.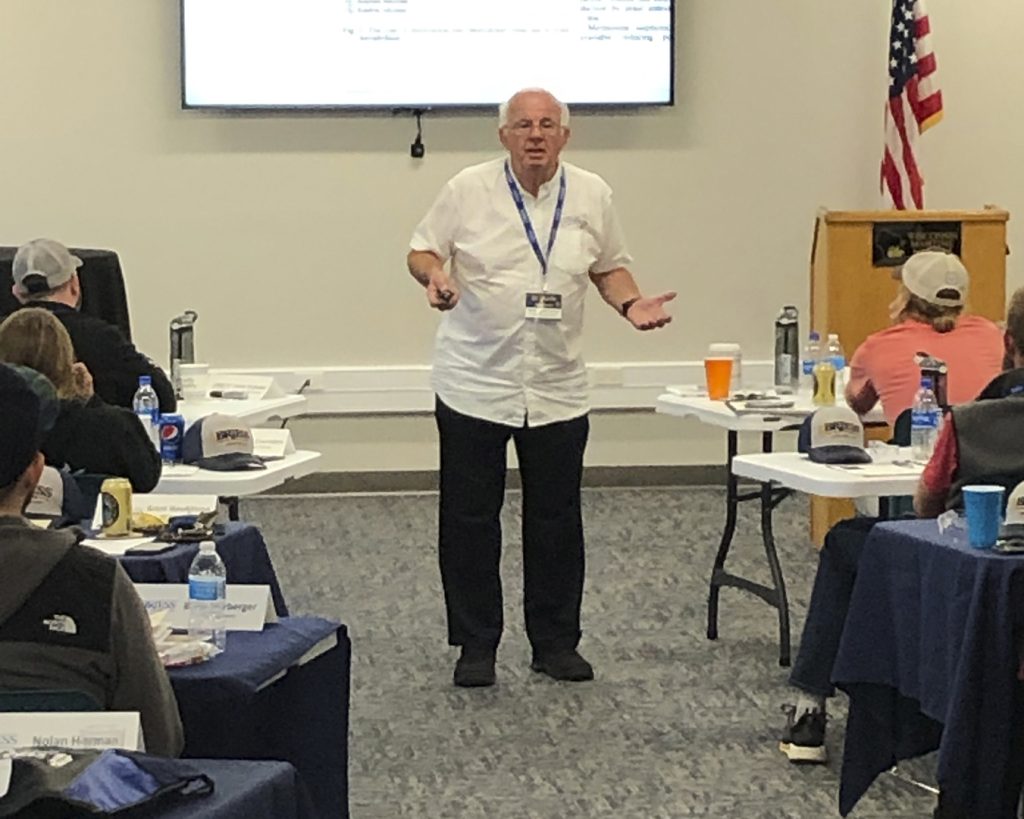 We enjoyed interesting viewpoints during a sensory session, where we demonstrated the Hot Steep method to evaluate differences in malt flavors and colors. The Hot Steep sensory method was developed by Briess' Tech Service & Quality team and has since become widely accepted across the industry.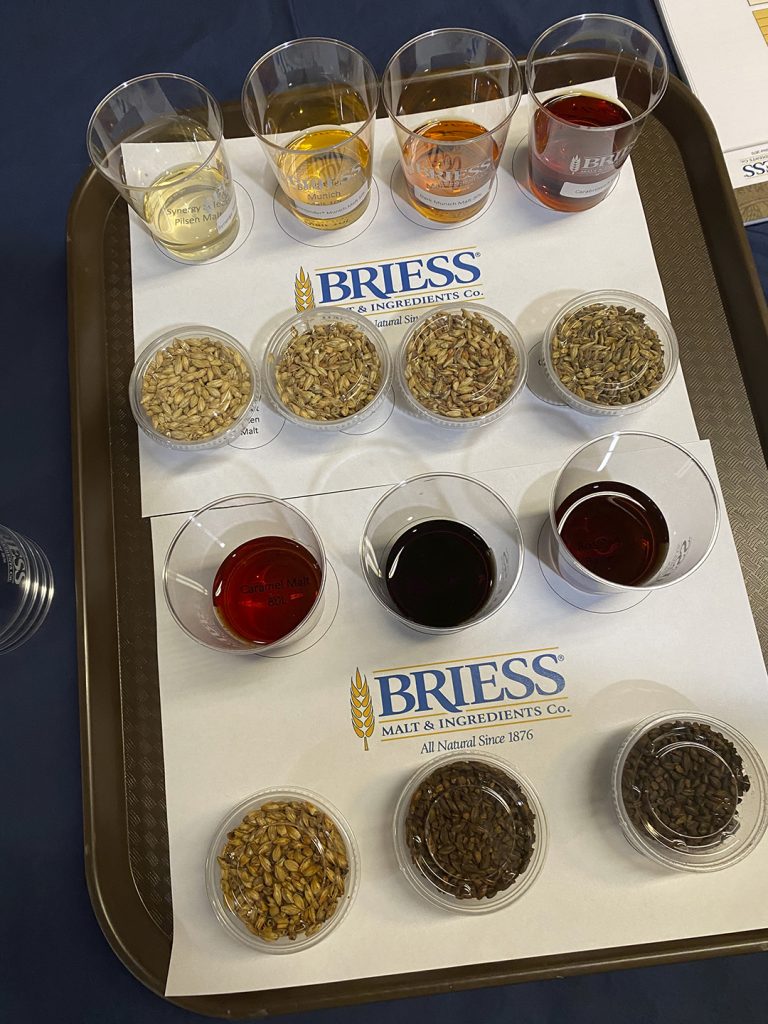 One of my favorite observations during Malt + Brew Workshop is the camaraderie built between attendees. There are attendees from coast to coast, representing a variety of job functions, allowing everyone to make new connections and to build on existing relationships. What a great way to grow the craft brewing community!