This past year I had the opportunity to spend some time working on a special project with the guys from Northern Waters Distillery in Minocqua, Wisconsin. I am always intrigued about the magic that takes place during the distillation process, but so disappointed that I need to wait so long to taste the final results compared to beer. I do think this will be worth the wait!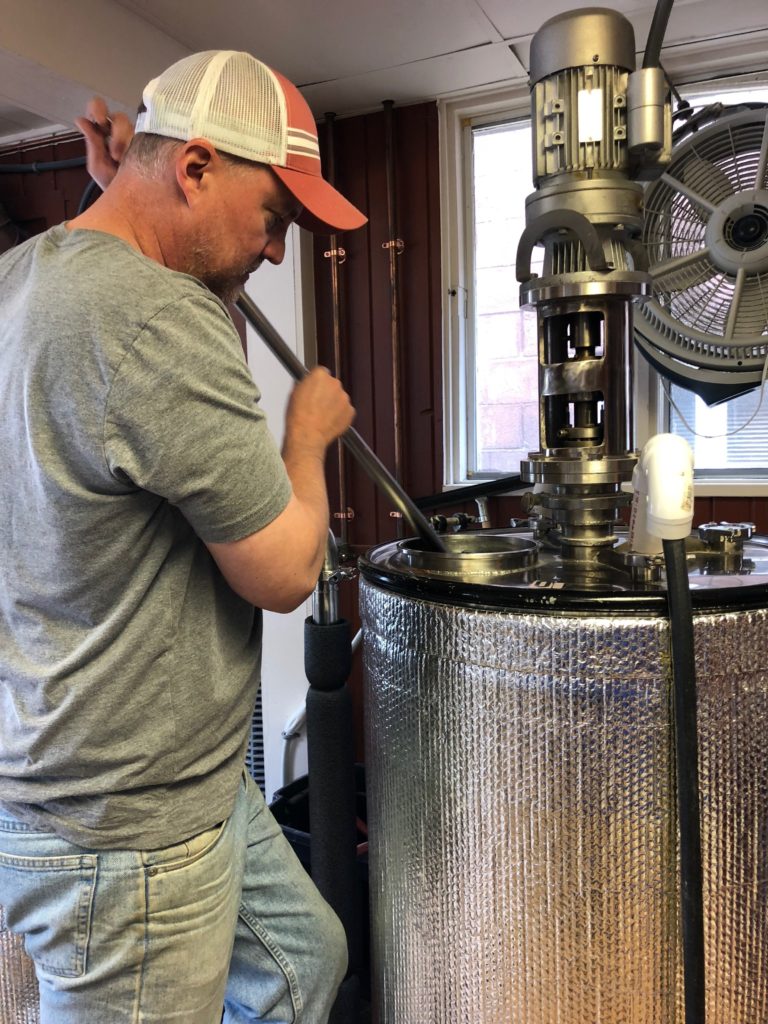 The idea for this collaboration project came about as our company wanted to work with a local distillery to make a batch of whiskey that showcases our products to give every employee a 375ml bottle for the holidays. With more than 250 Briess employees, this was not an easy task for a small distiller. Peter and I decided to do a very malty 100% Briess, 90 proof whiskey from a bourbon mash aged on a dark toast, for a big flavor impact. Here's a clip showing us pitching the yeast.
Here's the grist:
Mash Bill

150 Lbs Briess Yellow Corn Raw Flour (43%)
50 Lbs Briess Wheat Malt (14%)
100 Lbs Briess Caramel Malt 40L (29%)
50 Lbs Briess Chocolate Malt (14%)
In Wisconsin tradition, we served an Old Fashioned made with this bourbon at the Briess holiday party in mid-January. Instead of using traditional bitters, orange and a maraschino cherry, this special cocktail was mixed with cranberry and star anise—a delightful concoction. And though it doesn't show it on the label at the top, Peter went the extra mile and hand numbered and signed each bottle! This was truly a project that was created in partnership.