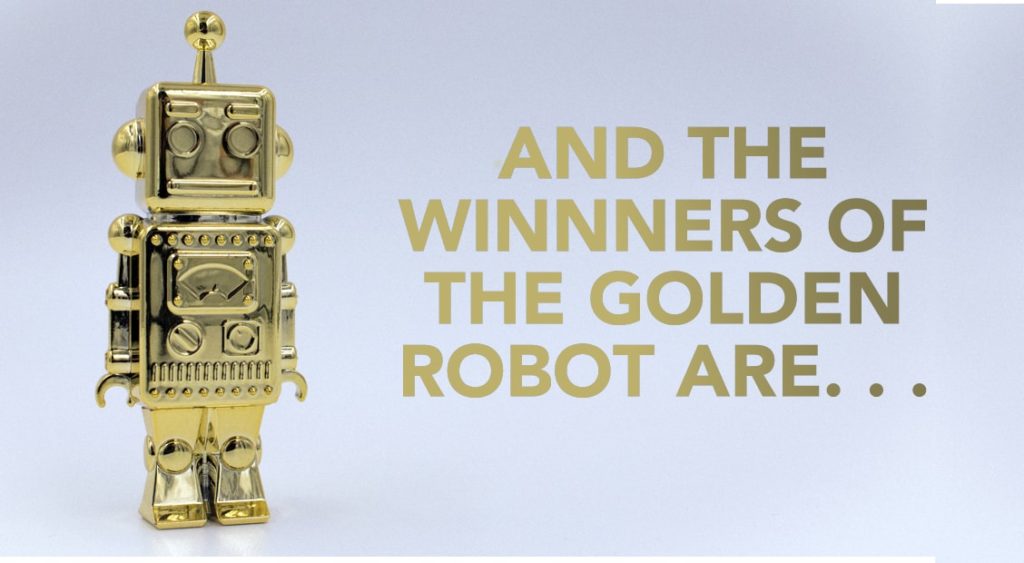 After commissioning the Briess Insta Grains® 2 Plant, Briess Malt & Ingredients Co. installed a new robotic bagging system. Briess employees cast their votes to name the new robot. After all the names were submitted, the final vote was in. In honor of Briess founder, Ignatius Briess, paired with the plant's nickname of IG2, the new bagging robot was named "I.G.natious." This name was a collaboration between Marty McIntire and Shawn Kohlmeier.
Runner up names submitted by Briess employees included:
EGOR – eager to serve you, submitted by Sharon Muellenbach in Invoicing
Barl-E, submitted by Aaron Hyde, in Sales and Marketing
Domo Arigato, submitted by Jordon Geurts in Technical Services
Bagabot, submitted by Bruce Alten, in Malthouse Operations
The winners and runner ups received a "Golden Robot," a bag of Briess malted milk balls and an honorary certificate.
Check out
I.G.natious

in action in this short video.