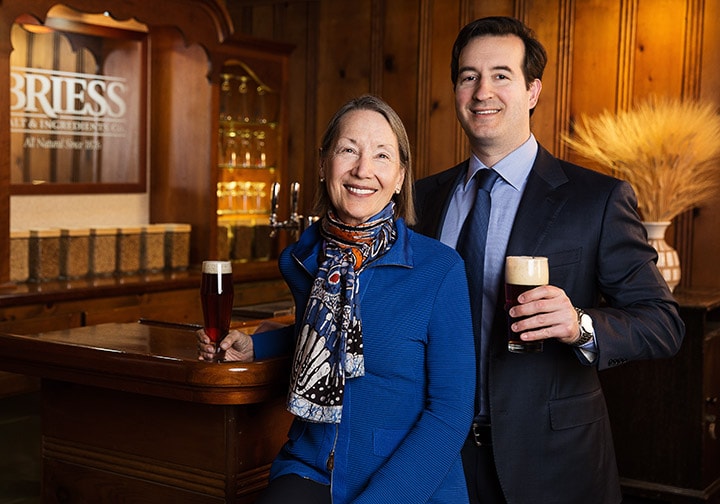 The past five years have seen a whirlwind of change at Briess. Through investment by the Briess family, we have advanced from malting company to grain processor in complete control of our barley supply chain—from Seed to Specialty. The changes reaffirm the Briess family and staff commitment to the production of high quality specialty malt and other natural specialty ingredients for American craft and homebrewed beer, artisan distilling, and better-for-you food, beverage and petfood products.
Since 2015 major investments include:
Acquiring a large, modern barley processing operation in the world-class Bighorn barley growing region, where we now source very high quality barley directly from experienced growers in Northwest Wyoming and Southern Montana. The acquisition secures the barley production potential of this region for American craft beer.
Acquiring a barley processing operation with cleaning, grading and storage capability in Manitowoc, WI. It receives barley directly by rail from our Wyoming elevator.
Commissioning a third malthouse at Manitowoc, more than doubling malting capacity.
Recently breaking ground for a new roasting and packaging operation at Manitowoc, giving all Briess production sites roasting capability.
Check out our Seed to Specialty story on our new corporate website. Here you'll get a glimpse of the Briess family malting tradition, meet our staff and growers, learn what sets our barley program apart from others and why barley grown for Briess is among the highest quality grown in the world, explore our capabilities and products portfolio, and learn about our sustainability initiatives. Interested in joining our team? Visit our career page.
We hope you visit this website from time to time, as we offer new content and videos of staff and growers.